Here's What 'Iron Man 3' Tony Stark's Bank Account Would Look Like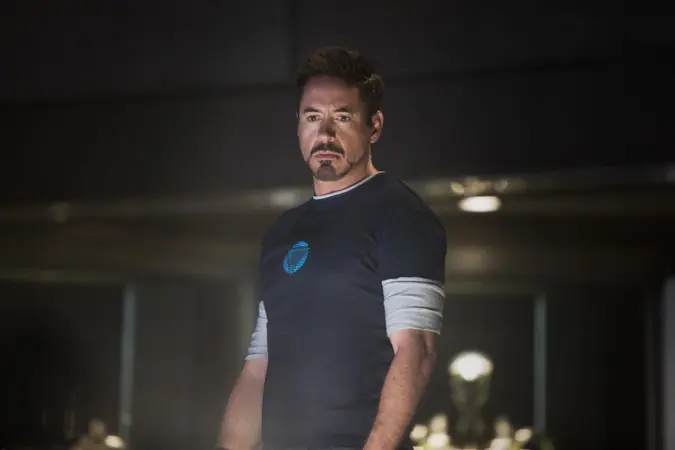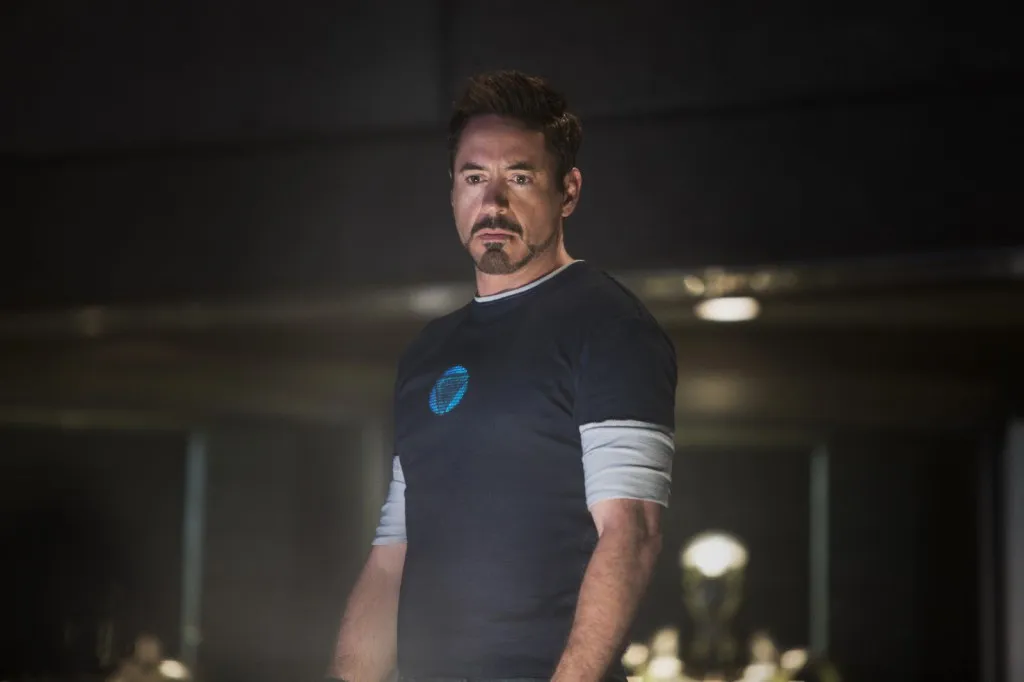 The world has a fascination with superheroes, and it's no wonder — there's something about their web-throwing, laser-shooting, wind-shifting, transforming, fire-starting, metal-twisting, mind-bending abilities that keep us hooked from childhood until we are affectionately labeled children at heart.
We want to know how they came to acquire their superpowers and love watching them struggle to live in society as regular people despite their powers and talents regularly being in need to save all of humanity.
For Tony Stark, a.k.a. Iron Man, one of the most interesting aspects of his character is his wealthy upbringing and massive collection of gadgets.
If you're a fan of the comic book and movies, it's probably become clear that saving money is far from Stark's daily agenda. With so much technology and so many assets under his belt, just how much is Mr. Stark worth?
Iron Man 3 Set for Release on May 3rd
Iron Man has been one of the more popular superheroes released by Marvel Comics and created by comic legend Stan Lee.

Premiering in 1963 as Lee's genius businessman superhero in Tales of Suspense and debuting in his own comic book in 1968 with The Invincible Iron Man, the billionaire playboy developed a fan base almost immediately.

He's known for his association with the Avengers, even creating a space to serve as their meeting headquarters (the Avengers Mansion). After having several cartoon movies, Iron Man stared in his first live action film in 2008, played by Robert Downey, Jr.

Make Your Money Work Better for You

Tony Stark and Pepper Potts.

The first two films saw tremendous success, grossing an estimated $585 million and $623 million worldwide, respectively. With the Iron Man 3 release date set for Friday, May 3, there's no doubt that eager fans will boost earnings even higher.

But will these earnings been enough to match character Tony Stark's massive bank account?
Forbes Fictional 15: What Is a Good Tony Stark Net Worth Estimate?
As we prepare for the release of Iron Man 3, we're sure to see more of Tony Stark's lavish luxuries afforded him as the son of wealthy industrialist and head of the inherited Stark Industries.
The character has no qualms about his wealth, but just how rich is he?
According to Forbes Fictional 15 — a list generated by Forbes magazine that lists the 15 richest people in the fictional world — the Tony Stark net worth is listed at a whopping $9.3 billion as of 2012, with The Beverly Hillbillies' Jed Clampett and Smaug from The Hobbit among those beating him out.
In order to qualify for the Fictional 15, Forbes required that "candidates be an authored fictional creation," and must "be known, within their fictional universe and by their audience, for being rich."
Now just in case someone tries to take the figures too seriously, Forbes wanted to make one thing clear: "Final valuations are calculated with a grain of salt and a willingness to break our own rules." Nice!
Make Your Money Work Better for You
What Is Boosting Tony Stark's Bank Account?
After acquiring estimate from Forbes magazine for the Tony Stark net worth, we wanted to take a closer look at what could build such worth. Here is a breakdown of investments that could boost his worth so high:
1. Iron Man Suits (cost: $8.46 billion)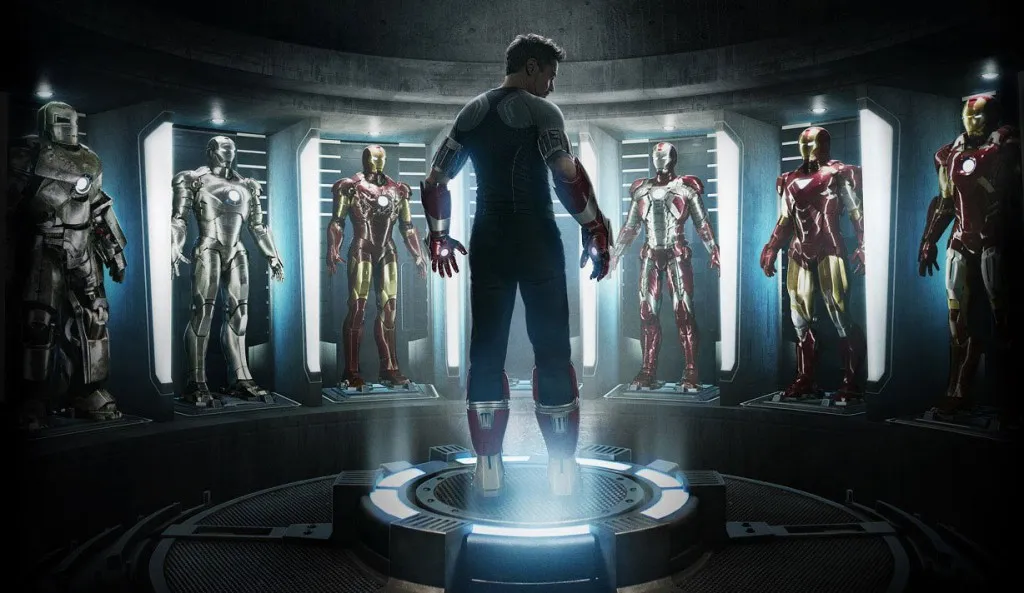 We're all familiar with the acclaimed Iron Man suit that Tony Stark originally built after being captured by the enemy led by Wong-Chu. Since then, Iron Man has built numerous exoskeleton suits, each estimated in the hundreds of millions. Here's an example from MoneySupermarket.com of why one suit can be so expensive:
Gold-titanium exoskeleton suit: $10 million
Helmet with projected holographic HUD: $54.1 million
Shoulder-mounted anti-personnel guns: $400,000
Back- and shoulder-mounted ailerons: $2 million
Arc reactor nuclear power: $36 million
Wrist-mounted anti-tank missile launchers: $1.5 million
Hand-mounted stabilization and maneuvering jets: $2 million
Hip-mounted battery packs: $2,000
Thigh-mounted flare deployment system: $500,000
Boot-mounted repulsor jet packs: $3.8 million
His Iron Man and Iron Man 2 suits (Mark 1 to Mark 7) are worth an approximately $1.464 billion, while his Iron Man 3 suits (Marks 17, 33, 35, 38, 39, 40 and 42, along with the War Machine Mark 2) are said to cost an estimated $7 billion. (Image:  erafeygossips.blogspot.com)
2. Stark Tower (cost: $600 million)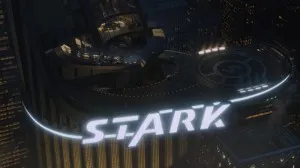 Stark Tower is a beautiful Fifth Avenue townhouse located in Manhattan. The tower was built by Stark for an estimated $600 million (though it's likely worth far more by now) and also takes on the name Avengers Mansion because it serves as the team's original base of operations.
The tower's entire top floor is occupied by the war room, a glass-panelled conference room with 360-degree views of the city. The room is also known for being able to generate 3D holographic computer displays while picking up news feeds from over 50 stations simultaneously. On the rooftop are the team's helicopters and Quinjets. (Image:  cgcalero.blogspot.com)
Make Your Money Work Better for You
3. J.A.R.V.I.S. (cost: $10 million)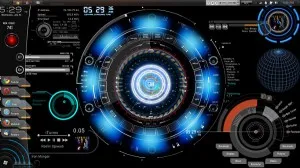 Tony Stark's computer is known as J.A.R.V.I.S. (short for Just a Really Very Intelligent System). This system serves as artificial intelligence for his suits and also controls his house, workshop and components. The computer's name is a reference to Stark's butler, Edwin Jarvis. (Image:  jarvistheme.blogspot.com)
4. Tony Stark's House ($25 million)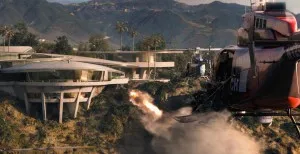 In May 2011, the real mansion used as Tony Stark's house in the movie was put up for sale for $25 million. The 11,000-square-foot Malibu home offers four bedrooms, six bathrooms and a gorgeous private beach. Trailers show that this beautiful mansion will come under attack in Iron Man 3! (Image:  erafeygossips.blogspot.com)
5. Tony Stark's Cars ($3.4 million)
In Iron Man 3, Tony Stark is expected to roll around town in a 2014 Bugatti Veyron Hyper Sport with a price tag of $2 million, according to Latino Review. What does that type of money bring to the table? A top speed of 269 mph and a 8.0-litre quad-turbo W16 motor boasting 1,200 horsepower and 1,106 pound-feet of torque.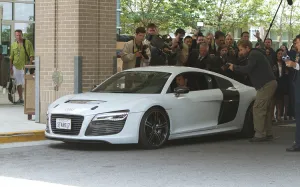 He is also expected to drive an electric Audi R8 e-tron concept (featured in the trailers) with a range of around 150 miles, the ability to go 0-60 in less than five seconds and a price tag of around $118,000.
His previously featured vehicles include the 1932 Ford Flathead roadster ($40,000), the 1967 Shelby Cobra ($45,000), Saleen S7 ($550,000), Tesla Roadster ($110,000), Rolls Royce Phantom ($388,000) and Audi R8 Spyder ($152,000).
Make Your Money Work Better for You
After reviewing his various purchases and overall worth, Tony Stark does appear to be worth upwards of $9 billion, not including the estimated $20.3 billion in sales from Stark Industries, shared on Forbes' list of the 25 largest fictional companies.
There's no doubt that his savings accounts are pretty content right now. While he's made tons of purchases over the years, his assets are through the roof. But since most of his budget has gone toward fighting evil, spending a few billion on some fancy suits doesn't sound too extravagant, does it? (Image:  carmodel2013.blogspot.com)
Feature Image: airplanesanddragonflies.blogspot.com