Jake Gyllenhaal Net Worth: Will Jake and Rachel McAdams Make "Southpaw" the Movie a Success?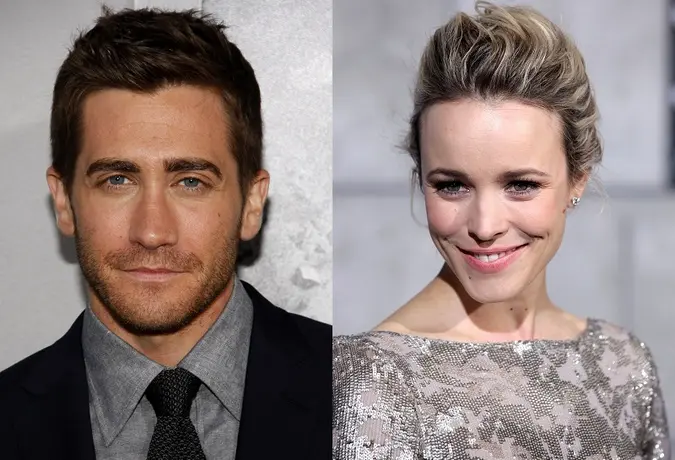 Jake Gyllenhaal as boxing champ Billy Hope leads "Southpaw," a new sports drama film out this weekend. He stars alongside Rachel McAdams, who plays Hope's wife, Maureen. So far, "Southpaw" has received mixed reviews. Find out how the film is expected to perform in the box office and what Gyllenhaal, his exes and McAdams are worth.
"Southpaw" Box Office Predictions and Budget
Despite its debut this weekend, "Southpaw" isn't expected to crack the top five films in box office sales, according to Entertainment Weekly. The film is projected to earn box office sales in the mid-teens of millions of dollars, less than estimated ticket sales for "Pixels," "Ant-Man" and "Minions," among others. Still, if "Southpaw" keeps a slow-and-steady pace, the film could be on course to earn back its $30 million budget.
Read: Adam Sandler's Net Worth: Will Sony's 'Pixels' Top or Flop Adam Sandler's Movie List?
Jake Gyllenhaal Net Worth, Career and Role as Billy Hope
In his long career, Gyllenhaal has made a name for himself in a variety of genres, from comedies to post-apocalyptic thrillers. Gyllenhaal's breakout roles include early parts in "October Sky," "Donnie Darko" and "Bubble Boy." He also starred in blockbusters, like "The Day After Tomorrow." Gyllenhaal's recent role as a sociopath in "Nightcrawler" shows the actor's on-screen flexibility.
Now Gyllenhaal appears in "Southpaw" as fighter Billy Hope, a boxer who rises out of poverty and tragedy. The role is expected to pump up Jake Gyllenhaal's net worth, which is estimated at $65 million, according to CelebrityNetWorth.
Make Your Money Work Better for You
Jake Gyllenhaal's Love Life: From Taylor Swift to Reese Witherspoon
Jake Gyllenhaal has an extensive list of girlfriends. He has dated big Hollywood stars, from actresses like Reese Witherspoon to Olivia Wilde. One of his most talked-about relationships was his fling with Taylor Swift.
Here's a rundown of Gyllenhaal's leading ladies, along with their net worths.
Kirsten Dunst: The two dated from 2002 to 2004, and were introduced by Jake's sister, Maggie Gyllenhaal. Kirsten Dunst's net worth is $25 million.
Natalie Portman: Gyllenhaal and Portman are rumored to have dated briefly in 2006. Natalie Portman's net worth is estimated at $45 million.
Reese Witherspoon: A couple from 2007 to 2009, Witherspoon and Gyllenhaal met while filming "Rendition." Reese Witherspoon has a net worth of $80 million.
Taylor Swift: The pop star and Gyllenhaal were a pair in 2010. Taylor Swift's net worth is a whopping $240 million.
Olivia Wilde: This actress was rumored to have a fling with Gyllenhaal in June 2011. Olivia Wilde has a net worth of $12 million.
Rachel McAdams Net Worth
Rumors are spreading that Gyllenhaal is dating his "Southpaw" costar, Rachel McAdams. Like Gyllenhaal, the actress has a number of big titles under her belt.
McAdams has starred in blockbuster hits, like "The Notebook" and "Mean Girls." She more recently acted in "Sherlock Holmes" and is appearing in this year's "Aloha." Rachel McAdams' net worth is $14 million, as estimated by CelebrityNetWorth.
Photo credit: Tinseltown / DFree / Shutterstock.com