What Jon Stewart's Retirement Fund Is Worth as He Leaves The Daily Show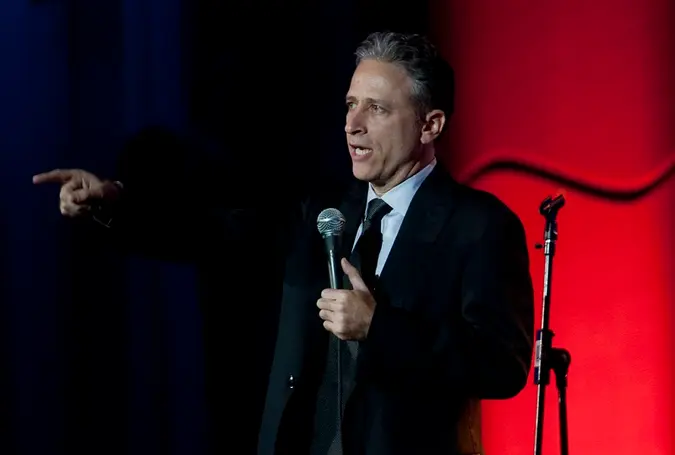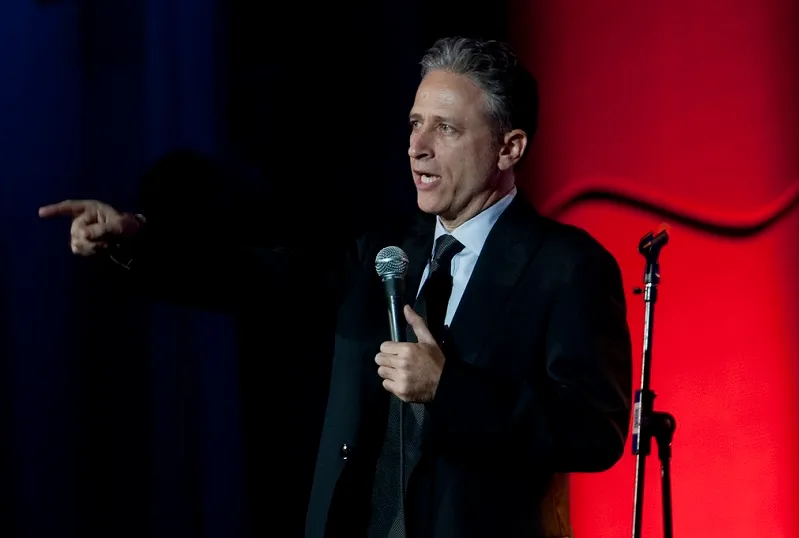 Jon Stewart, host of Comedy Central's "The Daily Show," announced on Tuesday's broadcast of the show that he would be leaving the program this year.
"In my heart I know it's time for someone else to have that opportunity," Stewart said in his announcement. "I'm not going anywhere tomorrow. But this show doesn't deserve an even slightly restless host, and neither do you."
Watch: 10 Hilarious Bits About Money Problems From SNL, Daily Show and More
Jon Stewart Made The Daily Show the No. 1 Late Night Talk Show
Throughout his 17 years on the show, Stewart's humorous take on news and politics has resonated with "The Daily Show" viewers and made the show a huge success. His equal-opportunity lampooning and critical reporting made him a trusted sources for news, according to a survey from the Brookings Institution and the Public Religion Research Institute. "The Daily Show" has consistently pulled in ratings of up to 2.5 million viewers and was the No. 1 late-night talk show for the coveted 18 to 49 demographic in 2013, according to a press release from Comedy Central.
Comedy Central said in a statement regarding Stewart's retirement announcement, "Through his unique voice and vision, 'The Daily Show' has become a cultural touchstone for millions of fans and an unparalleled platform for political comedy that will endure for years to come."
Stewart said there was no final date set for his run as host of "The Daily Show" to end, but confirmed it would be by the end of 2015. "I'm up in September, might be around then, might be December, might be July," Stewart said. "We're still working out details."
In his announcement Jon Stewart also said he didn't have "any specific plans" yet for his career following "The Daily Show." "I got a lot of ideas, got a lot of things in my head," said Stewart. He also joked, "I'm going to have dinner on a school night with my family, who I have heard from multiple sources are lovely people."
Make Your Money Work Better for You
Related: Your Monthly Checklist to Successfully Retire in 2015
Jon Stewart to Retire With $80 Million Net Worth
Those 17 years of broadcasting success have also brought financial success to Jon Stewart. His annual salary for the 12-month period ending in June 2014 was $16 million, reports Forbes. This impressive salary has paid off for Comedy Central, as Jon Stewart has strengthened "The Daily Show" and made it a powerhouse franchise for the channel.
So how much has Jon Stewart managed to sock away in his retirement fund? According to CelebrityNetWorth, Jon Stewart's net worth has reached a cushy $80 million. Whether Stewart plans to retire from TV and the entertainment industry altogether or move on to bigger projects, he definitely has a nice nest egg that will keep him going.
Stewart recognized the staff of "The Daily Show" in his announcement, and thanked his fans as well, even tearing up a bit. "What is this fluid," Stuart joked of his tears. "What are these feelings! Frankenstein angry!"
"It's been an absolute privilege, it's been the honor of my professional life, and I thank you for watching it, for hate-watching it — whatever reason you are tuning in for," Stewart said at the end of his show. "You get into this business with the idea that maybe you have a point of view and something to express, and to receive feedback from that is the greatest feeling I could ask for. And I thank you."
Make Your Money Work Better for You
Photo credit: Chairman of the Joint Chiefs of Staff