How Much Sandra Bullock Made for 'Gravity,' 'The Blind Side' and Other Films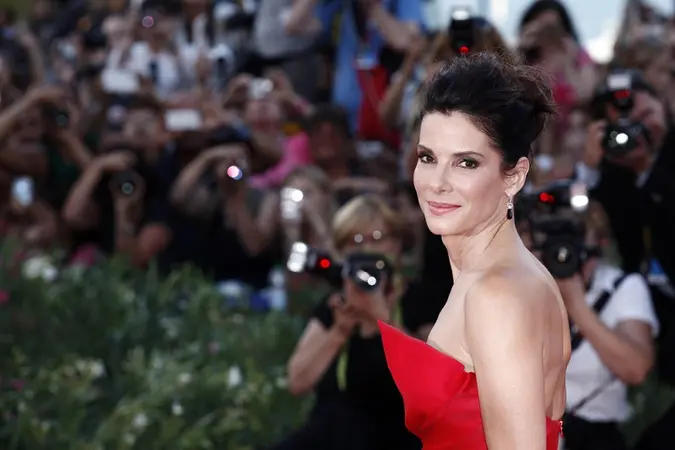 Sandra Bullock made history Wednesday, topping the list of People magazine's "2015 World's Most Beautiful" list. Bullock is the oldest person to claim the title in the list's 25-year history, and the last person to hold this title was Julia Roberts, who was 42 at the time, reports NPR.
Bullock might be one of the world's most beautiful people, but she hasn't let fame get to her head. She told People, "Real beauty is quiet. Especially in this town, it's just so hard not to say, 'Oh, I need to look like that.' No, to be a good person, be a good mom, do a good job with the lunch, let someone cut in front of you who looks like they're in a bigger hurry. The people I find most beautiful are the ones who aren't trying."
Today, Bullock's net worth is an estimated $200 million, according to CelebrityNetWorth. Here's a look at the Oscar winner's prolific movie career, as well as how much she made for some of her most memorable films that helped her achieve fame and fortune:
How Much Did Sandra Bullock Make for 'Gravity'?
With an estimated $100 million production cost, "Gravity" was one of the top-grossing movies of 2013. The film was both a critical and commercial success, with more than $700 million earned at the global box office. It also received seven Academy Awards.
Although Bullock didn't win an Oscar for best actress that year, the Hollywood Reporter stated in February 2014 that she would make at least $70 million from the movie, according to studio sources. But Forbes reported later that year that Bullock had an estimated $51 million in earnings between June 2013 and June 2014, largely due to the success of "Gravity." So, it's unclear how much exactly Bullock made from the science fiction thriller.
Make Your Money Work Better for You
Profits Were Shared for 'The Blind Side'
The year 2009 was a big one for Bullock — she starred in both "The Blind Side" and "The Proposal," both of which were commercial successes. "The Proposal" earned about $317 million in the worldwide box office, and "The Blind Side" grossed almost $310 million worldwide.
The New York Times reports that Bullock took a pay cut from her usual $10 million fee to $5 million to star in "The Blind Side," for which she won an Oscar for best actress.  Instead, she arranged to collect a share of the movie's profits. Because the movie was a hit in the theaters, Times estimated Bullock would end up making at least $20 million off the film.
According to Forbes, Bullock earned $56 million between June 2009 and June 2010 for both "The Proposal" and "The Blind Side."
Read: "Mockingjay" Star Jennifer Lawrence Is Surprisingly Frugal
Bullock Only Earned $500,000 for Her Breakout Role
"Speed" was the movie that catapulted Bullock's career, making her a full-blown Hollywood star almost overnight. The late Roger Ebert, arguably cinema's most famous film critic, called the movie "smart" and "inventive." "'Speed' is like an ingenious windup machine," he wrote.
While the film earned a reported $350 million worldwide, Bullock was only paid $500,000 for her role, according to The Richest. Meanwhile, The Richest reports Bullock's co-star Keanu Reeves earned $1.2 million for his role in the movie.
Photo credit: Andrea Raffin / Shutterstock.com
Make Your Money Work Better for You