'No Escape' Movie: How Will It Boost Pierce Brosnan's Net Worth and Owen Wilson's Net Worth?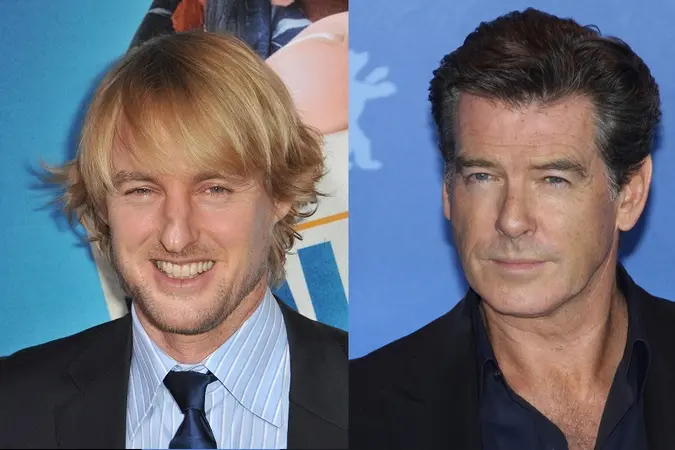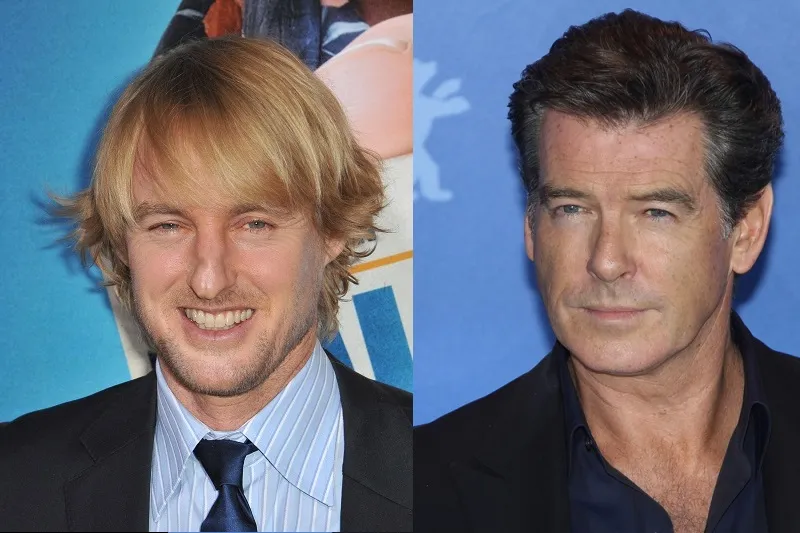 Owen Wilson stars in the newly-released action-thriller movie "No Escape" alongside Pierce Brosnan and Lake Bell. The film follows an American family that moves overseas and finds themselves caught in a coup.
The "No Escape" movie is written and directed by John Erick Dowdle who is best known for horror films like "Quarantine," "As Above, So Below" and "Devil." The film has thus far received mixed reviews, with some critics saying Wilson is an odd fit for the lead role and Brosnan has little opportunity to show off his acting chops.
Nevertheless, the two actors are box office superstars. Learn more about the movie and see how much Wilson and Brosnan are worth.
Read: 'Regression' Movie Stars Emma Watson Net Worth, Ethan Hawke Net Worth and More
About the 'No Escape' Movie
In "No Escape," Owen Wilson plays Jack Dwyer, an American businessman thrown into an action-hero role when a coup breaks out in a fictional foreign country where he and his family live. When the political uprising starts, the family soon find themselves targeted by insurgents.
On his role in the film, Wilson said the story's character peaked his interest. The father of two told the NY Post: "I could relate to being a father trying to protect his family. When I read the script, I thought it seemed like an exciting story, and I could imagine playing the character."
Lake Bell joins Owen Wilson on screen as Annie Dwyer. The comedic actress takes a stab at dodging bullets and engaging in hand-to-hand combat. Also appearing in "No Escape" is action star Pierce Brosnan, who plays Hammond, a womanizing, undercover government operative.
Make Your Money Work Better for You
Owen Wilson Net Worth: $40 Million
Owen Wilson is worth a whopping $40 million, according to Celebrity Net Worth. The actor first broke into the industry with the 1994 short film "Bottle Rocket." Since then, he has appeared in numerous blockbusters, including "Armageddon," "Wedding Crashers" and "Zoolander." More recently, Wilson appeared in "The Grand Budapest Hotel," a Wes Anderson film that picked up four Oscars this year.
Wilson himself has received numerous film awards, including a COFCA, GFCA and Robert Altman Award. Through the years, the actor has received dozens of nominations for his work as an actor and writer.
Undoubtedly, the actor's roles in the upcoming "Zoolander 2," "Masterminds" and "Bastards" will boost his net worth. Whether Wilson has a place in action films remains to be determined.
Pierce Brosnan Net Worth: $80 Million
Pierce Brosnan, the former James Bond superstar, takes on a familiar action role in "No Escape." Celebrity Net Worth puts Pierce Brosnan's net worth at $80 million, a fortune he undoubtedly built on the back of the 007 movie franchise.
The actor is heavily respected, having received critical acclaim. Brosnan has won numerous awards, including a Saturn Award and Blockbuster Entertainment Award. He also has a star on the Hollywood Walk of Fame.
Watch the 'No Escape' Trailer Now
"No Escape" hits theaters tonight. Watch the trailer below:
Photo credit: Denis Makarenko / Featureflash / Shutterstock.com