The Kardashians and 18 More Reality TV Salaries Revealed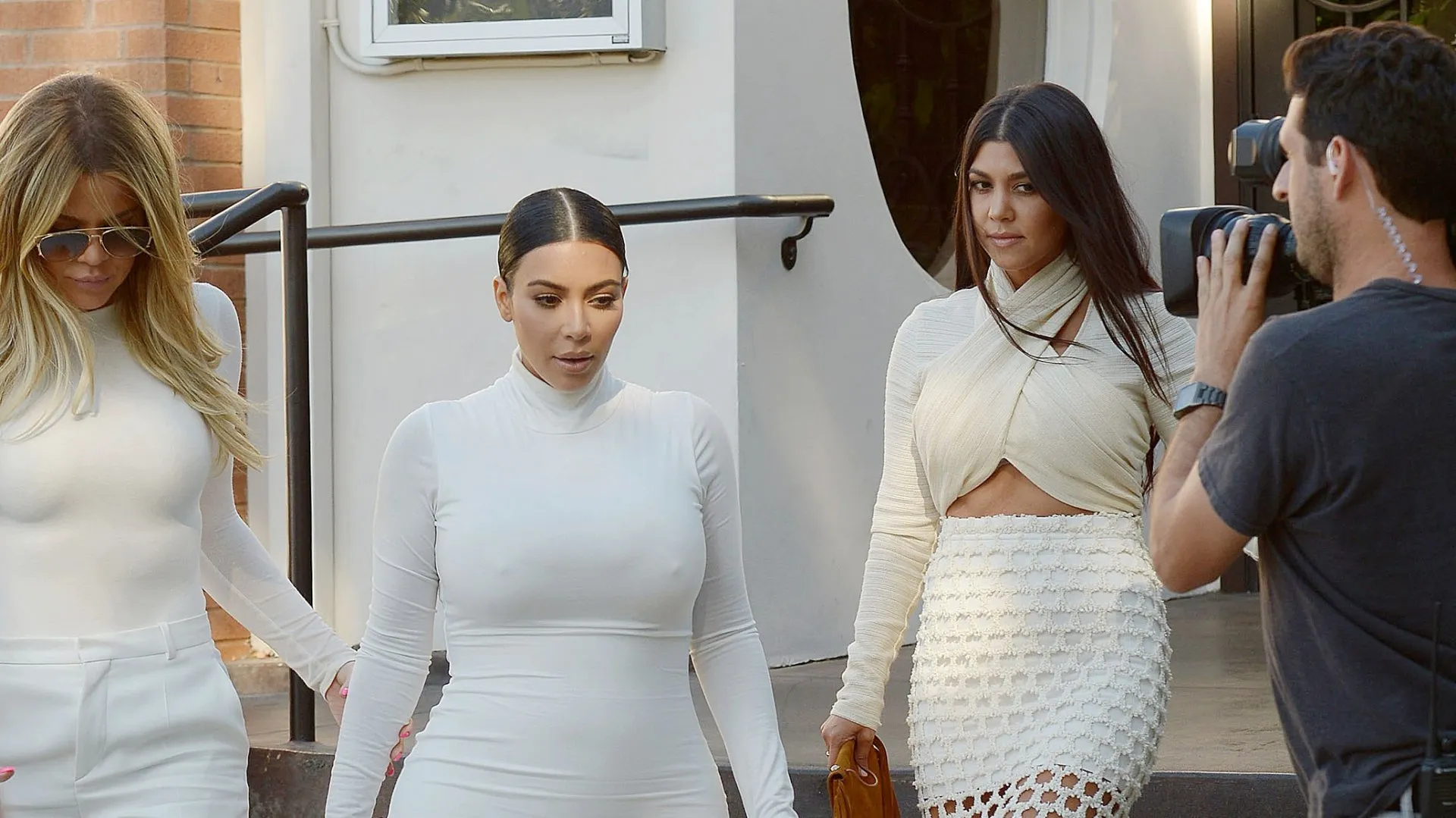 Instead of memorizing lines and following a script, reality television stars captivate audiences just by being themselves — and a little "extra" to boot. They're paid to participate in competitions, see how they'll handle unusual situations, or just live their lives or do their jobs in front of the cameras.
Some reality stars quickly fade into oblivion, but others, such as the Kardashians, seem to grow their fame and fortune on a daily basis. Click through to see where the richest reality stars of the 2000s are now.
Last updated: Oct. 20, 2020
Make Your Money Work Better for You
'The Real Housewives' Salaries
A show that allows viewers to live vicariously through its glamorous stars, "The Real Housewives" shows pay salaries that make their already affluent casts even richer.
The franchise has several different casts — Beverly Hills, California; New York City; Orange County, California; Dallas; Atlanta; New Jersey; Salt Lake City; and Potomac, Maryland, among them — united by the common bonds of beauty, wealth and sometimes outrageous behavior.
Many cast members come and go, but Bravo pays fan favorites dearly to stay put. According to Radar Online, NeNe Leakes earned $2.85 million for season 12 of "The Real Housewives of Atlanta." She announced in September 2020 that she wouldn't be part of season 13 after what she called "an extremely long, exhausting, tiring, emotional negotiation."
Calculate: The Price Tag of Being a 'Real Housewife'
'Dancing with the Stars' Salaries
Contestants on ABC's "Dancing With the Stars" endure a rough training schedule to perform a new dance in the ballroom each week. They're paid handsomely for their efforts, however.
According to Variety, every "Dancing with the Stars" participant receives a base rate of $125,000 just for showing up. The longer the celebrity dancers last in the competition, the more they earn. The 29th season of the show, which launched in September 2020, started with a cast that included polarizing figure Carole Baskin — nemesis to a man called Joe Exotic, the star of one of Netflix's most popular documentaries, "Tiger King." Baskin made it through only three DWTS episodes before she was voted off. The winner of the Mirror Ball Trophy this season will net $360,000, as will the runner-up and third-place finisher, according to ReelRundown.
'American Idol' Salaries
ABC's reboot of Fox's longtime singing competition "American Idol" premiered in 2018 with Ryan Seacrest returning as its host. According to a 2017 TMZ report, Seacrest agreed to a salary of $10 million to $15 million, and singer-songwriter Katy Perry signed a staggering $25 million deal to serve as a judge.
Deadline reported that the show began filming its fourth season for ABC — the 19th overall — on Oct. 5, 2020, after production was halted amid the COVID-19 pandemic. The health crisis also has forced the show to stay closer to home rather than traveling across the country, and new safety protocols are in place, including distancing rules and testing participants for the virus. Seacrest returned as host with the same panel of judges — Perry, Luke Bryan and Lionel Richie — however, the arrangement of the judges' table has been modified so that everyone is sitting farther apart for safety reasons.
Make Your Money Work Better for You
'Keeping Up with the Kardashians' Salaries
The hit E! reality series made the Kardashians famous — and also very rich. In October 2017, Page Six reported that the Kardashian family re-signed with E! for a five-season extension in a whopping $150 million deal — the biggest contract in reality TV history at the time. Kris Jenner, the mother of the six Kardashian and Jenner children, pocketed $15 million herself from the deal in management fees, TMZ reported.
The Kardashians' previous contract in 2015 totaled $100 million, signifying an impressive jump.
Despite all the cash the show has raked in, the Kardashians in September 2020 announced an end to their televised shenanigans after their final season airs in 2021.
'I Am Cait' Salaries
The E! documentary TV series "I Am Cait" chronicled Caitlyn Jenner's life since transitioning. The docuseries, which was well-received, won the outstanding reality program award at the GLAAD Media Awards in 2016. But the TV personality — previously known as Olympic gold medalist Bruce Jenner — starred on "I Am Cait" for just two seasons before it was canceled by Jenner and the network.
According to the Independent in 2015, Jenner reportedly was paid $5 million to star in the show.
As for all she has gone through over the five years since she publicly transitioned, Jenner told People magazine, "When I wake up in the morning, I'm happy with myself."
'The Celebrity Apprentice' and 'The Apprentice' Salaries
"The Celebrity Apprentice" aired from 2008 until 2017 with cast members — some of whom were very rich — competing for their charity of choice. In 2017, "American Ninja Warrior" host Matt Iseman raised $573,329 for the Arthritis Foundation and won season 15. Runner-up Boy George raised $445,925 for Safe Kids Worldwide.
Real estate developer Donald Trump hosted the first 14 seasons of "The Celebrity Apprentice" and its predecessor, "The Apprentice," on NBC before being elected president in 2016. Former California Gov. Arnold Schwarzenegger hosted season 15, in which the show was called "The New Celebrity Apprentice."  In election filings, Trump reported earnings of more than $213 million for 14 seasons of "The Apprentice."
Famously Fired: 16 Celebrities Who Lost Big After Huge Scandals
Make Your Money Work Better for You
'Duck Dynasty' Salaries
Known for their long beards and booming Duck Commander business, the Robertson family signed off of A&E's reality series "Duck Dynasty" for good in 2017, but not before cashing in. The show debuted in 2012 and lasted 11 seasons.
In 2013, the family resolved a salary standoff and negotiated a new contract with A&E that split $200,000 per episode among all 20 cast members — nine adults and 11 kids at the time — according to The Hollywood Reporter. The deal quadrupled the Robertsons' original "Duck Dynasty" salaries from the first three seasons.
Uncle Si, one of the more popular "stars" of the show, had a brief spinoff show, "Going Si-Ral," which consisted mostly of him providing commentary on videos he watched.
'Jersey Shore' Salaries
From 2009 to 2012, the core "Jersey Shore" cast members entertained MTV audiences with their outrageous party antics and "gym, tan, laundry" routine. The cast earned no salary for the first season, according to the New York Post, but after the show became a smash hit,  Entertainment Weekly reported the stars secured $10,000 per episode for season two and at least $100,000 per episode by 2011. The salaries of the show's biggest stars — Snooki, The Situation and Pauly D — totaled $2.5 million each for the sixth and final season, according to the New York Post.
The revival show "Jersey Shore Family Vacation," featuring most of the original cast, premiered on MTV in 2018. Season 4, without Snooki, is scheduled to premiere on Nov. 19, 2020.
'The Hills' Salaries
Starring Lauren Conrad, "The Hills" served as a follow-up to the hit MTV series "Laguna Beach." It followed her glamorous, post-high school life in Los Angeles with an equally chic group of friends.
Conrad's salary was approximately $125,000 per episode — $2.5 million per year — before she left "The Hills" halfway through its fifth season, according to HuffPost. She was the top earner, but cast members Audrina Patridge, Lauren "Lo" Bosworth and Heidi Montag weren't far behind, with salaries of $100,000 per episode. Kristin Cavallari's salary was $90,000 per episode, Spencer Pratt's was $65,000, and Brody Jenner brought in $45,000.
Conrad currently is a fashion designer, with her LC Lauren Conrad collection sold exclusively at Kohl's. With business partner Hannah Skvarla, she runs The Little Market, which sells fair trade items ranging from clothes to home decor.
Make Your Money Work Better for You
'Flip or Flop' Salaries
On their HGTV hit series "Flip or Flop," Tarek El Moussa and Christina Anstead purchase run-down Southern California homes, renovate them and then sell the properties for a profit.
The formerly married couple has been starring in "Flip or Flop" since 2013 and chose to continue working together after their divorce was finalized in early 2018. But Christina was rumored to want a salary bump. In April 2017, the Daily Mail reported her salary demands had reached $1 million per season, but the final terms of her contract — and the amount she previously was earning — haven't been publicly revealed. However, Celebrity Net Worth reports her net worth at $12 million. Whether she reached that amount from a salary increase or as a result of earnings from her new show, "Christina on the Coast," it's hard to say. She reportedly makes $50,000 per episode for "Christina."
'Celebrity Big Brother' Salaries
The U.K.'s twist on the classic "Big Brother" series has celebrities locked in a house together, following commands from the elusive "Big Brother." According to TMZ, stars usually are paid a maximum of $250,000 to fly across the pond and compete, but exceptions are made for some "Celebrity Big Brother" salaries. For example, Ray J's salary for the 2017 season was $1 million. In the same season, reality show veterans Heidi Montag and Spencer Pratt earned $700,000.
Back in the U.S., "Big Brother 22: All-Stars" launched in August 2020, featuring former contestants. Screen Rant reports each player was paid $40,000 just to walk in the door, and the winner will earn $500,000.
'Dance Moms' Salaries
Former "Dance Moms" star Abby Lee Miller began serving her 366-day prison sentence for bankruptcy fraud in July 2017, but she was transferred to a halfway house the following March for good behavior and was released in May 2018.
As of 2015, Miller's salary for "Dance Moms" amounted to more than $755,000 in hidden wages from the Lifetime show, according to Deadline.
Not only did Miller's conviction end her tenure on "Dance Moms," but a spinoff show that was slated to air on Lifetime, "Abby's Virtual Dance Off," was canceled amid allegations that Miller had made racist comments surrounding a former "Dance Moms" contestant, People reported.
Make Your Money Work Better for You
'Celebrity Wife Swap' Salaries
Before "Celebrity Wife Swap" was canceled in 2015, leading ladies from two very different families traded places for a week of challenges. Participants included Gary Busey, Corey Feldman and Verne Troyer. TMZ reported that Heidi Montag and Spencer Pratt received $50,000 for their 2014 stint on the show, which the site claimed was nearly $20,000 more than what some of the other couples earned.
'The X Factor' Salaries
Like "American Idol," the American version of "The X Factor" brought on contestants to compete by singing cover songs in their efforts to land a recording contract. The series featured a star-studded judging panel that included Britney Spears and Demi Lovato during its three-season run in the United States. It was canceled in 2014 after show creator Simon Cowell decided to focus on "The X Factor" in the U.K., where it originated. The Hollywood Reporter said in 2012 that Spears signed a $15 million deal. Lovato, who was a teenager at the time, was paid about $1 million.
These shows have made Cowell incredibly wealthy. He earns between $50 million and $100 million per year for his various ventures, according to an estimate from Celebrity Net Worth, and is worth $600 million.
'The Bachelor' Salaries
Although some cast members of "The Bachelor" have impressive fortunes, finding love on national television comes at a different price for everyone. According to Mic in 2017, the bachelor himself typically earns more than $100,000 for shooting the season, which takes less than two months. But the most well-paid cast member of the franchise might not be on "The Bachelor" at all. Emily Maynard reportedly earned $250,000 for season eight of "The Bachelorette," according to Wetpaint.
Many stars of both "The Bachelor" and "The Bachelorette" go on to earn money through show-related events, spinoff deals and social media.
Make Your Money Work Better for You
'The Masked Singer' Salaries
To put a twist on the already glutted singing competition shows, contestants on Fox's "The Masked Singer" sing fully covered — usually in elaborate costumes and masks — so that the judges and audience can't see anything that would give away their identities. The series, which debuted its fourth season in September 2020, is hosted by Nick Cannon and features panelists Jenny McCarthy, Nicole Scherzinger, Ken Jeong and Robin Thicke.
While Fox doesn't reveal how much each participant makes per episode, Cannon likely earns the most, and his net worth is $30 million, according to Celebrity Net Worth. Of the panelists, Thicke is said to be the highest-paid, according to Talent Recap. He has a net worth of $10 million, per Celebrity Net Worth.
'Survivor' Salaries
After 40 seasons, Survivor is one of the longest-running reality TV shows. The show, which tests people's ability to survive — physically and mentally — in some of the most extreme and isolated places around the world has continued to reinvent itself. Its most recent season, "Winners at War," brought back 20 previous winners of the show to compete against one another.
Perhaps because these were seasoned contestants, CBS raised the financial ante. The show increased its winner's prize to $2 million and guaranteed each player who stepped on the island at least $35,000, according to Entertainment Weekly.
Due to safety constraints related to the COVID-19 pandemic, however, the show has been pulled from CBS' fall 2020-21 lineup, and officials are still assessing the right time to resume production, Variety reported.
'Vanderpump Rules' Salaries
Once a cast member of "The Real Housewives of Beverly Hills," Lisa Vanderpump has starred in her own show, "Vanderpump Rules," since 2013. The show has pulled back the curtain on her exclusive restaurant and lounge, SUR, in West Hollywood, California.
Vanderpump is said to earn $50,000 per episode, according to In Touch Weekly, while other cast members, including Kristen Doute and Stassi Schroeder, earned $25,000.
Having concluded its eighth season, the fate of the ninth season is uncertain, at least partly due to the COVID-19 pandemic. Also, the show has been rocked by allegations of racism that led to the firing in June of Doute, Schroeder and fellow cast members Max Boyens and Brett Caprioni, according to US Weekly.
'RuPaul's Drag Race' Salaries
Since 2009, RuPaul, one of the most well-known drag queens in prime time, has hosted "RuPaul's Drag Race," a fabulous, glittery, tiara-bedecked drag queen competition in which contestants vie to become "America's next drag superstar." RuPaul guides, mentors and judges the contestants.
Contestants on the show are said to earn $400 per episode, Showbiz Cheat Sheet reported, via Reality Blurred. "Queens" who return in additional seasons earn a 5% increase for any episode in which they appear. They also compete for a $100,000 grand prize. RuPaul's net worth is estimated at $60 million by Celebrity Net Worth.
More From GOBankingRates
Grace Lin, Olivia Perez and Jordan Rosenfeld contributed to the reporting for this article.
About the Author