Where 13 of the Richest Food Network Stars Are Now
See what the biggest Food Network stars are up to today.
Mike Coppola / Getty Images
The New York Post once quoted a well-connected industry insider who said, "Having a show on the Food Network is like gold." For some of the network's most successful talent, that statement is a fact.
Several of the top Food Network personalities have created culinary empires that include syndicated shows, cookbooks, apparel lines, celebrity restaurants and guest appearances that have earned them millions, tens of millions and even hundreds of millions of dollars. Click through to find out what some of the richest Food Network stars are up to today — and what they were doing before they struck gold.
1/13
Aaron Davidson / Getty Images
Duff Goldman's Net Worth: $5 Million
After a series of coveted cooking jobs and a stint as a personal chef, Duff Goldman opened Charm City Cakes, a shop that would soon be made famous by the Food Network. The show "Ace of Cakes" made Charm City a household name, and the show was wildly popular for its decade-long run, which started in 2006.
Goldman currently hosts "Kids Baking Championship" and serves as a judge on the Food Network's "Holiday Baking Championship" and "Spring Baking Championship."
2/13
Kathy Hutchins / Shutterstock.com
Sunny Anderson's Net Worth: $5 Million
Radio-personality-turned-catering-company-owner Sunny Anderson got her big break when she appeared as a guest on "Emeril Live" in 2005. She parlayed that appearance into her own Food Network show, "Gotta Get It," which was followed by "Cooking for Real," "How'd That Get on My Plate" and "Home Made in America With Sunny Anderson."
Anderson recently released her New York Times bestselling cookbook "Sunny's Kitchen: Easy Food for Real Life."
3/13
Gustavo Caballero / Getty Images
Anne Burrell's Net Worth: $5 Million
A veteran of some of New York City's most celebrated restaurants, Anne Burrell became a regular face on the Food Network when she appeared by the side of Mario Batali during her stint as his sous chef on "Iron Chef America." She hosted "Secrets of a Restaurant Chef" from 2008 to 2012 and then immediately was cast in a new show, "Chef Wanted With Anne Burrell," which ran through 2013.
In 2017, Fortune reported that Burrell opened a successful Cheetos-themed pop-up restaurant in New York City called The Spotted Cheetah. However, at time of writing, the restaurant is closed.
4/13
Ethan Miller / Getty Images
Guy Fieri's Net Worth: $8.5 Million
Referred to as a "culinary rock star" by the Food Network, Guy Fieri opened his first restaurant in 1996. But he began his career with his own pretzel cart at 10 years old. His breakout show, which was the inspiration for his wildly successful cookbook of the same name, was "Diners, Drive-ins and Dives." The program debuted in 2007 and remains on the air today.
His newest show, "Guy's Family Road Trip," premiered on Aug. 18 on the Food Network.
5/13
Aaron Davidson / Getty Images
Paula Deen's Net Worth: $14 Million
In 2017, celebrity chef, former Food Network star and Southern comfort food cook extraordinaire Paula Deen announced she would add yet another restaurant to her food empire — this time, in her hometown of Savannah, Ga., called Paula Deen's Creek House Seafood and Grill. Two years earlier, Deen opened a restaurant in Pigeon Forge, Tenn.
Although she's rich and famous now, Deen began her career divorced and desperate with just $200 to her name, according to the Food Network, which helped launch her career with the popular programs "Paula's Best Dishes" and "Paula's Home Cooking."
Cook Like a Pro Chef: Try Paula Deen's Zesty Grilled Tilapia Recipe
6/13
Alberto E. Rodriguez / Getty Images
Joey Fatone's Net Worth: $14 Million
Joey Fatone rose to international fame and fortune as a member of one of history's most successful boy bands, *NSYNC. Later in his career, however, Fatone racked up an impressive array of acting credits and in 2014 was the host of a Food Network series called "Rewrapped."
In 2017, the New York Post reported that Fatone plans to expand his Fat One's hot dog business — perhaps to New York City — from its current home in Orlando. The publication also reported that he's involved with a future episode of "Wahlburgers," which stars fellow former boy band megastar Donnie Wahlberg.
7/13
Dimitrios Kambouris / Getty Images
Sandra Lee's Net Worth: $20 Million
In 2016, Sandra Lee inspired her fans when she returned to the Food Network to host a full episode of "Beat Bobby Flay" after being diagnosed with breast cancer a year earlier, an ordeal that forced her to endure several major operations.
A winner of multiple Emmy awards, Lee stars in the Food Network's "Semi-Homemade Cooking with Sandra Lee," which has been on the air since 2003. She was also a familiar face on HGTV, the Cooking Channel and "Good Morning America."
8/13
Gustavo Caballero / Getty Images
Giada De Laurentiis' Net Worth: $20 Million
Giada De Laurentiis got her big break in 2002 when a Food Network executive discovered the future star in an article about the De Laurentiis family in Food & Wine magazine.
She stars in an Emmy-winning daytime show, "Everyday Italian," which has aired 166 episodes since 2003. She also is known for her other successful shows, "Giada at Home," "Giada's Weekend Getaways" and "Giada in Italy." Not to mention, her recipes — like this short-cut churros recipe — are known for their simplicity and tastiness.
In 2017, the Baltimore Business Journal reported that De Laurentiis plans to open a new restaurant in the publication's home city in 2018.
9/13
Dia Dipasupil / Getty Images
Mario Batali's Net Worth: $25 Million
Mario Batali's restaurant empire includes two restaurants each in Singapore and Connecticut, Italian markets in Chicago and New York, four restaurants in both California and Las Vegas, and 10 restaurants in New York. A large portion of his success can be credited to his run on the Food Network's "Molto Mario," which ran from 1996 to 2010. In 2017, CNBC estimated his holdings to be worth "hundreds of millions."
10/13
Ethan Miller / Getty Images
Bobby Flay's Net Worth: $30 Million
One of the Food Network's earliest stars, Bobby Flay debuted on the channel in 1994. Two years later, he landed his own Food Network show, "Grillin' & Chillin'." His best-known show, however, is his namesake challenge competition, "Beat Bobby Flay," which has been on the air since 2013.
Become a Meat Master: Try Bobby Flay's Sweet & Spicy Filet Mignon
Flay's latest program, "The Bobby and Damaris Show," premiered on the Food Network on Sept. 3, 2017. The celebrity chef also has a few restaurants under his belt, including Bar Americain (New York and Connecticut), Bobby Flay Steak (New Jersey), Bobby's Burger Palace (multiple locations, including Las Vegas and DC), GATO (New York) and Mesa Grill (Las Vegas).
11/13
Neilson Barnard / Getty Images
Emeril Lagasse's Net Worth: $70 Million
One of the most instantly recognizable celebrity chefs in the world, Emeril Lagasse will always be known for his trademark "Bam!" which earned him legions of fans on the "Emeril Live." The show ran on the Food Network from 1997 to 2007 before being picked up by the Cooking Channel.
In 2017, Lagasse's restaurant empire expanded when he opened Emeril's Coastal Italian in Miramar Beach, Fla. Lagasse, who has nearly 70 TV credits, launched his own line of slip-resistant restaurant footwear in 2016.
12/13
D Dipasupil / Getty Images
Rachael Ray's Net Worth: $80 Million
Rachael Ray is one of the biggest television cooking stars in the world. Her namesake affordable cooking program, "Rachael Ray," launched her career when it aired in 2007 and quickly entered syndication. It remains on the air today.
Meanwhile, Ray's "30-Minute Meals" program led to a series of highly successful cookbooks. And in 2015, she launched a lifestyle magazine called Rachael Ray Every Day. She recently listed her Hamptons home for sale for $4.9 million.
13/13
Tim P. Whitby / Getty Images
Jamie Oliver's Net Worth: $400 Million
Although there are only four establishments in Jamie Oliver's network of restaurants, his net worth tells the tale of his success. His Food Network tenure includes "Jamie at Home," but he is probably best known for the megahit series "The Naked Chef," which originally aired on the BBC.
In 2017, however, the Mirror reported Oliver cited budget and contract issues when he vowed to never work for the BBC again.
Up Next: 15 Celebrities Making Serious Dough in the Food Industry
About the Author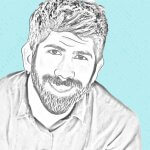 Andrew Lisa has been writing professionally since 2001. An award-winning writer, Andrew was formerly one of the youngest nationally distributed columnists for the largest newspaper syndicate in the country, the Gannett News Service. He worked as the business section editor for amNewYork, the most widely distributed newspaper in Manhattan, and worked as a copy editor for TheStreet.com, a financial publication in the heart of Wall Street's investment community in New York City.