21 Smartest Ways To Invest Your Money Right Now
Find out how coronavirus might affect these investments.
The carnage in the stock market caused by the COVID-19 outbreak has been swift and merciless. The all-time high in the Dow Jones Industrial Average on Feb. 12, 2020, seems like a distant memory as the index has suffered through its fastest drop into a bear market since 1931. The question on every investor's mind at this point is, what's a smart investment to choose now?
The most conservative investments offer the lowest returns but protect your initial investment. As you move up the risk ladder you take on greater price volatility in exchange for potentially higher long-term returns. Cash investments are the least risky, followed by bonds and stocks.
Here's a look at 21 common investments and whether they can be considered safe or risky in the current market environment. No investment is entirely without risk, but some carry more risk than others.
Individual investors should match their own personal investment objectives and risk tolerance against the risk and reward characteristics of each of these investments to make a smart decision. What may be a smart investment for one investor may not make sense for another.
Last updated: March 24, 2020
1/21
RgStudio / Getty Images
Smart Beta Minimum Volatility Funds
Safe or Risky: High-risk, high-reward
Smart beta funds attempt to use various investment factors that have been proven to enhance long-term returns. Low volatility funds are a subset of smart beta funds that aim to reduce risk by investing in lower-volatility securities. Although these funds cannot eliminate risk, their investment mandate is to at least smooth out the ride. This can make investing in the market less stressful during the uncertainty caused by the coronavirus.
2/21
THINK A / Shutterstock.com
International Stock Funds
Safe or Risky: High-risk, high-reward
The U.S. comprises approximately 44% of the world's stock market capitalization, so it's always been a good idea to diversify into international stock funds. In any given year, the U.S. may or may not be the country with the highest stock market returns, so diversifying your exposure makes sense. This is particularly true during periods of uncertainty. U.S. and global stocks experience different economic and market forces, even during the current global emergency, so owning international stock funds leads to lower portfolio volatility and higher, risk-adjusted returns.
Real Estate Investment Trusts (REITs)
Safe or Risky: High-risk, high-reward
Real estate investment trusts enable small investors to own a piece of the real estate pie. A REIT is a firm that owns or finances income-producing real estate. Similar to mutual funds, REITs offer investors regular income streams, diversification and the potential for long-term capital appreciation.
During the coronavirus crisis, many REITs have gotten pummeled, as the world has essentially shut down and the revenue stream for these companies may be drying up. Once the crisis is resolved, however, the REITs that are in a stronger financial position could end up appreciating significantly, in addition to maintaining their dividends. Still, this amounts to a risky bet, as no one is certain how long this crisis will last.
4/21
NoSystem images / Getty Images
Robo-Advisor Investment Manager
Safe or Risky: Variable depending on manager and investments
Robo-advisor accounts automatically manage your investments in line with your risk tolerance and goals. Vanguard, Schwab and independent shops — including Personal Capital, Wealthfront, SigFig and Betterment — offer a variety of robo-advisor accounts and services.
Robo-companies create diversified portfolios with low account management fees, and some offer access to a human investment advisor. Most robo-advisor accounts include easy-to-use investment apps.
During times of market uncertainty, a robo-advisor can be a good option because it takes emotion out of the investing equation. Rather than trying to manage your own portfolio and agonizing over the large losses, wondering if you should buy or sell, a robo-advisor will keep you to your predetermined investment plan.
5/21
Geber86 / Getty Images
US Treasury Inflation-Protected Securities (TIPS)
U.S. Treasury Inflation-Protected Securities, or TIPS, are safe in that they are backed by the full faith and credit of the U.S. government. You can buy individual Treasury inflation-protected bonds on the Treasury Direct website or in a low-fee mutual or exchange-traded fund. TIPS protect your cash from inflation.
While you won't have to worry about losing your principal, you may not get much by way of a return. Inflation is likely to be held in check throughout the coronavirus crisis, as falling demand overall is likely to more than offset the temporary price spikes in certain goods. This dampens the inflation-protection element of these bonds, as inflation is unlikely to rise dramatically, thereby lowering overall return.
6/21
wastesoul / Getty Images/iStockphoto
Municipal Bond Funds
Safe or Risky: Safe, but riskier than usual
Generally, municipal bonds' interest payments are tax-free on the federal level and if they're issued by your state, you won't have to pay state taxes. Municipal bonds are traditionally a safe haven for investors, but in the current market environment, they might be riskier than usual.
With rampant unemployment and the shutdown of almost every aspect of American life, the credit quality of these bonds could take a significant hit. This is particularly true of revenue bonds, which rely on consumers using their services to pay the interest on the bonds. One way to diminish this risk is to buy insured municipal bonds only — although in that case, you're also relying on the solvency of the underlying insurers as well.
7/21
SDI Productions / Getty Images
529 College Savings Plan
Safe or Risky: Varies based on chosen investments
A 529 plan is a tax-advantaged savings vehicle designed to help you save for college for a child or family member. Also known as a qualified tuition plan, 529s are sponsored by states, state agencies and educational institutions. You can choose from a variety of stock, bond and cash investments in your 529 account.
Although the investments in these accounts are likely to remain volatile for the foreseeable future, 529 plans are generally long-term investments. If your child has 10 or more years before they'll be using the money for their education, you've got a long runway to earn back any losses and then some. Regular investments to these plans during volatile market times can actually add to your long-term returns over time, as markets have historically always recovered from major sell-offs.
8/21
MicroStockHub / Getty Images/iStockphoto
Global Bond Funds
Investing in a foreign country's debt can increase your returns and diversify your investment portfolio. When you invest in global bond funds, however, you will take on additional risk.
All bond funds carry interest rate risk, which is the risk that your value decreases as interest rates rise. Global bond funds may also carry currency risk unless they are hedged. In these uncertain times, global bonds also carry additional country and political risk, as the economic devastation wreaked by the global shutdown is hard to quantify on a country-by-country basis.
9/21
agrobacter / Getty Images
Certificates of Deposit
Certificates of deposit offer a fixed rate of interest on your investment for a predetermined period of time. CDs also have the benefit of Federal Deposit Insurance Corp. insurance of up to $250,000 per account. This can provide peace of mind in troubled times, like during the current pandemic.
CD laddering is a smart strategy that enables you to take advantage of regular investments to garner the best yields, regardless of whether rates are rising or falling going forward. For example, if you have $10,000 to invest, you might spread that out by investing $2,000 each in a 12-, 24-, 36-, 48- and 60-month CD. Look online for promotional CD rates to get the most bang for your buck.
10/21
bernardbodo / Getty Images/iStockphoto
Broad-Based US Bond Funds
A diversified bond fund like the iShares Core U.S. Aggregate Bond ETF (ticker: AGG) or a mutual bond fund like the Vanguard Total Bond Market Index Fund Investor Shares (ticker: VBMFX) can provide you with great exposure to the U.S. investment-grade bond market. Both funds spread your investments out among corporate bonds and U.S. government bonds with various maturities.
The risk you take when you invest in anything but the shortest-term bond funds is that when interest rates rise, the underlying principal value is likely to fall. As interest rates are at historic lows, if rates rise in the future, you could lose some of your principal. However, if the current pandemic triggers a global recession, rates may stay low for the foreseeable future.
11/21
Rawpixel / Getty Images/iStockphoto
Target-Date Funds
Safe or Risky: Less risky
Also known as lifecycle funds, target-date mutual funds are designed for the investor who wants a "set it and forget it" retirement investing option. Choose the year you want to retire or access the money and your investments go from risky — when you have many years to go until your goal date — to more conservative as you get closer to retirement.
If you're willing to hold your target-date fund until maturity, it could be a good option to ride out the current market volatility. Since most target-date funds have longer maturities, you can likely recover any current losses over the long run.
12/21
LeoPatrizi / Getty Images
Passively Managed Stock Index Funds
Safe or Risky: High-risk, high-reward
When you're looking to match an index's performance, ETFs might be good investments. Superstar investor Warren Buffett loves index funds and they typically feature rock-bottom management fees.
It's tough to outperform a fund with low fees like the Vanguard Total Stock Market ETF (ticker: VTI), which has an expense ratio of just 0.03%. While all stock funds are volatile and their share prices fluctuate, the Dow Jones Industrial Average is down more than 30% since its highs reached in just February. Even if the bottom drops out and markets trade down 50%, 60% or even 70%, you've already missed the first 30% of the drawdown. If you're a long-term investor, you'll be ahead of the game if and when the market ultimately makes a new all-time high. 
13/21
Jason Briscoe / Unsplash
Individual Stocks
Safe or Risky: High-risk, high-reward
Public companies offer you a chance to own a piece of them — and when the business grows, so does your portion of ownership.
Currently, with the stock market down more than 30% off its high just one month ago, many individual stocks are trading as if they are headed for bankruptcy. A simple search will turn up plenty of American companies trading 50% or more off their recent all-time highs. You'll have to do your homework, but if you can research and buy companies that will survive this downturn, you have an opportunity to realize tremendous growth with individual stocks.
14/21
itsskin / Getty Images
Individual Retirement Accounts
Safe or Risky: 

Depends on the investments selected inside
An IRA helps you save for retirement and reduces your taxes. Any money you invest in your traditional IRA comes out of your taxable income, which saves you money at tax time.
You don't get an immediate tax benefit on your Roth IRA contributions, but when you begin taking qualified withdrawals after you reach 59 1/2 you won't be taxed on that money. You can open either type of IRA account at a bank or online stockbroker firm and fill it with stocks, bonds, funds or other types of investments.
As money you put into an IRA is intended for long-term growth, continuing to make contributions during market downturns can pay off in the long run. Choose appropriate investments that match your investment objectives and risk tolerance to make the most of your IRA.
15/21
MajaMitrovic / Getty Images/iStockphoto
Commodities
Safe or Risky: High-risk, high-reward
Commodities include precious metals, coffee, orange juice, oil, gas and a number of other raw materials. You can buy a commodities fund or participate in a commodity futures contract.
Some investors believe commodities are a good source of diversification, although they're volatile, complex and not well-suited for investing for beginners, according to Fidelity. Two of the largest commodity funds are the Invesco DB Commodity Index Tracking Fund (ticker: DBC) and the iShares S&P GSCI Commodity-Indexed Trust (ticker: GSG).
Be Informed: The Investing Questions People Ask the Most
16/21
bodnarchuk / Getty Images/iStockphoto
Gold
Safe or Risky: High-risk, high-reward
Gold has always been seen as a store of value during uncertain times. However, during the coronavirus crisis, even gold's value has taken a hit. This is highly unusual during periods of global panic. As gold doesn't pay dividends or generate any income or revenue, it's a pure commodity play. Gold is generally used as a hedge against market volatility, rather than a long-term, buy-and-hold type investment. Seeing as gold has not been able to withstand the global sell-off of March 2020, its status as a defensive play has been called into question recently. Consider gold a speculative play in any environment.
17/21
jacoblund / Getty Images/iStockphoto
Actively Managed Stock Funds
Safe or Risky: 

High-risk, high-reward
When you buy an actively managed mutual fund, you're hiring an investment manager who chooses investments he believes will outperform the market. In the current volatile market, hiring a professional to help you pick your investments can be a prudent move. Just make sure you find a fund manager who's in line with your approach. Actively managed funds can be found for nearly any investment category, from stocks or bonds to precious metals and international bonds.
Cryptocurrency
Safe or Risky: High-risk, high-reward
Cryptocurrency is a digital, decentralized, encrypted currency. The first cryptocurrency, Bitcoin, was invented in 2009. Although millions of people use cryptocurrencies, they are still a nascent market. Coupled with the fact that crypto is not endorsed or supported by any government and is shrouded in mystery, its price can be volatile.
In the week of March 16, 2020, for example, the price of Bitcoin fluctuated between about $3,700 and $6,000. Articles in the investment community say Bitcoin can hit any price between $0 and $100,000, evidence of the great uncertainty surrounding the investment. Regardless of whether you're investing in crypto during the coronavirus crisis or in more normal market conditions, expect extreme volatility.
19/21
Kenishirotie / Shutterstock.com
Foreign Exchange Market
Safe or Risky: High-risk, high-reward
Foreign currencies are traded on the foreign exchange market, and they represent a high-risk investment strategy. If you've traveled in a foreign country, you understand how currency values fluctuate — forex traders attempt to benefit from those fluctuations. Because of the risk level involved with forex, this type of investment is best left to sophisticated investors. This is particularly true during the coronavirus epidemic, as emotions and other nonfinancial forces are acting on currency exchange rates that may be harder to predict.
20/21
rawpixel / Unsplash
Sector Funds
Safe or Risky: High-risk, high-reward
A sector fund is one that invests only in businesses that operate in a particular industry or sector of the economy. If you have a hunch that a certain sector — like oil or healthcare — will outperform in the future, this type of fund might be for you. Sector funds include stocks, bonds and other financial assets.
Sector funds are not as diverse as broadly diversified funds. When sectors drop in value your funds will drop as well, which makes these risky investments. A perfect example is the United States Oil Fund ETF (ticker: USO), which had dropped more than 61% for the year through March 20, 2020. If you believe oil will stage a massive turnaround, this could be a great high-risk, high-reward play. However, the size of the selloff is an indication of the risk involved.
21/21
guvendemir / Getty Images/iStockphoto
Savings Accounts
In the current market environment, savings accounts are like gold. They are insured up to $250,000 and are completely liquid. The downside is that yields are tumbling as the Fed has cut rates to essentially zero. Still, online savings accounts and cash management accounts like Wealthfront and Betterment can still pay much better than the national average savings account rate of 0.09%, which is itself likely to tumble. During a global emergency like the one triggered by the coronavirus, bulking up your savings is a good strategy.
More From GOBankingRates
Barbara Friedberg contributed to the reporting for this article.
About the Author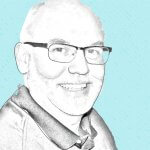 After earning a B.A. in English with a Specialization in Business from UCLA, John Csiszar worked in the financial services industry as a registered representative for 18 years. Along the way, Csiszar earned both Certified Financial Planner and Registered Investment Adviser designations, in addition to being licensed as a life agent, while working for both a major Wall Street wirehouse and for his own investment advisory firm. During his time as an advisor, Csiszar managed over $100 million in client assets while providing individualized investment plans for hundreds of clients.