10 of the Richest People to Stand Trial for Murder

6 min Read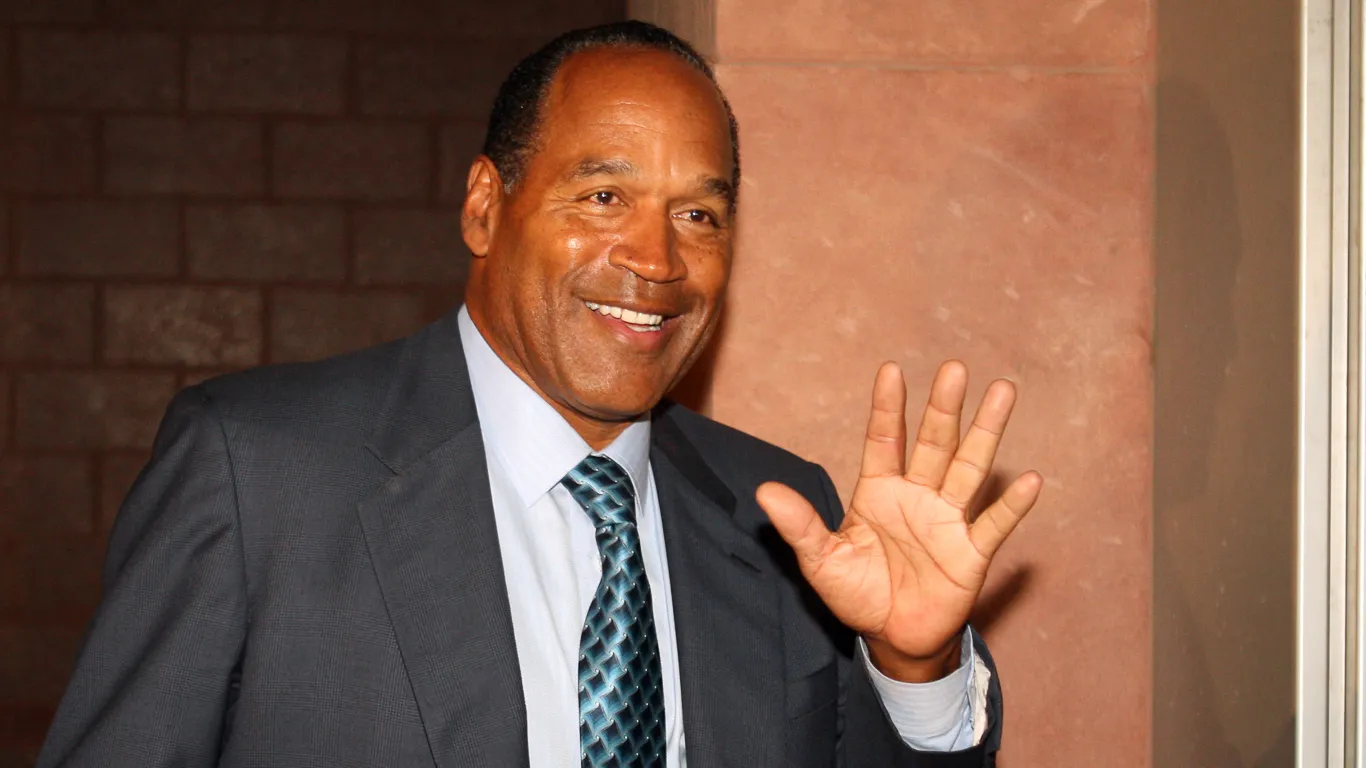 Sometimes, the rich and famous become infamous. Thousands of people are murdered every year in America, but most of the alleged perpetrators remain anonymous to all but a few who are close to the case. When a celebrity is the one who stands trial, however, the world takes notice.
Click through to see some of the richest and most famous celebrities who have gone to trial for murder in recent years.
Make Your Money Work Better for You
Robert Durst
Real estate heir Robert Durst is charged with the murder of his friend and confidante Susan Berman. But this isn't the first time Durst has been the suspect in a murder.
He was once acquitted of murdering and dismembering his neighbor, Morris Black. In another instance, Durst's wife disappeared in 1982, according to a timeline of events on the Los Angeles Times website. However, Durst denies being involved in her disappearance and Berman's killing, reported the Los Angeles Times.
According to Forbes, the Durst family has a $5.2 billion portfolio of various properties and office buildings. Robert Durst has a net worth of approximately $65 million.
Also See: 15 Heirs and Heiresses Getting Rich Off Family Money

Phil Spector
One of the most celebrated music producers of all time with a net worth of $35 million, Phil Spector was inducted into the Rock and Roll Hall of Fame and the Songwriters Hall of Fame. He was also sentenced to spend 19 years to life in prison, reported CNN.
In 2003, police found actress Lana Clarkson dead from a gunshot wound in Spector's home and charged him with the crime. The jury at his 2007 trial deadlocked, but he was convicted of second-degree murder in 2009.
Aaron Hernandez
In April 2017, the recently deceased Aaron Hernandez was found not guilty of a 2012 drive-by shooting in Boston, reported The New York Times. According to the Times, prosecutors alleged the former New England Patriots tight end — who had a net worth of $50,000 at the time of writing — killed two men.
Before his death, Hernandez was already serving a life sentence without the possibility of parole after being convicted of murdering a semi-pro football player.
Oscar Pistorius
South African Olympic sprinter Oscar Pistorius was sentenced to six years in jail for the murder of his girlfriend, Reeva Steenkamp. The case, which captivated not just South Africa but the whole world, was drawn out for years and included several hearings. He was originally found guilty of manslaughter, but that verdict was changed to murder, reported The New York Times. Pistorius has a reported net worth of $50,000.
Make Your Money Work Better for You
Marion 'Suge' Knight
One of hip-hop's biggest moguls, Marion "Suge" Knight will stand trial for murder in 2018, reported the Los Angeles Times in early April. Authorities say the Death Row Records co-founder ran over two men in his vehicle in 2015. One of the men died, and the other was seriously injured, reported the Los Angeles Times.
Knight is expected to be tried on murder and attempted murder charges, reported The Associated Press. However, he has pleaded "not guilty," and his lawyer said Knight was attempting to get away from his attackers when he ran over the men, reported the Los Angeles Times. If convicted and found guilty, Knight — who's worth $200,000 — could spend life in prison.
Snoop Dogg
In 1996, global rap icon Snoop Dogg and his former bodyguard were acquitted of murder charges, reported the Los Angeles Times that year. Prosecutors said that after a confrontation with Snoop and his bodyguard, the victim was shot as he tried to get away. However, the defense argued self-defense and said the victim was reaching for a gun in his waistband when he was shot by the bodyguard.
After the verdict, Snoop reportedly said, "They made the right decision, you know what I'm saying?" according to the Los Angeles Times. "This has been an ordeal that has affected our lives for the past 2½ years."
Today, Snoop is worth a staggering $135 million.
Robert Blake
Actor Robert Blake was best known as TV's "Baretta." But his fame eventually turned to notoriety when he was charged with murdering his wife, Bonnie Lee Bakley. Although Blake was acquitted of her murder, he was ordered to pay $30 million in damages in a civil suite. That amount was later reduced to $15 million, NBC News reported in 2016. Blake's net worth is a reported negative $1.1 million.
Where Are Now: The Slippery Slope That Led These Celebrities From Riches to Rags

Make Your Money Work Better for You
Ray Lewis
Ray Lewis, a former longtime Baltimore Ravens linebacker with a net worth of $45 million, was once charged with murder in the death of two men who were stabbed in 2000. The charges were eventually dismissed, and Lewis later pleaded guilty to obstruction of justice, according to CBS Sports.
Lewis briefly touched on the incident in a memoir he later wrote titled, "I Feel Like Going On: Life, Game and Glory." "When chaos happens, it happens way too fast," said Lewis in an interview after the ordeal. "My mom can tell you, my history will tell you, I've never been that guy — that altercation guy."
Rae Carruth
In 2001, ex-NFL football player Rae Carruth was sentenced to at least 18 years and 11 months for conspiring to kill a woman who was pregnant with his son, according to ABC News. According to multiple reports, it's believed a hired gunman shot the woman so Carruth could avoid paying child support. He was also charged with first-degree murder but was ultimately acquitted.
Carruth currently has a reported net worth of $10,000. But before he was sent to jail, the former Carolina Panther was making almost $40,000 per game, reported the Miami Herald.
O.J. Simpson
Probably the most sensational, most-watched and most documented celebrity murder trial of all time, O.J. Simpson was acquitted of murdering Nicole Brown Simpson and Ronald Goldman in the '90s.
The white Bronco. The glove. The "dream team" of attorneys. The evidence and circumstances of the Simpson murder trial are forever enshrined in American legal lore.
In 2008, Simpson was convicted of armed robbery and kidnapping stemming from an attempt to retrieve stolen sports memorabilia from a Las Vegas hotel room. He was sentenced to 33 years at Nevada's Lovelock Correctional Facility. In July 2017, he was granted parole after serving nine years of his sentence. Simpson has a net worth of $250,000.
Click through to read about O.J. Simpson's Net Worth as He's Granted Parole.
More on Celebrity Net Worths
Disclaimer: All net worth figures are according to CelebrityNetWorth.com.
About the Author