Survey: Respondents Feel Debt Is Manageable and Able To Be Paid Off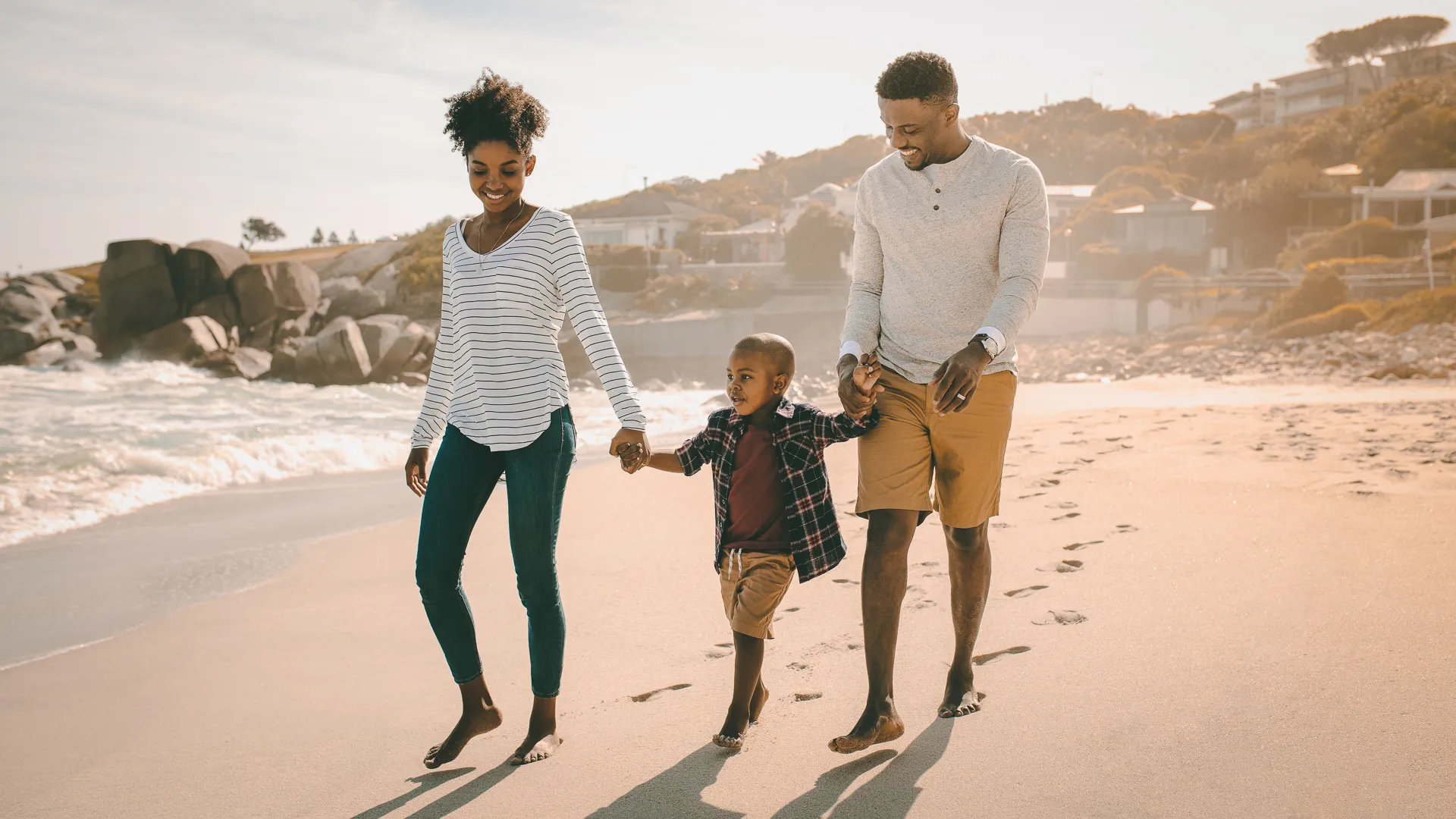 Being in debt usually means many of your payments go toward paying interest and potentially a less than ideal credit score. We've all heard statistics that people collectively have $13.2 trillion in debt, as of 2018. Statistics like these make it seem like people have large amounts of debt that they cannot manage or pay off. However, what many might not realize is that debt is far more manageable than it may seem. According to a survey conducted by GOBankingRates, the majority, at 59.16%, of all respondents felt they would be out of debt in five years or less – a reasonable amount of time.
Additionally, the same survey reveals that the majority of respondents went into debt due to medical expenses; home purchase, repair or lease; along with student loans. Over 23% of survey respondents cited "medical expenses" as the number one reason for being in debt, while only 9.34% cited their main reason as "frivolous spending." This shows that many people could go into debt due to unforeseen health issues — issues that can't be put off — and not so much due to irresponsible spending on nice-to-have things like dinners out, travel and shopping. However, there's a solution to pay off that debt more quickly, and it could save you money on interest.
The survey takes a look at the following topics:
Key Findings
More Than Half of People With Debt Think They'll Have It Paid Off in 5 Years or Less

Medical Expenses Top the List of the Causes of Debt

The Majority of Survey Respondents With Consumer Debt Have Less Than $20,000
Nearly Three-Quarters of Survey Respondents Haven't Considered All Solutions
Managing Your Debt
Key Findings
Some of the more interesting takeaways from the survey include:
Nearly 60% of those polled felt they would be out of debt within five years.
The most common response to what was the main cause people went into debt was "medical expense(s)," with almost 1 in 4 respondents citing that as the primary driver of their debt.
Nearly a half of respondents have between $1,000 and $20,000 in debt, with 23.31% answering that they had between $1,000 and $4,999 in debt and another 25.72% saying $5,000-$19,999.
Last updated: Feb. 21, 2020
More Than Half of People With Debt Think They'll Have It Paid Off in 5 Years or Less
Debt can often seem like an overwhelming obstacle, but it appears that it's much more manageable for people right now. In fact, the majority of people at 59.16% who were surveyed believe that they'll be out of debt in five years or less.
Additionally, 13.49% think they'll be out of debt in less than a year and 18.5% believe they'll be out of debt in less than two years. However, that still leaves over 17% of people who don't think they'll ever get out of debt. Whether you need five or 15 years or more to pay off your debt, there are solutions that can help you to tackle your debt.
Apply for a Personal Loan
Medical Expenses Top the List of the Causes of Debt
With rising healthcare costs, it's no wonder many people are going into debt from medical expenses. The survey revealed that medical expenses are in fact the top reason respondents went into debt at 23.51%.
Rather than frivolous spending due to not sticking to a budget, the survey showed that over 11% of respondents went into debt due to a job loss, which could suggest that many people go into debt due to unplanned circumstances.
This could highlight the importance of looking at all your solutions when trying to pay down your debt. While you might budget your day-to-day expenses, there should always be a way to pay down debt incurred by unexpected costs and circumstances that works well for your finances. For example, consider a personal loan to consolidate your higher-interest debt at a fixed interest rate and with a set repayment period.
A lender like Discover Personal Loans offers fixed monthly payments and a set repayment period so you'll know exactly when your debt will be paid off.  You choose the loan amount you need, up to $35,000, and a repayment term that works for you, from three to seven years. Personal loans can be used to consolidate anything from medical bills you received due to a health crisis or procedure to debt from credit cards — all into one easy payment.
The Majority of Survey Respondents With Consumer Debt Have Less Than $20,000
On the question of how much consumer debt, such as credit card debt and other bills, people are carrying, the majority are looking at under $20,000. Over 59% have less than $20,000 in debt, with 23% having only $1,000 to $4,999 and 10% with debt under $1,000. It is interesting to note that more than half those polled gave answers in the middle range from $1,000-$50,000 in debt, while 1 in 10 had no consumer debt, and a little bit over 1 in 20 had $100,000 or more in debt. This shows that while debt can feel like a massive mountain to climb, people are dealing with amounts that can realistically be paid down with the right plan and willpower.
The two options that cover everything from $1,000 to $20,000 in debt saw about half of all respondents fall into that total range, combining for 49.03% of the total. Meanwhile, those with more than $50,000 accounted for about 1 in 7 respondents. While people are struggling with consumer debt, for many, it isn't an amount that is out of reach, and with some smart moves, people could pay it off.
As the survey shows, some respondents have less than $35,000 in consumer debt, which means a Discover Personal Loan could be the right solution to consolidate and pay your debt down. Instead of taking up to 15 years to pay off consumer debt, a personal loan could help you relieve that financial stress much sooner. According to a survey from Discover Personal Loans, 83% of their debt consolidation customers said they paid off existing debt sooner with a Discover personal loan, with 53% reporting that they paid it off an average of two years earlier¹. A personal loan can even potentially save you money on interest if you're paying your debt off quicker and at a lower interest rate.
Apply for a Personal Loan
Most Survey Respondents Haven't Considered All Solutions
Despite being a major source of stress, many survey respondents were still unwilling to turn to some basic tools for fighting off debt. And considering most survey respondents aren't dealing with a massive amount of consumer debt, they could be missing out on potentially reaching their debt-free goals sooner. When asked about considering a personal loan to consolidate their debt, 3 out of 4 people (75.24%) said that they had not considered the option. And from all respondents, about 54.62% said they weren't interested in taking out a personal loan.
While avoiding other forms of debt might seem logical, the reality is that the right personal loan can play a crucial role in simplifying and addressing a person's debt issues. You could narrow these higher-rate payments into a single payment while shifting out of revolving debt.
The poll results indicate that there could be many people who either haven't explored, are unfamiliar or don't think they could handle the payments. Discover Personal Loans offers flexible repayment terms for you to choose from and a set monthly payment that never changes. It's easy to start the application, and the company offers highly-trained loan specialists to answer any questions.
When you apply with Discover Personal Loans, there are same-day decisions in most cases and funds can be sent quickly — sometimes as early as the next business day after acceptance.
Managing Your Debt
As confident as people might like to be about their finances, the simple reality is that most of us are just one company downsizing or unexpected medical issue away from staring down a five-figure debt with no good plan for paying it off.
And given how debt can cause high levels of stress and force consumers to delay big, important purchases, it's all the more important that people consider all of their options for handling debt in a responsible but effective manner. Whether you consider using a personal loan to consolidate your debt or take on a side gig to make more money, finding the best solution to pay down your debt is the priority and can change your life for the better.
More From GOBankingRates
GOBankingRates, in partnership with Discover, surveyed 1,038 Americans ages 18 and older between Dec. 23, 2019, and Jan. 6, 2020, asking six different questions: (1) How often do your bills and/or debt cause you to feel stressed?; (2) Which of the following would you do if you were debt-free?; (3) How long do you believe it will take you to get out of debt?; (4) What is the No. 1 reason that caused you to go into debt? (single select); (5) How much consumer debt* do you have? (*i.e., credit card debt, medical bills; not auto loans or mortgages); and (6) Have you ever considered a personal loan to help with debt/bill consolidation? All respondents had to answer "Yes" to the following screen question to participate in the survey: Do you have any debt? (i.e., loans, medical bills, credit card debt, etc.). GOBankingRates and Discover used Survata's survey platform to conduct the poll.
¹ABOUT SURVEY
All figures are from an online customer survey conducted August 12 to August 27, 2019.  A total of 648 Discover personal loan debt consolidation customers were interviewed about their most recent Discover personal loan.  All results @ a 95% confidence level.  Respondents opened their personal loan between January and June 2019 for the purpose of consolidating debt.