Dave Ramsey: Your 401(k) Is for Retirement, Not Getting Rid of Debt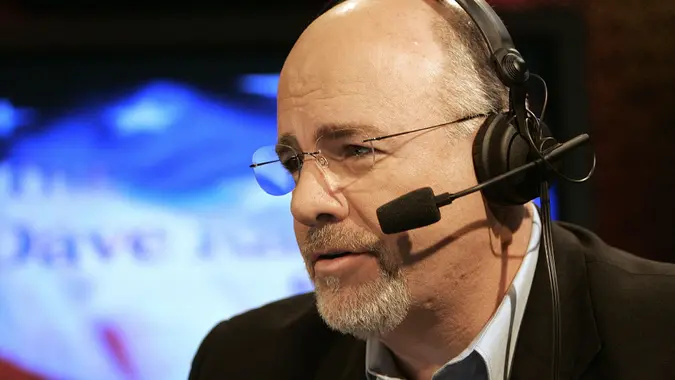 It's not uncommon to hear about people dipping into their 401(k)s before they retire. Many people are withdrawing funds from these accounts to cover emergency expenses or using the money for other purposes like paying off debt.
Money expert Dave Ramsey recently tweeted that turning to your 401(k) for help now ultimately puts your retirement future at risk. Here's why the sole purpose of your 401(k) is for retirement.
Can I Withdraw Money From My 401(k) Early?
Technically you can, but this doesn't mean you should do it. A Ramsey Solutions blog post said those who withdraw money from their traditional 401(k) before age 59 1/2 are expected to pay income taxes on their withdrawal and an early 10% withdrawal penalty when they file their next tax return.
What if you're making a withdrawal due to an emergency? Six circumstances — including medical expenses, costs relating to the purchase of a principal residence, educational fees, payments that prevent eviction or foreclosure, funeral expenses and certain expenses to repair damage to your principal residence — qualify for a 401(k) hardship withdrawal. For these six reasons only, the IRS will allow you to withdraw funds from your 401(k) without paying the 10% withdrawal fee.
Better Options for Paying for Emergencies
In his tweet, Ramsey said money in a 401(k) account should not be used for emergencies, getting rid of debt or going on vacations. What are some better options available to those who need money to pay for emergencies or get rid of debt?
Working a side hustle. If you need to make extra money and working overtime isn't an option at your job, you can work a side hustle for as long as needed to pay for these expenses.
Cut unnecessary spending. Review your budget line by line to see if any expenses can be cut from it. The Ramsey Solutions post said some people may be in the position to sell their car. If you can afford to do this, you'll be able to put this money towards expenses without dipping into any retirement funds.
Consider a payment plan. Depending on the expense you need to pay off, you may be able to do it with the help of a payment plan. This can break a big balance into smaller payments made on a monthly basis.
Make Your Money Work for You
More From GOBankingRates