I'm a Financial Planning Expert: Financially Savvy Millennials Stay Out of Debt With These 6 Moves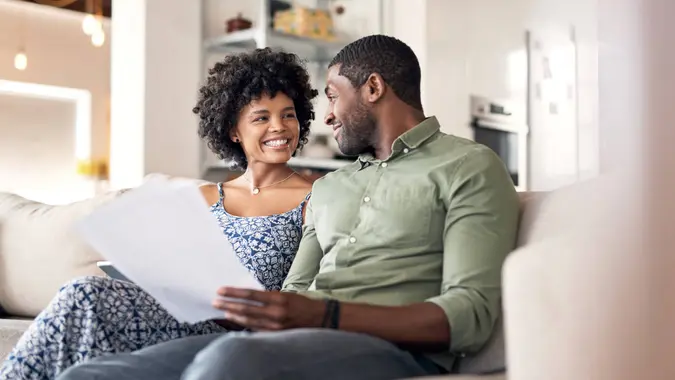 shapecharge / Getty Images
Have you ever wondered how some millennials keep themselves from falling deeply into debt? Millennials who prioritize staying debt-free employ certain strategies that benefit their financial health in the long run. 
GOBankingRates spoke to Joe Wilson, financial advisor and partner at Ten Point Financial, about the habits that keep financially savvy millennials out of debt. He's found that they do so by making these moves with their money.
They Set Themselves Up for Success During College
The decisions people make during college have long-term implications for their future. Wilson said millennials who stay out of debt tend to make or have made good decisions about each aspect of their college experience. This includes the following:
Chose the right college to attend to keep tuition expenses low.
Picked the right major for good job prospects and a strong salary.
Worked an internship for the experience necessary to differentiate themselves from others and get a full-time job offer.
They Live With, or Have Lived With, Roommates
While the oldest millennials are now in their 40s, those on the youngest side of the age range who stay out of debt likely have one or more roommates. Elder millennials also likely lived with roommates at some point to save on housing costs too. 
They Drive Used Cars
Rather than give into lifestyle creep, millennials drive used cars instead of purchasing new models to stay out of debt.
"Outside of a house, your car is likely to be your biggest expense," Wilson said. "Rather than looking at smaller parts of your budget, you can bring this expense down to ensure you stay ahead."
Make Your Money Work for You
They Leverage Technology
The millennials Wilson knows who are financially thriving use technology to find their financial freedom. Some tools at their disposal include budgeting apps to keep their spending in check and autopay to automatically schedule bill payments.
If you're not quite there yet, it's time to adapt accordingly. Wilson recommends you set your retirement contribution to automatically deposit in your account, set up your credit card to be paid in full each month and then organize a budget to determine how to live off of what's left over from your paycheck.
They Talk About Money, Especially With Their Partners
Millennials who stay out of debt tend to discuss finances with their significant others to stay organized and keep on track with their budget. 
"If you're going to be involved with someone, be sure you have a mutual understanding for how your money will be spent," Wilson said.
They Practice Minimalism
According to Wilson, millennials who stay debt-free place a limit on the things they buy. Doing so allows them to limit their overall spending. It also helps build discipline, which is your best friend when it comes to money.
More From GOBankingRates
Make Your Money Work for You