My Wife Kept Her $90,000 Student Loan Debt a Secret — Here's How We Survived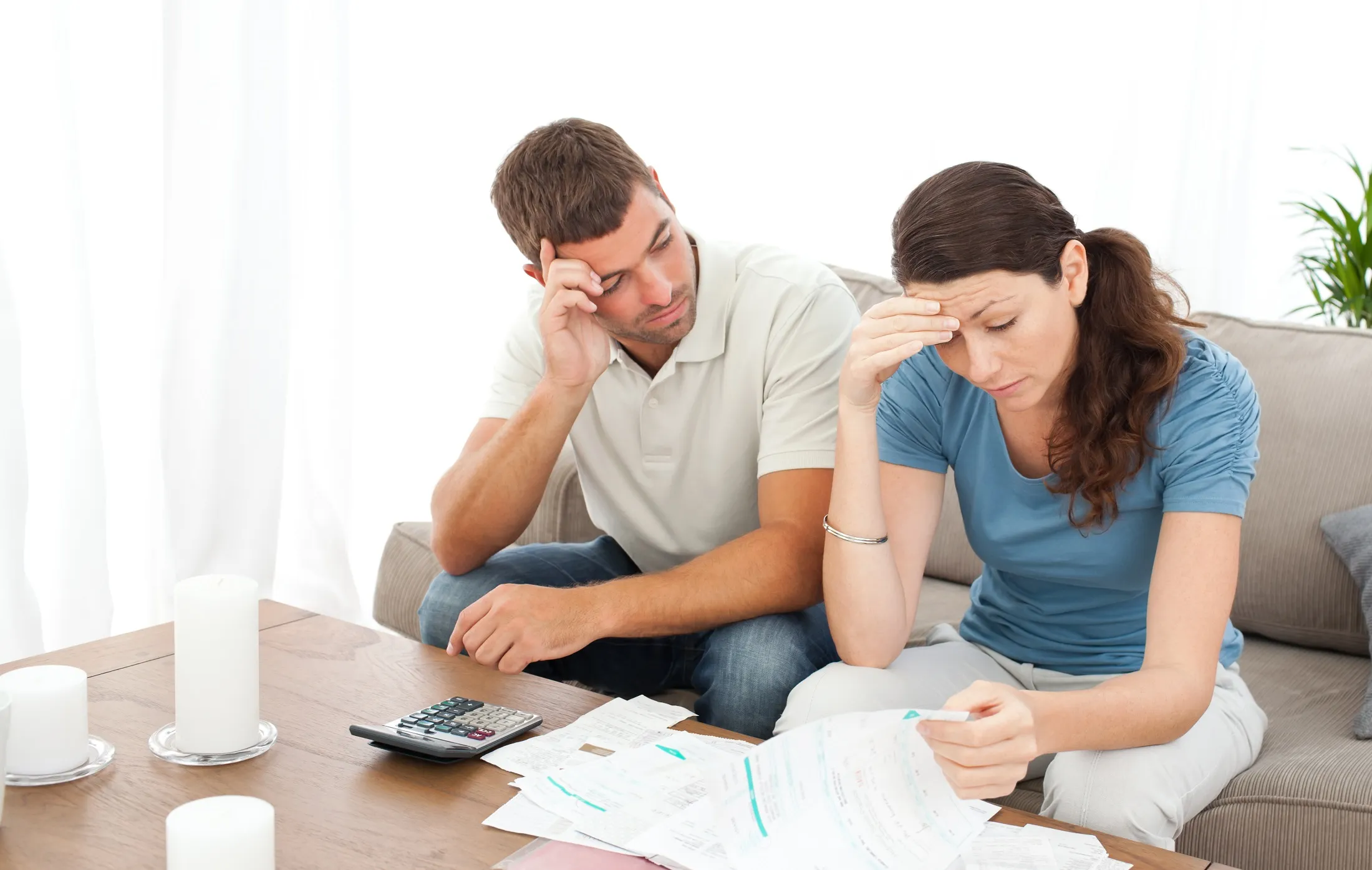 When Phillip Christenson married his fiance, he didn't expect to discover she had $93,000 in student loan debt.
"She didn't know how much she had borrowed," Christenson said. "I had assumed the balance was somewhere around $15,000, something more typical." Then, statements starting trickling in, and the couple learned just how big of a financial hole they were in at a time when they were just starting their lives together.
Here's how the couple tackled their massive debt and came out on top a few years later.
Related: Bad Credit? Getting Married Can Fix That
Practicing What He Preached as a Financial Advisor
When Christenson discovered his wife's student loan debt, the timing could not have been worse. He had recently launched a new business, a move that had temporarily reduced his take-home pay by half.
"Had I known about the debt, I probably would have delayed the business launch," he said. "My income dropped by half and, at the same time, my debt payments went up by $1,200. The timing was auspicious, but it made me work harder and want to build my business."
Make Your Money Work for You
Earlier on, Christenson held positions at a hedge fund and wealth management firm, which prepared and inspired him to launch a financial planning firm, Phillip James Financial, which he did through a partnership with a childhood friend. Though he was suddenly buried in his wife's student loan debt, he aspired to overcome the financial obstacle using what he knew about money management.
"I wanted to live what I was recommending to clients within my practice," he said. "I don't like to have debt myself. I wanted to make sure my own finances are in order."
The couple started by cutting extraneous expenses. They scaled back from going out to eat a few times a week to not at all. They stopped going on vacations. But while they lived on a shoestring budget, it wasn't enough to move the needle the way Christenson desired. That's when he started to look into real estate.
Becoming a Landlord to Make Money
Christenson found a four-unit building on the east side of St. Paul, Minn. "It was in rough shape. It needed work, but I knew I could do it," he said. Unfortunately, his wife, Christine, was far from pleased. "She said she'd never live in it," he said.
Make Your Money Work for You
Fortunately for him, he had some time to fix it up. Christine had just left for a one-year dietician internship in Michigan, and he used that time to spring into action.
At the time of the purchase, his monthly mortgage payment for the building was $1200. Christenson rented out three of the units for $900 per month and moved into the fourth unit. His mortgage payment was covered by the rental income. He then used the remainder of the money to fund renovations on the unit where he lived.
Learning to Renovate a Rental Property
When he finished renovating his unit, he moved to an unfinished unit and started all over again. "I lived in three of the four units while we lived in the building. I did a lot of extra work to them," he said. "It was nice when I finished. My wife ended up liking the units."
Christenson grew up remodeling homes with his grandfather, and it's a skill that has served him well as an adult. "I did 80 percent of the work myself," he said. He hired contractors to complete the plumbing and electrical work and to install a new furnace. Everything else he either knew how to do or he researched on YouTube. "YouTube is an amazing resource for anyone who wants to learn to do something new," he said.
Make Your Money Work for You
As each unit was completed, Christenson raised the rent substantially — to $1,895. "The monthly income was nice and that helped repay our debt, but I knew there was a lot of equity in the building," he said. "There was $100,000 left in the property because of the work I'd done. We definitely got some sweat equity."
Selling the Rental Property
At the completion of her internship, Christine moved into one of the units with her husband, and they lived there for quite some time. "But we were married and starting our lives, and I knew she wanted something different than the four-unit building," he said. "Plus, we wanted to be closer to our families, who were on the west side of St. Paul."
So, the couple sold the property and netted a $120,000 gain. "It took three to four months to sell. We definitely benefited from an upswing in the housing market," Christenson said.
They then rolled a large portion of those earnings into Christine's student loan bill, paying off all but $15,000. "That was by design. It's a three percent interest rate, which is super low. Now we have more freedom to do more stuff that we wanted to do before. We're not worried about everything we spend," he added.
Make Your Money Work for You
Related: Is Real Estate Still a Good Investment?
How Life Has Changed for the Christenson Family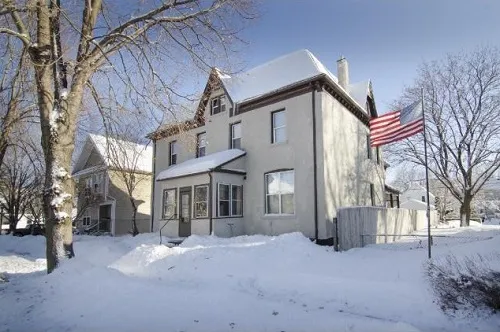 Today, Phillip and Christine have a lot more cash flow than they used to. They've paid off a good deal of Christine's student loan debt and their incomes have gone up. Phillip's business has taken off and Christine has landed steady work. Even so, they've chosen not to live the high life.
"We're trying to not increase our standard of living," said Phillip. "We're not going to travel around the world." They increased how often they go out to eat but still generally choose savings over luxury. "We're trying to get back on track with our IRAs and we're building up our cash reserve," he said. "We don't want to get back into a bad cash flow situation in the future."
This time around, they have a little extra motivation. Three months ago, the couple welcomed their first child into the world. Phillip and Christine want to make sure they can fund a happy life for their budding family.
Related: Best Savings Accounts for Your New Baby
Advice for Others in Debt
Even though he had great success with the four-unit property he bought, Christenson isn't sure the same strategy would work out today. "The market has gone up since then. The property I bought may not be available in today's market. Before you make a move to purchase anything, make sure the numbers make sense," he advised.
For those who do want to dip their toe in the real estate market, Christenson suggested the site BiggerPockets. "Within the site is a forum for real estate investors. Many are open and willing to share info," he said. "If you need help running the numbers or finding a contractor, just post on that forum and you'll get some good answers."
Even though he admits it's risky to purchase multi-unit rental properties, he admits he's not sure why more people don't do it. "Your mortgage is one of the biggest expenses you'll have in life. If you can get someone else to pay that, it makes life so much easier," he said.