How Dan Marino, Vince Young and Other Broke NFL Players Lost Their Fortunes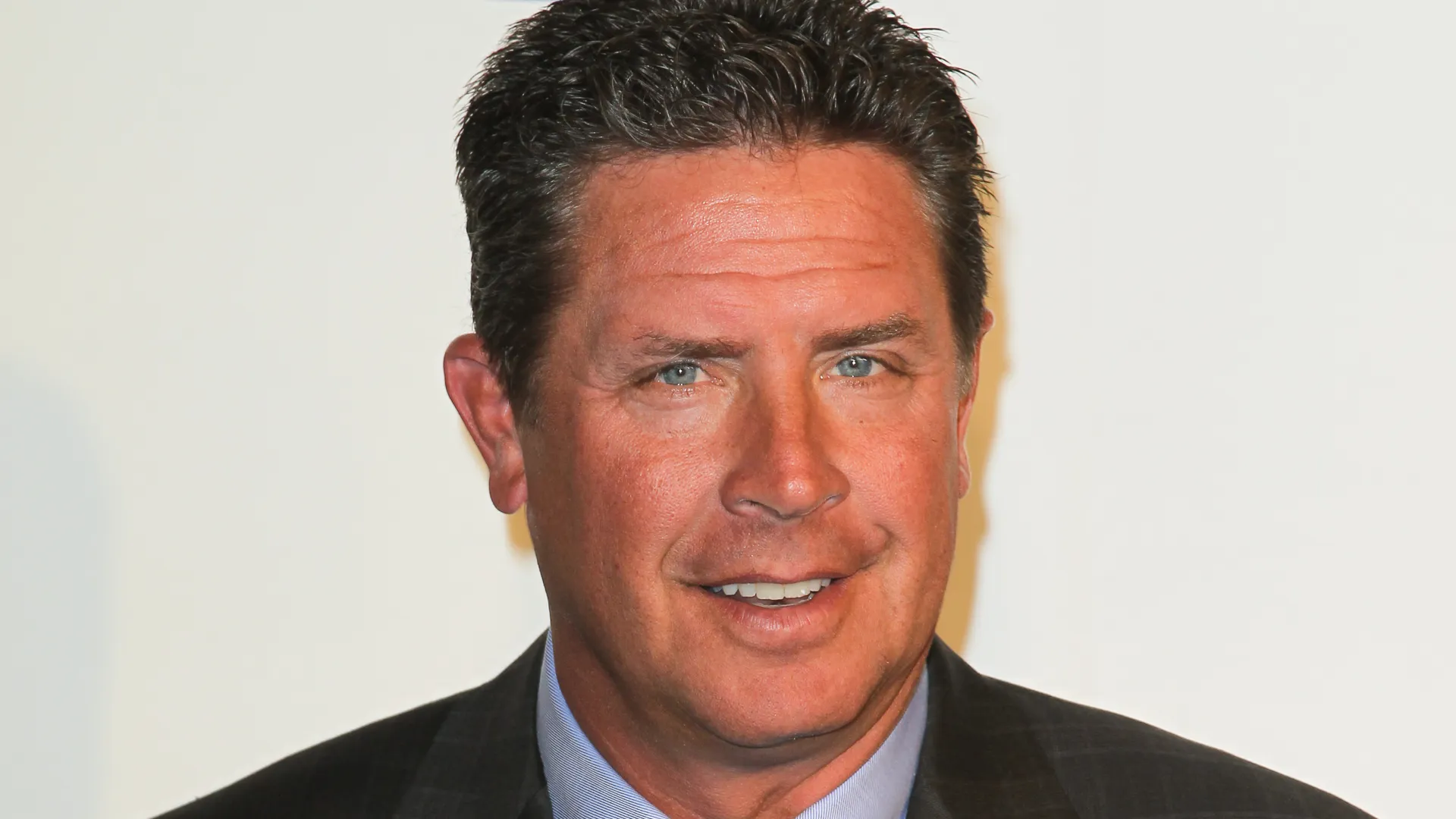 Highly paid celebrities who earn millions of dollars can still manage to lose their fortunes and accumulate massive amounts of debt. On the football field, there is no shortage of broke NFL players who started off wealthy but were unable to hold on to their fortunes.
According to an oft-cited Sports Illustrated report, nearly eight in 10 NFL players suffer from financial stress approximately two years after retirement. A paper from the National Bureau of Economic Research estimates that one in six former players are not just financially distressed, but actually file for bankruptcy.
A player's career length and money earned have no impact on who goes bankrupt and who doesn't, but four common themes are consistent throughout. Virtually all bankruptcies can be traced to one or more of the following: investing in bad business ventures, trusting unscrupulous money managers, paying for divorce and child support and spending recklessly due to peer pressure. Click through to see how these NFL players lost their fortunes. One thing's for sure: Some NFL players are good at managing their money, and some aren't.
1. Dan Marino
Money lost: At least $13.6 million
Dan Marino, the former Miami Dolphins star quarterback, suffered a major financial setback in 2012 after losing big in a major investment.
The nine-time Pro Bowl selection and former analyst with CBS's "The NFL Today" had accumulated millions of dollars over his career, but he lost a major portion of that money in one investment in a company called Digital Domain from which he purchased nearly 1.6 million shares.
The company was notable for producing the famous hologram of dead rapper Tupac Shakur at the Coachella Music and Art Festival. However, Digital Domain soon after filed for bankruptcy, taking Marino's stock with it.
According to reports, Marino's investment might have resulted in a loss of $14 million. Marino forgot this beginner investor tip: Always keep a diversified portfolio.
Make Your Money Work for You
2. Vince Young
Money lost: Most of his $25 million career earnings
After being drafted in the first round by the Tennessee Titans in 2006, Young's career ended after six undistinguished seasons.
He made headlines a few years ago for struggling financially, despite earning around $26 million in the NFL. In 2014, he declared bankruptcy after racking up as much as $10 million in debt with as little as $500,001 in assets.
Apparently, Young didn't suffer from one major investment gone wrong. Instead, he said his financial advisor misappropriated $5.5 million of his money. Other reports show Young took out a loan for $1.9 million that went into default.
However, there's good reason to believe that Young is at least partially at fault. He reportedly spent a shocking $5,000 per week at the Cheesecake Factory in his early years in the NFL. Young made a mistake: He didn't avoid these insane restaurant markups.
3. Luther Elliss
Money lost: At least $11 million
Luther Elliss spent his time as a defensive tackle for the Detroit Lions and Denver Broncos. The two-time Pro Bowler was known for his skills on the field, but not so much when it came to money management.
Ellis was reportedly paid nearly $11.6 million from 2000 to 2004 while in the NFL. But just a few years ago, the former lineman was relying on area churches and friends to pay his bills after suffering from financial collapse and filing for bankruptcy.
The reasons for his financial suffering fall into the categories of failed investments and debt. Specifically, he and his wife owed hundreds of thousands in mortgage debt and $37,500 in delinquent state and local taxes.
Make Your Money Work for You
4. Travis Henry
Money lost: At least $6.7 million
Travis Henry is a Pro Bowler who spent time with the Buffalo Bills, Tennessee Titans and Denver Broncos. He is also a player who struggled to manage his finances, especially when it came to paying child support.
Henry reportedly has nine children with nine different mothers — some of whom were born within months of each other. This alone could be a recipe for financial disaster. But it seems that Henry's child support disputes sent him to the poor house.
In 2009, he could not afford the estimated $170,000 a year he owed for his children and was ultimately jailed for falling $16,600 behind on support payments.
5. Clinton Portis
Money lost: Most of his $43.1 million career earnings
In 2004, then-22-year-old Clinton Portis signed what at the time was the biggest contract ever for a running back. With $17 million in bonuses included, the deal would pay him $50.5 million. By the time Portis retired in 2010, he still had the lion's share of that fortune as well as nearly 10,000 rushing yards and a place in the annals of history as one of the greatest running backs in Redskins — and NFL — history.
Then things went bad. According to Sports Illustrated, Portis was long known for lavish expenditures on homes, cars and a luxurious lifestyle. His downfall, as he told the magazine, was trusting a group of shady financial advisors and investors who, according to lawsuits filed by Portis, lied to him, defrauded him and pilfered his fortune. Portis admitted to stalking one of the men with the intention of killing him, but relented for the sake of his children. Portis's experience shows why it's so important to find a good financial advisor.
6. Warren Sapp
A Hall of Fame NFL career and a cushy, seven-year broadcasting gig with the NFL Network were not enough to protect Warren Sapp from declaring bankruptcy in 2012 and literally having his possessions auctioned off. What a heap of possessions they were. A $4.1 million, 15,000-square-foot home that sold for $2.1 million and a lion-skin rug were among the relics of the defensive great's excesses, which were sold to the highest bidder.
Sapp signed two $36 million contracts over the course of his career, but by the time he declared bankruptcy in 2012, he had $6.45 million in assets and was $6.7 million in debt, according to a report by the Sporting News. According to the Tampa Bay Times, Sapp had $826.04 in a checking account when he declared bankruptcy and $339.31 in a savings account. Among those laying claim to those funds and whatever else he had left were Sapp's ex-wife, four other women he fathered children with, a gaggle of friends who loaned him money, banks, lawyers and the IRS.
Make Your Money Work for You
7. Chris McAlister
Money lost: At least $45 million
After being drafted in the first round in 1999, Ravens cornerback Chris McAlister would go on to three Pro Bowls and a $55 million contract. He earned $39 million from that contract before being released, and $6 million the year before he signed it. Fast-forward to 2011. NBC Sports reported that McAlister was living with his parents, who were providing his "basic living expenses." Among McAlister's expenses was an $11,000 monthly child support payment that he pleaded with the courts to lower.
8. Bernie Kosar
Money lost: Unknown tens of millions
In 2009, former Browns great Bernie Kosar was physically broken and financially broke. He told the Pittsburgh Post-Gazette that year that he spent "eight figures" on un-repaid loans to teammates, the same on family and friends, and more paying for nearly 100 school scholarships. The star quarterback, who once threw 308 pass attempts without an interception, claims his father, who managed his finances, stole millions. Bernie Kosar once lost $15 million in a single bad financial transaction executed by his money managers and he suffered a host of failed business ventures, including a doomed real estate project and a closed steakhouse. A bad divorce and tax troubles didn't help matters, either. As Kosar proves, there are harsh realities of being a millionaire.
9. Lawrence Taylor
It's likely that no linebacker has ever been more feared than 10-time Pro Bowler Lawrence Taylor. His real-life financial prowess, however, did not match his on-field excellence. Notorious for hard drinking and hard partying, Taylor twice tested positive for cocaine and once claimed to have spent thousands of dollars per day on his drug habit, according to TIME. In 1998, the Giants great filed for bankruptcy to avoid foreclosure on his home, around the same time he entered rehab after being busted for drugs. He also started a business that failed and in 1997 pleaded guilty to filing a false tax return years earlier.
10. Terrell Owens
Money lost: Between $80 and $100 million
One of the greatest wide receivers ever to play the game, Terrell Owens amassed defensive-back enemies in every city he played in, as well as a fortune speculated to be worth as much as nine figures. And then he lost it all. In 2012, Owens announced on an episode of "Dr. Phil" that he was declaring bankruptcy.
During a sad, televised display, he attempted to explain to three of the four mothers of his four children why he abandoned them, abandoned his kids and stopped paying child support. He blamed the media for his status as a pariah who no team would touch. His $50,000 monthly child support payments were part of the reason he had to resort to playing part-time in an obscure indoor football league. It was a far fall for the man who retired with the second-most receiving yards in NFL history, the second-most touchdowns among receivers and more catches than all but five receivers.
Make Your Money Work for You
11. Dermontti Dawson
Money lost: At least $10 million
One of the NFL's greatest centers, Pittsburgh's Dermontti Dawson had the distinction of being the highest-paid offensive lineman in the storied franchise's history. A key offensive lineman is sometimes the highest-paid player on an NFL team. The seven-time Pro Bowl selection landed a contract that paid him $4.2 million a year, but it wasn't enough. In 2010, he filed for Chapter 7 bankruptcy, claiming assets just shy of $1.5 million and debts nearing $70 million. The 2008 recession was not kind to Dermontti's many shaky real estate investments. He also was on the receiving end of multiple lawsuits and racked up monstrous credit card debts.
12. Michael Vick
Money lost: $17.8 million
The fact that Michael Vick declared bankruptcy in 2008 wasn't so unusual. What was unusual was where he was when he did it — Leavenworth federal prison, mopping floors for 12 cents an hour. Notorious for his role in an illegal and brutal dogfighting operation, Vick became one of the few success stories in the long, sordid history of NFL stars going broke and running afoul of the law.
Vick served his time, made amends as best he could and returned to the sport for another successful run, first with the Eagles and then with the Jets and Steelers. By 2014, after years of sticking to a budget of $300,000 a year, Vick paid nearly 85 percent of the 17.8 million he owed. He was celebrated for choosing to file Chapter 11 instead of Chapter 7 bankruptcy so he could pay the whole debt instead of seeking loan forgiveness and paying pennies on the dollar.
More on Sports:

BEFORE YOU GO
See Today's Best
Banking Offers