22 Financial Planning Experts on the Most Important Retirement Planning Advice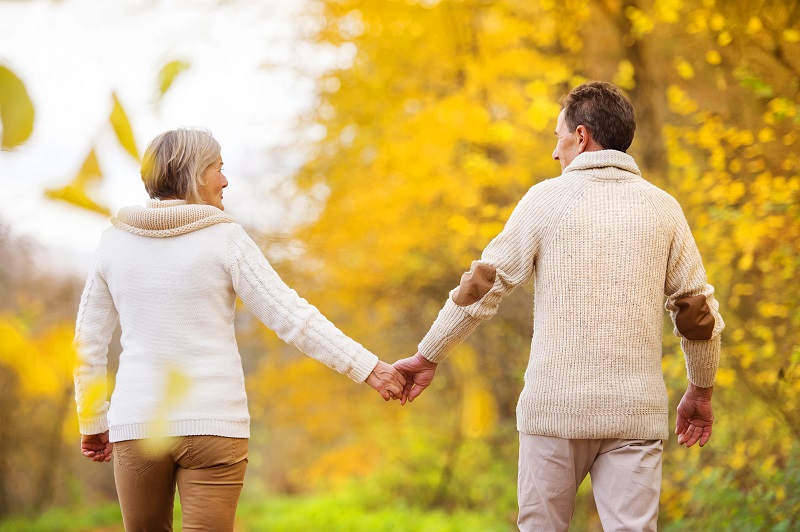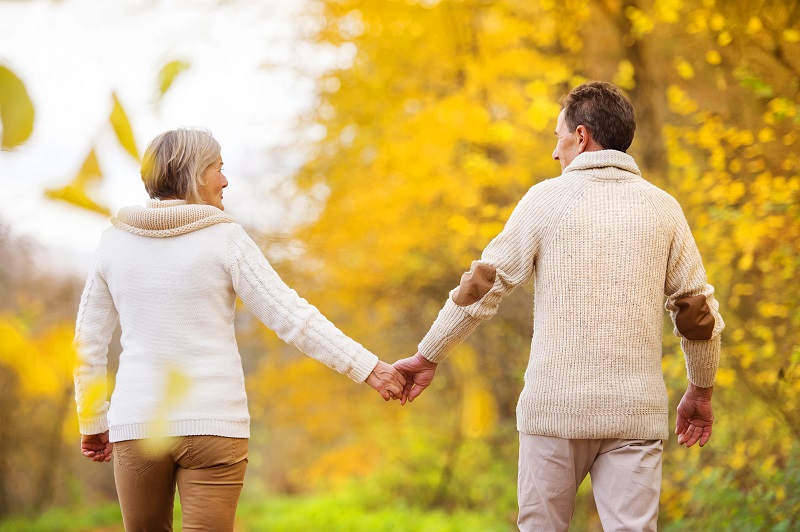 Saving and planning for retirement is a major financial challenge. Even if you have decades to go before retirement, building a retirement fund — or even starting one — can be a daunting task, especially with everyday life expenses getting in the way. But without a proper plan or approach to building savings, you might not retire on time.
Read: How to Retire With at Least $1,000,000
To get you started on your retirement planning journey, GOBankingRates polled 22 financial experts in the field, asking them, "What's the first thing you should do when planning for retirement?"
22 Expert Tips on How to Plan for Retirement
1. Seek Out a Fee-Based Financial Planner
Ric Edelman, chairman and CEO of Edelman Financial Services, LLC, emphasized the importance of working with professionals in the field of financial planning: "Get a financial plan from a fee-based, independent, objective financial planner." Why work with a fee-based financial planner? A fee-only financial planner has fewer inherent conflicts of interest as they do not accept fees or compensation for product sales, according to Forbes.
2. Research Your Retirement Options
"Understand what retirement savings vehicles are available to you by doing your research," said Dara Luber, senior manager of retirement at TD Ameritrade. "Does your employer offer a 401k plan with matching contributions or is an individual retirement account (IRA) right for you? Take time to decide which option will help best meet your long-term goals."
For the self-employed, Luber suggested looking into a SIMPLE or SEP IRA to build retirement savings. Once you find an account that suits you, look to automate your retirement savings to keep yourself on track for savings goals.
3. Talk Out Retirement Goals
Julie Lambert, Charles Schwab branch manager in Plano, Texas, said the first step to retirement planning is laying out your financial goals and finding realistic ways to reach them:
"We have a lot of wealth planning discussions with clients, and whether discussing retirement or financial planning in general, the process can initially seem complicated and overwhelming. But one of the things we try to do with clients is cut through the complexity and get them engaged in the process by laying out their individual financial goals and discussing how to reach them. Once clients have a comprehensive financial plan, they're more confident, more likely to stick to it, and more likely to reach their goals."
Saving for retirement is by far one of the top savings goals for clients, said Lambert. To help get you started on retirement planning, you can use a retirement calculator. This type of tool can help you determine approximately how much money you'll need to comfortably retire.
4. Take Inventory of Your Assets
John Cuti, vice president and senior branch manager at Fidelity, suggested getting information on your assets together, to ensure you know your retirement options and where your savings currently stand.
"Take inventory of all your assets. It's not uncommon for people to have multiple types of retirement accounts residing in different places; for example, 401(k) money left with a previous employer, or IRAs and savings accounts held at different institutions. Make a list of all accounts, current balances, and the institutions where the assets are held. And don't forget Social Security.
"The SSA can help you estimate what your benefit might be based on the age you plan to retire. Taking inventory of all sources of income you might be tapping into is the first step to gaining a holistic view of your financial possibilities for retirement."
5. Project Your Future Needs
Jerry Linebaugh, founder and CEO of JLine Financial, recommended envisioning your desired lifestyle in retirement, since having a clear goal of what your needs will be will determine how much money you should have saved up in your retirement fund.
"First thing is to decide at what age you see yourself retiring and to figure out what monthly income you will actually need to live when retiring at that age. You will want to ask yourself questions like, if you want to live at this current lifestyle you live now, or some reduced lifestyle? If your home will be paid off? What other debt might you have or not have at that point?"
Depending on the answers you find, Linebaugh said, you might be able to establish a lifestyle that thrives on just 80 percent of your present income. By living below your present means, you can better pad your retirement while you're enjoying it. She recommended speaking with professionals in income planning — not just investing. "[They] can help you ask all of the right questions," she said.
6. Be Realistic in Retirement Planning
Christopher Van Slyke, CFP and partner at WorthPointe Wealth Management said to stay objective when mapping out your retirement. "Step back and develop a real plan and vision for the final one-third of your life," he said. He also recommended hiring a fee-only certified financial planner with at least 10 years' experience in the field.
7. Map Out These Three Retirement Goals
Write down your retirement plans to set them in motion, recommended Walter Updegrave, editor at Real Deal Retirement: "You'll dramatically increase your chances of achieving a secure retirement if you start with a written plan. The act of putting your thoughts in writing will force you to better focus on what you need to do to prepare for retirement and make it more likely you'll follow through."
Updegrave noted that research shows people with written retirement plans save far more than those who don't. But don't think you need a retirement plan mapping out every little expense. Updegrave recommended specifying at least three things:
Your savings target
Your preferred retirement investment options
Your retirement savings goal
He recommended a savings target between 10 percent and 15 percent of your salary. As to investment options, consider "a mix of broadly diversified low-cost stock and bond funds (or ETFs) based on your age and risk tolerance," he said. One retirement goal he recommended was "accumulating a nest egg large enough to generate income that, combined with Social Security, will replace 80 percent or so of your pre-retirement income."
8. Calculate the Cost of Your Lifestyle
Bob Klosterman, CFP, CFWA and CEO/CIO at White Oaks Investment emphasized honing in on the rate at which you'll spend money in retirement. This can help you avoid the risk of running out of funds prematurely.
"Knowing your realistic 'burn rate' or the amount you need to support your lifestyle today is absolutely critical. In my experience, too many have unrealistic expectations that fall short of the dollar amount of annual living expenses that they truly will need. They try to eliminate 'one-time expenses' without recognizing that most often we have serial one-time expenses. Those expenditures still need to be considered in targeting a retirement goal."
9. Discover Your Life Purpose
Kenyon L. Lederer, CFP, ChFC, CFS and president of Pinnacle Asset Management, recommended thinking about how you plan to spend your retirement years. More importantly, how you will find and stick to your life purpose.
"The first thing anyone should do when planning for retirement is getting the right perspective on what retirement is. While having the financial resources to maintain your standard of living is very important, equally important is having interests that you enjoy that you can focus on in retirement that will not drain your financial resources, will give your life purpose, and will provide you with a sense of accomplishment. Retirement isn't the end — it's the beginning of the next phase of life."
10. Start Retirement Savings Now — Not Later
Michael P. Miller, CFP with Miller Premier Investment Planning, said it's never too early to begin planning for retirement — and it's better to start now rather than later. "Don't procrastinate," he said, "and grab hold of the power of compound interest."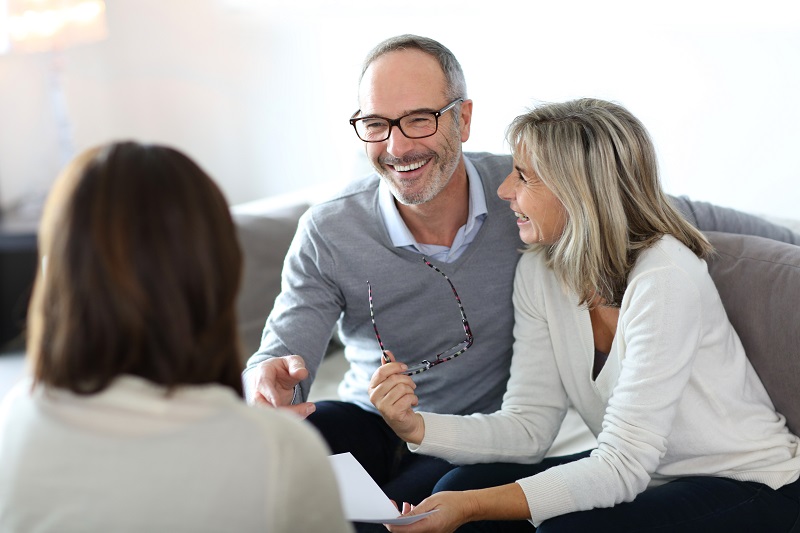 11. Map Out Your Finances From Assets to Liabilities
Brian Evans, CPA/PFS with Madrona Financial Services said a retirement plan should map out every facet of your finances, from cash flow to expenses, and more. "If you can't walk to your filing cabinet and pull out your written retirement plan, you may not be ready to retire," he said. "Your plan should project cash flow and expenses for life, and also address your own specific growth of assets, risk of investments, liquidity, inflation, income taxes, cash flow, security and legacy desires."
12. Avoid Cookie-Cutter Retirement Lifestyle Plans
J. Harold Williams, CPA/PFS, CFP, president and CEO of Linscomb and Williams, recommended establishing a concrete vision of your retirement lifestyle:
"Draw a realistic visual image of what you want a retirement lifestyle to actually look like for you. Don't just accept some conventional 'media' view. And talk to your spouse to be sure your view is not radically different from theirs."
13. Evaluate Your Current Finances
According to Martin A. Federici, Jr., AAMS and CEO of MF Advisers, Inc., your present financial situation is a good indicator of how you should pursue your retirement planning. "Assess your current financial situation — you need to know where you are financially to help you plan towards your ideal retirement scenario," he said.
14. Give Retirement a Test Drive
Like any major venture, rehearsing retirement is important before trying it out for real, said Jeffrey C. Lewis, CFP, ChFC, CLU with Planning Financial Futures.
"Get a handle on your household budget. Include all fixed and normal discretionary purchases. Include a slush fund for the unexpected expenses. Then, see if you can live on the money you expect to have after you stop working. Practice your retirement before you get to the real thing. This way, you can make informed decisions and course correct while you still have time."
Related: 5 Ways to Test Your Retirement Readiness
15. Create the Blueprint of a Financial Structure for Goals
Roger Patterson, CIMA, ChFC, and president and founder of The Advisory Group in San Francisco, said that clear-cut retirement goals can't be met unless they're identified in advance.
"Work with your advisor to define and quantify your qualitative and quantitative goals," he said. "The chances of achieving your objectives are much greater when they are clear, thereby becoming the basis for a blueprint of a financial structure to support and achieve the goals."
16. Calculate Today's — and Tomorrow's — Monthly Expenses
Dustin Tondre, CFP with TL Private Wealth, said it's important you get a grasp on your monthly expenses, both for today and in the future:
"The first thing that should be done in retirement planning is to truly understand your current and expected monthly expenses during retirement. Having a handle on expenses will help significantly decrease the greatest threat to retirement — outliving retirement assets."
17. Consider Your Legacy
Retirement isn't all about finances — it's a time to reflect on the role you play in others' lives, noted Laurie Wieder, PPCTM and VP of the Qualified Plans division at Alexandria Capital. "Consider faith, family, friends, fulfillment," she said. "What do you enjoy doing here on Earth and what do want to leave behind — how do you want to be remembered? Then, live, work, play, worship and save to achieve your goals."
18. Weigh Your Retirement Lifestyle Vs. Guaranteed Income
John Frisch, CPA, PFS, CFP and AIF president of the Qualified Plans division at Alexandria Capital, recommended weighing your desired retirement lifestyle against your guaranteed income, like pensions and social security.
"The first thing you should do when planning for retirement is to envision how you plan to spend your retirement. Will you travel, pick up a hobby or relocate? Create a thoughtful budget for your retirement, and identify any gap between your desired level of spending, and your guaranteed pensions and social security income, which must be closed by withdrawals from your retirement savings accounts."
Read: 17 Financial Planning Tips for Retirement
19. Craft a Comprehensive Plan With a CFP
Eric Mancini, CFP and director of investment research at Traphagen Financial Group, emphasized that you should find a certified financial planner you are comfortable with and that empathizes with your retirement goals.
"Interview several fee-only independent CFPs — preferably CFPs with strong tax knowledge or who directly partner with a CPA — and hire one you feel comfortable with. With the CFP, work in gathering all your financial and estate information, and complete a comprehensive financial/estate plan with the advisor."
20. Test the Viability of Retirement Goals and Strategies
Examine every single retirement goal you might have, not just the major ones, said Linda Ward, head of Retirement & Planning Solutions at Chase. She recommended putting your retirement goals to the test:
"Take each goal and work with a financial advisor who will work with you to test your goals under different scenarios to determine the probability that you will be successful in reaching those goals."
21. Attack Retirement From Multiple Angles
The right financial advisor can help you develop a multi-faceted approach to investing and saving money for retirement, said Maria Bruno, senior investment analyst in Vanguard's Investment Strategy Group.
"The first step in planning your retirement is identifying how much you're able to save and what type of account you'll be saving your money in. Vanguard suggests that investors save between 12 percent to 15 percent of their income, including any company match. If this target seems overwhelming, consider first investing in your company's 401k plan, at least to the company match, and set up an automatic annual increase."
By annually increasing how much you contribute to your 401k, you can grow more disciplined with building retirement savings. If you're already contributing enough to get your company match, an IRA might be your next best bet. "In particular, Roth IRAs allow you to save money that won't be subject to income taxes in retirement, and offer flexibility outside your company plan," said Bruno.
22. Determine Retirement Income Needs
Calculating how much income you'll need in retirement should also include knowing where to source it, said Jack Waymire, founder of Paladin Registry. "Estimate the amount of income you will need to maintain your standard of living for the rest of your life." Then, he said, determine where that money will come from, such as from your savings, retirement plan or social security.