5 Places to Retire That Are Just Like North Carolina but Way Cheaper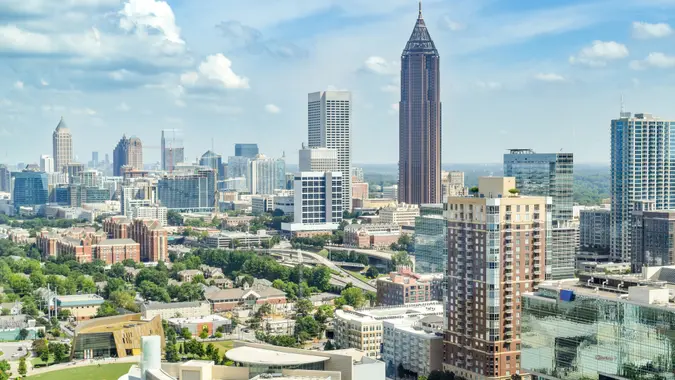 Nate Hovee / Getty Images/iStockphoto
North Carolina has long captivated retirees with its mix of beautiful coastlines, quaint mountain towns, and a moderate climate.
However, with rising costs in popular areas, retirees might be on the hunt for alternatives that encapsulate the charm of North Carolina without denting their retirement savings. Here are five places to consider:
1. Tennessee: Scenic Mountains & Lush Valleys
Sharing the Appalachian range with North Carolina, Tennessee offers stunning mountain views reminiscent of the Tar Heel State. Cities like Chattanooga and Knoxville are surrounded by natural beauty, offer a lower cost of living, and provide a rich cultural scene. Plus, Tennessee's absence of state income tax is an added financial benefit.
2. Virginia: Historical Charm & Coastal Beauty
Often compared to North Carolina for its natural allure, Virginia offers retirees a blend of historical cities, coastal towns, and mountain retreats. The Shenandoah Valley, in particular, mirrors the Blue Ridge Mountains of North Carolina. Cities like Roanoke and Lynchburg offer affordability coupled with Southern charm.
3. Georgia: Southern Hospitality & Coastal Retreats
Georgia's coastal towns, like Savannah and St. Simons Island, are reminiscent of North Carolina's seaside spots. Beyond the coast, the northern region of Georgia presents the picturesque Blue Ridge Mountains. Overall, the Peach State provides a more affordable living cost while maintaining the warmth and charm familiar to North Carolinians.
4. Arkansas: The Hidden Gem of the South
Often overlooked, Arkansas boasts an array of beautiful landscapes, from the Ozark Mountains to serene lakes. Hot Springs, with its historical bathhouses and natural beauty, provides retirees a unique and affordable retirement spot. The state's cost of living is one of the lowest in the U.S., making it a financially savvy option.
Are You Retirement Ready?
5. Alabama: Gulf Coastlines & Rolling Hills
Alabama is not just about southern charm; it's also about affordability. The state offers a mix of Gulf coastlines, reminiscent of North Carolina's beaches, and rolling hills in the northern regions. Towns like Fairhope provide coastal living without the high price tag, while areas like the Shoals offer a blend of music, art, and nature.
Finding a retirement haven that captures the essence of North Carolina doesn't mean you have to compromise on cost. These five states offer a blend of nature, culture, and affordability that could make your golden years both memorable and financially comfortable.
Editor's note: This article was produced via automated technology and then fine-tuned and verified for accuracy by a member of GOBankingRates' editorial team.
More From GOBankingRates