10 Best Cities To Retire on $3,500 a Month

5 min Read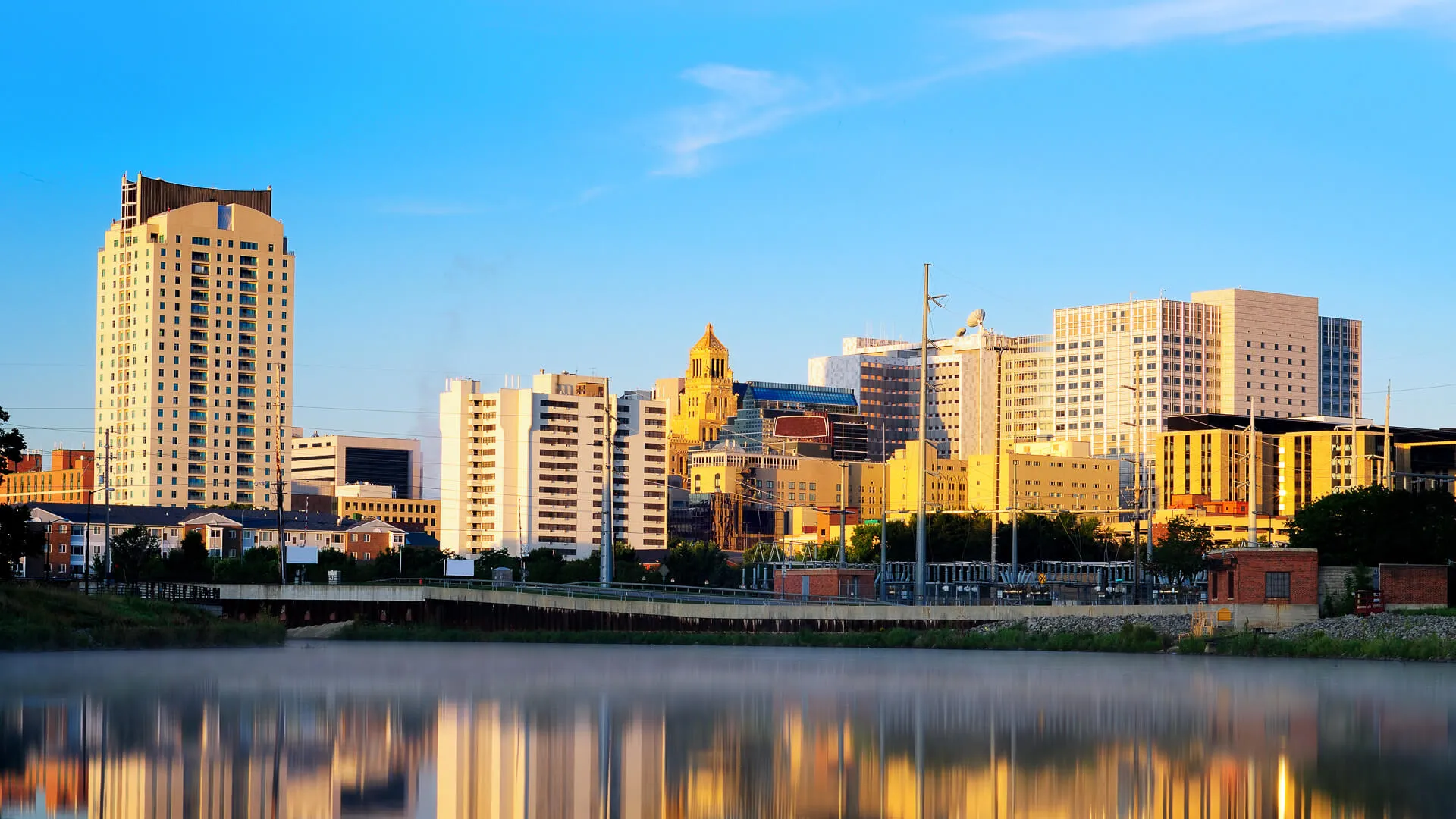 10. Richfield, Minnesota
Monthly expenditures: $1,889
Livability: 79
The city of Richfield borders the Mississippi River and the Minnesota River. Its average rent stands at $791 for a one-bedroom apartment, and its grocery bill average is $353. People looking to retire in this city can enjoy the lowest monthly healthcare costs on the list, at an average of $436 per month, and monthly utilities costing about $309.
9. Mishawaka, Indiana
Monthly expenditures: $1,886
Livability: 81
Mishawaka offers an average monthly rent of $837 for a one-bedroom apartment and an incredible livability index score of 81. This city on the St. Joseph River features the lowest monthly grocery costs on this list, at $321, and a great monthly utility average of $289. However, this city may not be great for retirees looking for a vibrant retirement community as only 15.3% of the city is over 65.
8. Willoughby Hills, Ohio
Monthly expenditures: $1,833
Livability:

77
Willoughby Hills features average rent at $731 per month and falls in the middle as far as rent prices go on this list. The city is great for social butterflies, as 18% of Willoughby Hills is over 65. The monthly average cost of groceries in the city is $344, and healthcare is $465 per month.
7. St. Peters, Missouri
Monthly expenditures: $1,923
Livability: 89
St. Peters offers an average one-bedroom rent of $772 and the most expensive monthly expenditures on this list. While the city may not have the cheapest rent, it is located in one of the fastest-growing counties in the U.S., and Money Magazine awarded St. Peters the No. 13 spot on its list of the 50 best places to live in America. The city's monthly grocery bill amounts to $347, and average healthcare costs are $508 per month.
6. Loveland, Colorado
Monthly expenditures: $1,887
Livability: 83
Loveland falls at No. 6 on this list, despite the highest monthly healthcare cost out of these cities, at $536, and relatively high grocery bills, at $349. While the city may not be the best for those looking for cheap healthcare, the city offers a one-bedroom rent average of $712 and a livability index number of 83.
5. Parma Heights, Ohio
Monthly expenditures: $1,710
Livability: 76
Parma Heights is a great city to settle in for social adults as 20% of the population is over 65. The city also offers the cheapest average rent on this list, at $616 for a one-bedroom apartment, and a fairly low average grocery bill of $339. With healthcare costing an average of $458, this city is a top contender for retirees.
4. Plymouth, Michigan
Monthly expenditures: $1,917
Livability: 92
Plymouth showcases a high livability index of 92 and monthly rent at an average of $794 for a one-bedroom. Although the city has a lower population of adults over 65, at 15.8%, and the most expensive grocery average on this list, at $356, affordable housing and high livability place Plymouth in the No. 4 spot.
3. Metairie, Louisiana
Monthly expenditures: $1,751
Livability: 82
Metairie takes third place on this list, with one-bedroom rent averaging $665. With 20% of this city's population over 65, it is a great option for people looking for a place to retire. This suburb outside of New Orleans offers a monthly grocery average of $346 and monthly healthcare costs at $468.
2. North Royalton, Ohio
Monthly expenditures: $1,790
Livability: 88
North Royalton, a suburb of Cleveland, is No. 2 on this list thanks to relatively low rent ($681) and healthcare costs ($458), plus a good livability score. About 19% of the city's residents are over 65. This suburb has a relatively expensive grocery cost — $353 per month — and healthcare averages $458.
1. Farmington, Michigan
Monthly expenditures: $1,848
Livability: 94
Farmington takes first place as the best city to retire on a monthly budget of $3,500 or less. This upscale suburb of Detroit offers one-bedroom apartment rent for an average of $738 per month and monthly groceries at $344. This city is an amazing option for those looking for a place to retire as it offers the highest livability on this list, and 17.2% of the residents are 65 or older.
Methodology: For this study, GOBankingRates found the best cities to retire on a budget of $3,500 or less. GOBankingRates used ApartmentList April 2022 data to find every city in the U.S. that has an (1) average 2022 monthly rent of $1,050 or less (30% of gross monthly income) for a one-bedroom apartment. GOBankingRates then used Sperling's Best to find the cost of living index for every city on the list, looking at (2) grocery, (3) utilities and (4) healthcare index scores. Next, GOBankingRates used data from the Bureau of Labor Statistics' 2020 Consumer Expenditure Survey to find the annual expenditure amount for both grocery ("food at home") and healthcare costs for people aged 65 and older in order to find how much a person 65 and over would spend on groceries and healthcare in each city on a monthly basis. GOBankingRates then added monthly housing, grocery and healthcare costs together to find where a person 65 and older could survive on $3,500 or less. In order for a city to be qualified for the study, it had to have a livability score of 65 or higher as sourced from AreaVibes and its population had to be 10% or more over the age of 65, according to the Census Bureau's 2020 American Community Survey. For final rankings, all qualified cities were ranked by (5) total monthly expenditures, (6) percent of population over 65 and (7) livability, with the lowest score being best. Factor (7) was weighted 1.5x. All data was collected on and up to date as of June 13, 2022.
More From GOBankingRates
About the Author