Best Expert Money Advice for Retirees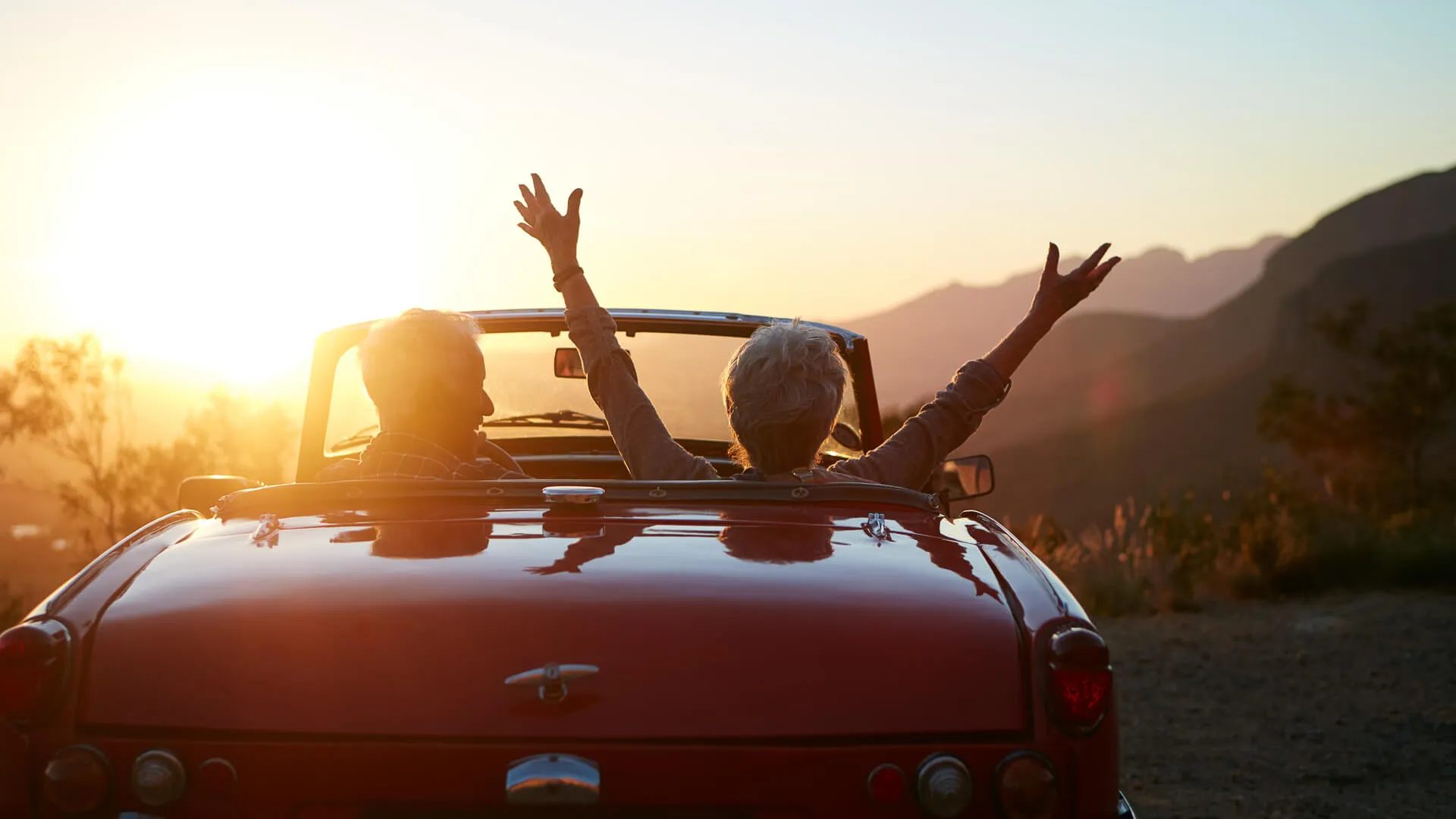 Retirees need to be extra strategic about their spending and saving, withdrawal strategy and investments as they are no longer earning a living from a 9-to-5 job. Because this financial phase of life is so unique, blanket money advice and rules of thumb are not very helpful.
To help retirees better navigate their golden years, GOBankingRates has gathered advice from some of the best money experts out there. Here's what they say retirees should be doing to thrive financially.
Last updated: Oct. 1, 2021
Delay Collecting Social Security Until Age 70
If you're retired and haven't started collecting your Social Security, try to hold out until you are 70, said "So Money" podcast host Farnoosh Torabi.
"Delay Social Security payments until 70 when you'll receive the maximum benefit," she wrote on her blog. "If you can wait until then, your monthly Social Security benefit will be 76% greater than had you started collecting it at age 62. Instead, if you need to, tap your IRA or 401(k) instead of Social Security…until age 70."
Read: 
Stop Giving Money To Your Kids (and Grandkids)
Since you're likely now living on a fixed income, it's time to cut your grown children off, Torabi wrote on her blog.
"Don't become the bank of Mom and Dad," she said. "Your kids are grown but they may start coming to you to help with the down payment on their new house or whatever else they need. 1) You don't want to enable your kids to think you'll always be there to bail them out and 2) Don't compromise your savings and let your emotions of being a parent cloud your financial judgment. If you can't afford it — say so!"
See: 
Are You Retirement Ready?
Break the 4% Rule
The 4% Rule is a retirement rule of thumb that states that you can withdraw 4% of your portfolio each year in retirement for a comfortable life. According to Investopedia, it was created using historical data on stock and bond returns over a 50-year period. However, not all financial experts agree with this rule. One prominent dissenter is J. L. Collins, author of "The Simple Path to Wealth."
"I think it is nuts to just set up a 4% withdrawal schedule and let it run regardless of what happens in the real world," he wrote on his blog. "If markets plunge and cut my portfolio in half, you can bet I'll be adjusting my spending. If I was working and got a 50% salary cut I would, of course, do the same. (…) True financial security, and enjoying the full potential of your wealth, can only be found in this flexibility. As the winds change, so will my withdrawals. I suggest the same for you."
Helpful:  
Separate Your Needs and Wants Into Different Buckets
"Traditional retirement planning lumps money for both needs and wants into the same bucket. But that might be a mistake," Paula Pant, founder of the "Afford Anything" blog and podcast, wrote on her site. "Think about it. Why would you combine these two buckets together, when one is critical and one is discretionary?"
"Try this instead: Earmark some of your investments (or other income) to cover your basic needs," she continued. "Keep these investments (relatively) conservative. Then earmark another section of your investments (or other income) to cover your wants. Take more risks with this, if you choose."
Find Out: 
Keep Some Risk in Your Portfolio
Traditional retirement advice dictates that retirees should have more bonds than stocks in their portfolios to mitigate risk. Suze Orman, author of "Women & Money," said that this advice may no longer hold true, and that retirees should still have a healthy allocation of stocks.
"You're retired," Orman told Money.com. "Your portfolio isn't."
Keep Reading: 
Are You Retirement Ready?
Invest In Assets That Hedge Against Inflation
"As more and more boomers reach retirement, there will increasingly be two kinds of people: the poor and the rich," "Rich Dad, Poor Dad" author Robert T. Kiyosaki wrote on his website. "Very simply, those who understand the importance of investing for cash flow in assets that hedge against inflation will prosper."
Kiyosaki lives by this advice himself.
"I invest in assets that cash flow like real estate, oil wells, business and more," he wrote. "Each month, cash pours into our accounts from these investments, covering our expenses."
Do These: 
Consider Working Part Time
Consider an "unretirement," said author Chris Farrell.
"Continuing to earn a paycheck in the traditional retirement years — even a slim one — offers a number of financial advantages," he told Workforce.com. "For most of us, what we can make at work — including part-time work, contract work and temp jobs — dwarfs whatever we might earn from our retirement savings. Continuing to earn an income lets us defer tapping into our tax-sheltered retirement savings. Our money compounds longer."
Create a Will
Creating a will may be an unpleasant process, but it's necessary to set up one in this phase of life if you haven't already, said David Bach, author of "The Automatic Millionaire" and "Smart Women Finish Rich."
"When you don't have a will, you're letting the government decide where your life's work, wealth and stuff goes," he wrote on FinishRich.com. "Why would you do that? Don't be among the 60% of people that don't have a will in place. Please, for your loved ones, get a will done."
Be Wary of Scammers
In a Los Angeles Times report, columnist David Lazarus dug into the prevalence of financial scams that target seniors. These can involve fraudulent mail, phone calls or e-mails where someone will claim to be someone they are not in order to obtain an elderly person's personal information. Lazarus said to be especially wary of phone calls.
"Be especially careful in responding by phone to a fast-money offer," he wrote. "Just as important, report any losses to authorities."