10 Common Retirement Mistakes People Make Once They Turn 50

9 min Read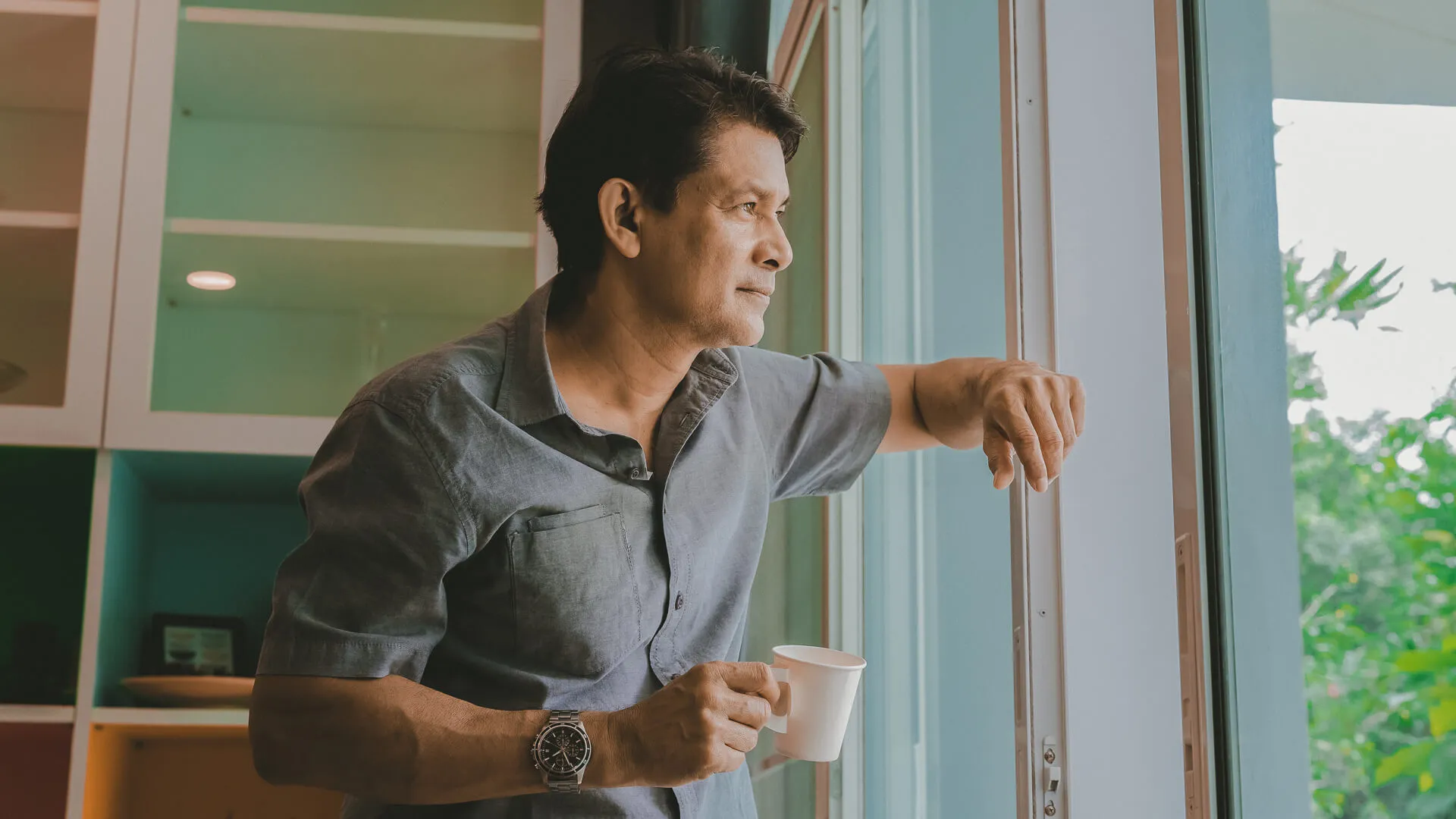 Getting Too Conservative With Investments
As you approach retirement, it's only natural to think about dialing down the risk on your investments a bit. After all, once you're retired, you can't afford to lose a significant amount of your savings, as you won't be earning as much — or anything at all — to replace your nest egg. Yet, getting too conservative with your investments can cause its own problems. At age 50, you might have 40 or more years of life left. Switching your entire portfolio from growth stocks to CDs and savings accounts could cripple your retirement savings plan, as you'll be left with a negative total return. How's that possible? If you earn 0.50% on a CD or high-yield savings account and inflation is 3% per year — which is lower than current readings — your real return is a negative 2.5%, and that's without factoring in any taxes. Striking a careful blend between growth and income/preservation of capital is an important conversation you should be having with your financial advisor.
Check Out: Surprising Data Reveals The Top 25 Tax-Friendly States To Retire
Are You Retirement Ready?
Underestimating Retirement Expenses
Many online retirement "advisors" will suggest that your retirement expenses will run about 70% of what you spent during your working life. However, there's no one-size-fits-all approach to determining retirement expenses. It's entirely possible that your retirement expenses will be the same or even higher as when you are working. This is particularly true if you are a renter instead of a homeowner with a paid-off mortgage. Your medical costs will likely increase, and if you're viewing retirement as a time to travel and do more "fun" things, your entertainment expenses may skyrocket. As everyone's retirement situation is unique, you should take the time as you turn 50 to sketch out a realistic vision of how you plan to live your retirement.
Learn: States Where Your Retirement Will Cost Less Than $45,000 a Year
Not Taking Advantage of Catch-Up Contributions
One of the huge benefits offered by the IRS to the 50-and-over crowd is the increased contribution limit for retirement plans. If you have an IRA, you can put an additional $1,000 per year into your account. If you contribute to a 401(k) plan, you've hit the jackpot: The IRS allows catch-up contributions of an additional $6,500 per year for those ages 50 and older. If you maximize your catch-up contributions until you turn 65, that's a whopping $97,500 extra you can put into your 401(k) plan, on top of the $292,500 you can add if you put in the maximum amount of regular contributions every year. That means between ages 50 and 65 you can contribute $390,000 to your 401(k) plan, if limits remain at current levels. That's a huge boost to your already-existing account value, and it doesn't even account for the growth you may experience over those 15 years.
Discover: 27 Best Strategies To Get the Most Out of Your 401(k)
Failing To Update Estate Documents
If you've drafted estate planning documents, such as a will or a trust, you're ahead of the game. By some estimates, 50% to 60% of Americans don't even have a will. However, if you're like most Americans who do have a will or a trust, you likely haven't updated it in some time. As you're headed toward retirement, it's a good idea to sit down with your attorney or financial advisor and update the key components of your estate planning documents. If you've gotten a divorce, moved to a new state or have experienced a significant change in your financial situation, you'll likely need to make some changes. You should also verify that all of your beneficiary designations are still valid.
Not Planning a Social Security Strategy
Many Americans think that Social Security is a savings account that automatically pays out to them once they retire. The truth is that you have to actively claim your Social Security benefits, and deciding when to take them can have a significant impact on the amount of your lifelong payouts. Although Social Security retirement benefits can be taken as early as age 62, "full retirement age" for most Americans is age 67. You can also choose to delay benefits until age 70. Why would you want to defer payouts? Because the amount you receive rises by about 8% annually until age 70 — and that increased payout amount is permanent. Since this is such a significant financial decision, be sure to discuss it with a financial advisor.
See: When Social Security Runs Out: What the Program Will Look Like in 2035
Are You Retirement Ready?
Retiring Too Early
Once you turn 50, you might be thinking about how you can retire as soon as possible, especially if you're in a job you don't particularly like. Yet, retiring too early can cause long-term financial damage to your retirement plan. Every year you retire early is not only one more year that you need to draw income, it's also one more year that you aren't compounding the return on your investments. This combination of factors could mean that your nest egg will last years shorter than you originally anticipated.
Having High-Interest Credit Card Debt
Having high-interest credit card debt is bad at any time, but it's an absolute killer if you're in retirement. Credit cards can carry interest rates of 20% or more. Not only will you have to divert your cash flow to pay off your original debt, but at 24%, your debt will double in just about three short years. If you're living on a limited income in retirement, there's just no place to deal with this type of debt. When you turn 50, you still have a decent runway before you retire, so take advantage of that time to knock out your debt.
Get Started: 25 Ways To Save Yourself From Your Debt Disaster
Stopping or Reducing Retirement Plan Contributions
As you approach retirement, it can be tempting to slow or even stop your contributions to your 401(k) or IRA accounts. Some pre-retirees have the thought process that they'll be withdrawing that money in a few years anyway, so why not just save it in a bank account rather than worry about investing it in a retirement plan. But the truth is that stopping those contributions early can make a huge difference in how much you end up with in retirement. Over 10 years, the amount you can earn in a tax-deferred retirement account vs. a taxable high-yield savings account can amount to tens of thousands of dollars, depending on the size of your account. For example, $100,000 invested at 7% in a balanced portfolio will more than double over 10 years, to about $200,996. That money placed into a high-yield savings account earning 0.50% will reach just $105,126 after 10 years.
Find Out: How Much Do I Need To Retire?
Are You Retirement Ready?
Not Paying Attention to Your Retirement Strategy
Many Americans live paycheck to paycheck, which makes saving for retirement difficult. Others simply assume that their monthly 401(k) plan contributions will be enough to get them by in retirement, or even worse, that Social Security will cover all of their retirement expenses. Even if you think you don't have a lot to save for retirement, crafting a plan is the best way to get through your golden years smoothly. By taking the time to analyze exactly how much you earn and spend, for example, you might find that you can contribute an extra $100 or $200 to your retirement plan every month. This might not seem like a lot, but at age 50, you might have 15 or more years still left before you retire, giving you ample time to boost your retirement contributions. Even if you have limited income or savings, devising a retirement planning strategy, even at age 50, is a far better way to go than simply burying your head in the sand and hoping for the best.
Advice: Suze Orman, Warren Buffett and Other Money Experts Weigh In on How To Best Set Yourself Up for Retirement
Leaving a Job Before You're Vested
If you contribute to a 401(k) plan, you're always entitled to your own contributions and earnings. However, most employers also make 401(k) contributions on behalf of employees, whether through a matching program or some type of profit-sharing arrangement. These employer contributions are typically assigned a vesting schedule, which means employees are not entitled to them until a certain number of years has passed. For example, with five-year cliff vesting, employer contributions don't belong to employees for a full five years. If you're considering switching jobs, check the vesting schedule on your retirement plan before you jump ship. If you're only a year or less from qualifying for those employer contributions, waiting it out might be worth thousands of dollars toward your retirement.
More From GOBankingRates
About the Author