Retiring in These Luxe Communities Carries a Steep Price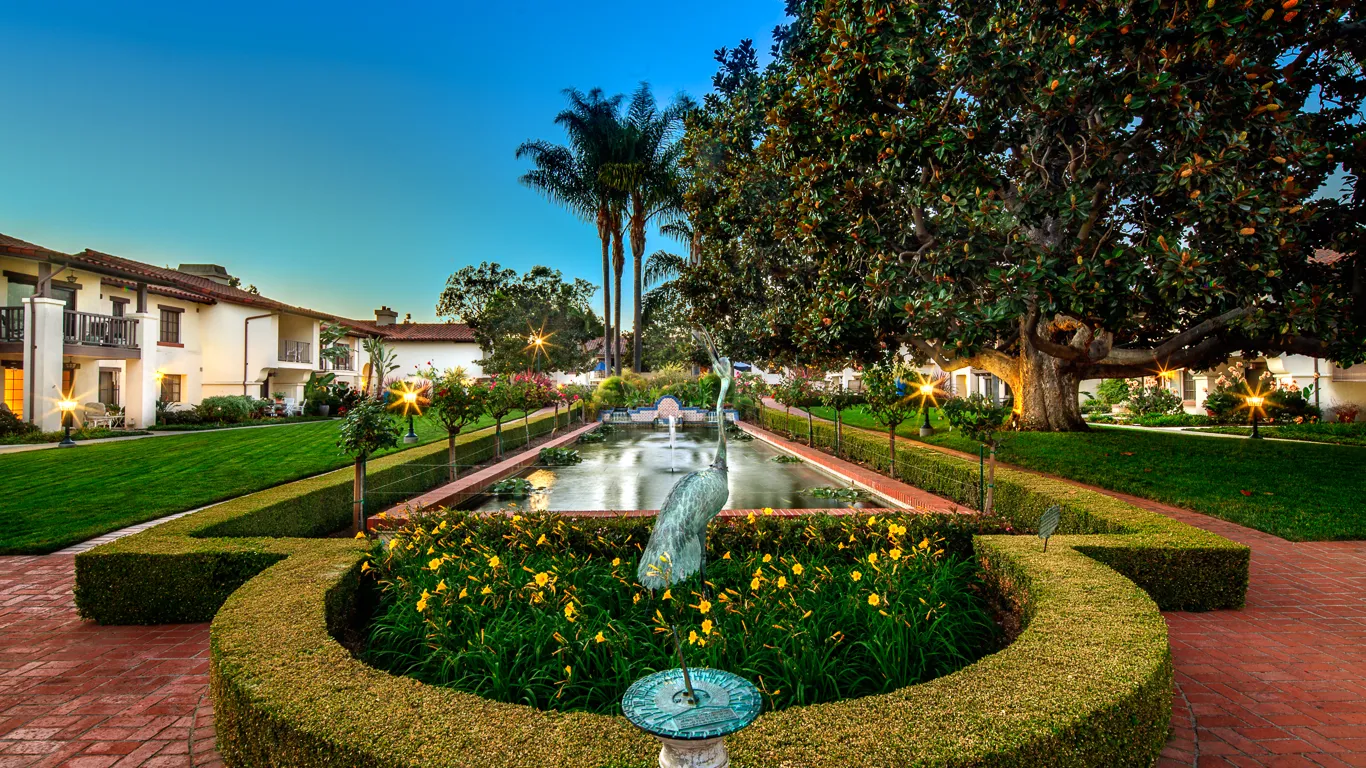 What does your dream retirement look like?
Maybe you want to wake up every morning to breathtaking views of the ocean or mountains. Or, perhaps you're looking for a place where you can still pursue your passions, such as art, horseback riding, fishing and staying fit. Whatever you're looking for, you might be able to find it at a retirement community.
Click through to see the best places to retire in the U.S.
Rio Verde Community and Country Club
Location: Rio Verde, Ariz. Estimated cost: Rio Verde's 1,000 custom-built homes start at about $350,000 and can go over $1 million, according to a representative for the community.
Although the price might seem high, you can afford to live in a community like this if you take steps to retire rich.
The Rio Verde Community and Country Club is located just minutes from Scottsdale near the Tonto National Forest. You'll have the peace and quiet of the mountains, but also access to restaurants and activities in the Phoenix area.
This community emphasizes the "active" in active adult community. For example, the forest offers opportunities for hiking, cycling and horseback riding. And, it boasts two traditional-style golf courses.
Are You Retirement Ready?
Sun City Hilton Head
Location: Bluffton, S.C. Estimated cost: The community offers 8,000 homes that start at $200,000.
It might not be one of the cheapest places to retire, but Bluffton does have its perks.
Located near Hilton Head Island, the family-friendly city offers water activities, charming shops and restaurants and antebellum homes. Plus, it's home to Sun City Hilton Head, which made 55places's 2017 list of the best retirement communities in the U.S.
At Sun City Hilton Head, there are multiple pools, fitness centers, golf courses, tennis courts, pickleball and more. It also has its own restaurants and more than 100 resident groups and clubs.
The Villages
Location: The Villages, Fla. Estimated cost: Prices begin at about $115,000 and go up to over $1 million.
If you want to stay active during retirement, check out The Villages. At this retirement community, a big focus seems to be health and wellness. The Villages has softball fields, polo grounds, golf, exercise classes and much more.
There are also three town squares in the heart of the community. Head to the Brownwood Paddock Square for free nightly entertainment, see classic cars at one of the cruise-ins in the Spanish Springs Town Square and check out the beautiful waterfront at the Lake Sumter Landing Market Square.
You can choose from numerous floor plans, from patio villas to premier homes.
On Top of the World
Location: Ocala, Fla. Estimated cost: Prices range from around $150,000 to over $300,000, depending on the floor plan.
Located in Central Florida, On Top of the World features numerous amenities in different home designs and floor plans, including eco-friendly properties.
Enjoy a game of tennis, pickleball or softball at this retirement community. Or, join any of the community's resident clubs. On Top of the World also offers an outdoor fitness park and walking trails.
Sun City Summerlin
Location: Las VegasEstimated cost: Prices range from approximately $150,000 to over $500,000. There are also a few extraordinary units that cost more than $800,000.
Situated near Nevada's Spring Mountain Range and minutes from the Las Vegas Strip, Sun City Summerlin is a world apart from Sin City.
With about 7,800 homes — including single-family dwellings, attached homes and more — this retirement community offers restaurants, golf courses, fitness centers, spas, swimming pools and more. You can choose from 42 different units, including duplex and single-family models.
Are You Retirement Ready?
Solivita
Location: Kissimmee, Fla. Estimated cost: Prices range from around $150,000 to around $500,000.
Covering 4,300 acres in Central Florida, Solivita is home to 150,000 square feet of amenities, including dining venues, golf courses, a fitness room, tennis courts and more.
This retirement community offers multiple floor plans and is one of the more affordable communities on this list. So, it might be easier to make your retirement savings last.
Covenant Shores
Location: Mercer Island, Wash. Estimated cost: The entrance fee to live here starts at $91,000, and monthly fees start at $1,930.
Escape the hustle and bustle in Seattle, and move to this retirement community in nearby Mercer Island. Covenant Shores is a 12-acre waterfront retirement community located minutes from Seattle. It offers one- and two-bedroom apartment homes.
If you like being near the water, you'll appreciate the community's private marina overlooking Lake Washington. Spend your golden years taking walks along the marina, working out in the fitness center, taking watercolor painting classes, kicking back in the Jacuzzi and enjoying everything Seattle has to offer.
Del Webb at Lake Oconee
Location: Greensboro, Ga. Estimated cost: Prices start around $269,000.
Lake Oconee is Georgia's second largest body of water, with more than 300 miles of shoreline. So, if you want to spend your retirement fishing, this might be one of the best places to retire.
Less than two hours from Atlanta, Del Webb at Lake Oconee offers independent living complete with bocce ball courts, an indoor heated pool, tennis courts and more.
The Clare
Location: ChicagoEstimated cost: Costs are based on the number of bedrooms and views, and prices range from around $300,000 to $1.5 million.
Who says the best places to retire are in beach towns or small suburbs? If you prefer big-city life, check out this retirement community in Chicago.
The Clare is a beautifully designed hi-rise offering luxury independent living residences. It also offers a range of assisted living programs. Some of The Clare's ultra-luxury amenities include transportation services, valet parking, 24-hour security, complimentary breakfast, a pool and more. Keep in mind, though, that some amenities are not included in your monthly fee.
Are You Retirement Ready?
The Samarkand
Location: Santa Barbara, Calif.Estimate cost: Entrance fees start at $119,000, and monthly fees begin at $2,235.
Blue skies, colorful sunsets, mesmerizing mountains and warm beaches await at this community in Southern California. This luxurious retirement community looks more like a world-class resort. But instead of a small hotel room, you can get an alcove, one-bedroom or two-bedroom home.
At the Samarkand, take advantage of the heated outdoor pool, the fitness studio and the Retrospect History Gallery. The art gallery conveys Santa Barbara's 100-year history through photos, collages, murals and artifacts.
Click through to read about how much you'll need to survive retirement in your state.
More on Retirement Planning