Retirement Education: Employee Demand Could Lead to Rare Opportunity for Financial Advisors and Employers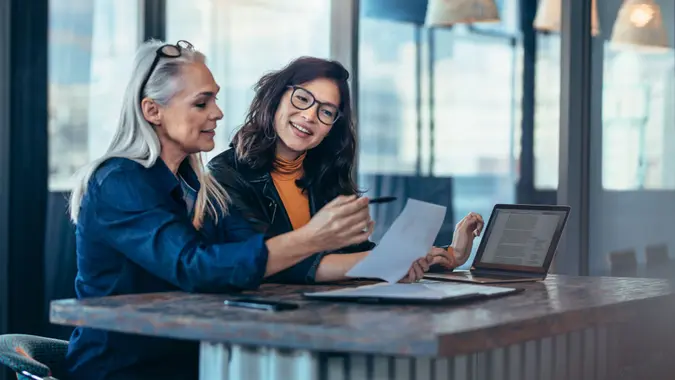 jacoblund / Getty Images/iStockphoto
More than three-quarters of Americans save for retirement through 401(k)s and other company-sponsored retirement plans — and almost all of them would like their employers to offer retirement education as part of the package.
See: Here's How Much Americans Have in Their Savings Accounts in 2023
Read: With a Recession Looming, Make These 3 Retirement Moves To Stay On Track
Find: 6 Types of Retirement Income That Aren't Taxable
Nearly 90% of U.S. workers said their employer should be involved in retirement education, according to a new survey from Vestwell, a digital 401(k) recordkeeping platform. Roughly six in 10 (59%) of those polled said companies should have responded to the Great Resignation with a more hands-on approach to providing retirement information.
These trends open up a large and potentially lucrative market for financial advisors while also helping employees better prepare for retirement — something many are struggling with.
To meet demand for more and better retirement education programs, a growing number of employers are looking for advisor support, per Vestwell's "2023 Retirement Trends Report." Three in 10 employers who work with advisors said they wish advisors did more for employee education, making it the service employers most want to expand.
Among the other categories considered important in company-sponsored retirement education are the following:
Personalized investment recommendations for employees (27% of respondents).
Tax planning and assistance (26%).
Long-term financial planning (23%).
Short-term financial planning (18%).
Plan design recommendations (15%).
Industry trend education (14%).
"These results are further evidence that retirement education — and a retirement plan to go along with it — is seen as an expectation among today's employees," Vestwell noted in its report. "Offering a retirement benefit and complementary education may help employers stand out from the competition and retain their top talent in 2023."
There's plenty of evidence that retirement education in the workplace is sorely needed. Many workers feel that don't even have enough financial expertise to invest in a 401(k), according to Andrew Glaze, a former investment banker who now serves as CEO at Wealth Stack.
"They don't even understand the basics of budgeting enough to feel like they're able to put away enough each month into their SIMPLE IRA," Glaze wrote in a column for Forbes last summer.
Providing retirement education is one way companies can provide a valuable service to employees while also offering an incentive for them to stick around. That's not the only advantage, either.
"It's important to note that 73% of employees say that their financial worries severely or majorly impact their productivity at work," Glaze wrote. "Offering the right financial benefits and training can help increase productivity long after you've hired your top talent and onboarded them to your business. It's important to ensure that you're not only offering an easy-to-use retirement plan but also the financial training that goes along with it."
More From GOBankingRates