Retirement Planning: 14 States That Will Never Tax Your Pension, No Matter Your Age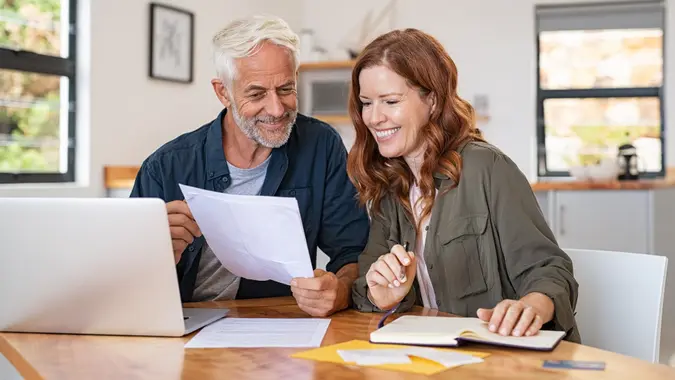 Ridofranz / iStock.com
Retirement savings and income are some of the biggest sources of financial security for people exiting the workforce, so it makes sense to hold on to as much of that money as possible.
Explore: This New Retirement Rule Could End Up Costing You Big Money
Find: As Recession Looms, Make 3 Retirement Moves
See: Over Half of Adults 'Jeopardizing' Retirement With Poor Life Expectancy Knowledge
If one of your financial sources is a pension, however, it's important to note that 36 states tax those earnings. There are 14 states that will never do so, though, no matter what age you start receiving the benefits.
Of those 14 states, eight don't have a state income tax that would require them to collect on pension payments (retirement savings distributions or Social Security, either, for that matter). Another five states don't include pension income in their state taxes (though they do tax on Social Security and retirement withdrawals), and one additional state "only taxes capital gains and dividend income," according to AARP.
Here's where you might want to consider establishing a residence if you receive a pension:
8 States Don't Tax Pensions Due to No State Income Tax
Alaska
Florida
Nevada
South Dakota
Tennessee
Texas
Washington
Wyoming
5 States Don't Include Pension Income in State Taxes
Alabama
Illinois
Hawaii
Mississippi
Pennsylvania
1 State Only Taxes Capital Gains
New Hampshire
How do some states not apply taxes to pensions or other retirement income? They usually get the money from other sources. For example, in Nevada, much of it is recouped from tourists and gaming taxes, which broke a record in 2022, according to U.S. News & World Report. And in Texas, the state counters no state income tax with high property taxes and elevated sales taxes, as noted by MoneyWise.
Even if you don't live in one of these 14 territories, you might still get away with only having a fraction of your pension subject to taxes, according to AARP. There are 27 additional states that apply taxes to just a portion of pension, usually for amounts exceeding a threshold of adjusted gross income. Iowa is one example the article points out where joint filers age 55 and above can take out $12,000 from their taxable income.
Learn: 5 Ways To Feel More Secure About Retiring In 2023
Discover: Social Security Recipients Should Utilize Free Options To Save Money, Says AARP
Other factors you might want to weigh before uprooting to another state include where there may be above-average property and local taxes, required insurance (as is the case in states like hurricane-prone Florida) and lack of infrastructure for seniors.
More From GOBankingRates