7 Retirement Planning Tips to Help You Fund Your Golden Years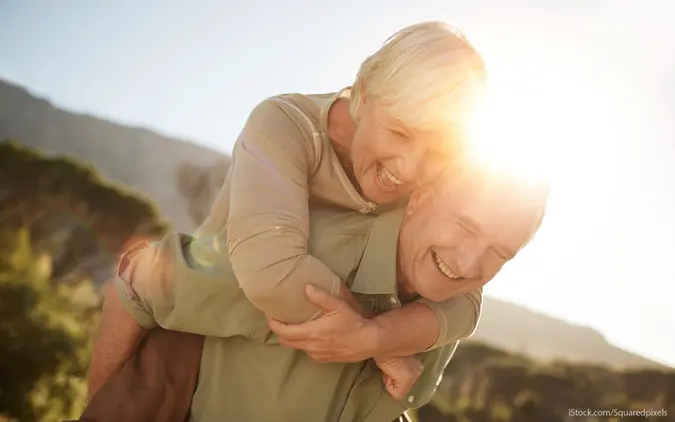 One in three Americans have yet to start saving for retirement, according to a GOBankingRates survey. Whether money is tight or retirement planning is on the back burner, getting started is an important first step to help secure your golden years.
Here are seven steps to get you started on your retirement strategy, with additional resources from GOBankingRates.
Read: 27 Steps to Maximize Your 401k in 2016
1. Overcome the Fear of Investing
What do Americans think about the most? Money and work top the list, according to GOBankingRates' 2015 Life + Money Survey. In particular, many people are afraid they'll always live paycheck to paycheck, be in debt forever or never be able to retire.
Learn More: 1 in 4 Americans' No. 1 Daily Thought is Money, Survey Finds
Interestingly, for many workers, it might be fear itself that holds them back from investing for retirement. In GOBankingRates' "7 Fears That Keep You Poor," Certified Financial Planner and author of "Rich Habits," Tom Corley, said, "The poor allow the fear of failure to put the brakes on pursuing their dreams."
The first step to overcoming those fears? "Having a budget and a good financial plan," said Derek Gabrielsen, a chartered retirement planning counselor with Strategic Wealth Partners. As you approach your dream of a lucrative retirement, come to terms with the fact that you might need to set limits on spending and invest your money — which inherently puts you at risk of losing it.
2. Establish a Budget for Retirement
Earlier this year, GOBankingRates set out to uncover just how much Americans need to retire. Turns out, how much you save for retirement has less to do with your income than with your spending habits.
Are You Retirement Ready?
"I have met people who make $30,000 take-home per month and still have no retirement savings," said CFP Jeff Rose of Good Financial Cents. "Keep your lifestyle in check and make sure you are putting money away every month."
In "How to Create a Budget for the Year That You'll Actually Keep," you can find an easy-to-use 12-month budget worksheet, as well as tips on how to:
Track necessary expenses
Find out where your money is going
How much money you have left each month
Set and stick to a budget
As you consider your expenses and income, look for opportunities to cut back on spending month to month. Set reminders for yourself to ensure you're staying on track and create wiggle room within your budget for unplanned expenses.
Most of all, as you learn how to budget for retirement, be forgiving of any shortfalls.
3. Envision Your Retirement Lifestyle
"People will say, 'I want to retire in my 60s,' not knowing what that looks like," Kevin Couper, CFP at Sontag Advisory, told GOBankingRates in "Retirement Planning: How Do I Reach My Retirement Goal?" "Goals are the most important part of this process — you want to dig into it and get very detailed."
Start by asking yourself, "How much money do I want to retire with and by what age?" Consider the lifestyle your retirement budget allows and factor in unexpected costs to add a buffer.
As it turns out, many people spend more during their retirement years, according to Niv Persaud, CFP and managing director and founder of Transition Planning & Guidance. "As they become less active, spending shifts to health care," she said.
Are You Retirement Ready?
4. Learn to Spend Less and Save More
GOBankingRates estimated that in order to retire at age 65 with a $30,000 per year budget, the average 30 year old will need to save $20,000 per year.
See: What Age Should I Start Planning for Retirement?
While there might not be many shortcuts to meeting long-term savings goals, consider these retirement planning tips on living on less money:
Drive less and use cheaper transportation
Downsize your home or move to a less expensive area
Cut back on entertainment spending
"5 Strange Ways to Save Money That Actually Work" offers numerous ways to cut back on spending, such as by getting a family cell phone plan with friends and making meals only out of items in your pantry.
But cutting costs is only half the battle when it comes to padding a retirement fund. In "Give Yourself a Raise in 2015: Emma Johnson of RetailMeNot Explains How," Johnson offers income boosting advice that includes:
Asking your boss for a pay increase
Starting a side business
Increasing billing, if you're already a business owner
5. Boost Retirement Savings
In 2015, GOBankingRates asked financial planners and retirement experts for their favorite strategies to increase retirement savings. Here are three pointers from "17 Clever Ways to Save More for Retirement":
Get your employer's 401k match
Automate contributions
Put pay raises toward retirement
6. Talk to a Certified Financial Planner
Even the most motivated of savers can sometimes get stymied by the details involved in managing their own money. In "21 Signs You Need Help Managing Your Money," GOBankingRates identified 21 signs you could use the help of a financial planner, including:
Your bank balance is always low
You're tapping savings for daily expenses
You've lost track of investment accounts
You don't understand investments you've made
Are You Retirement Ready?
Not sure how to find a financial planner? Read GOBankingRates' "How to Find a Certified Financial Planner" to learn about what you should look for in a CFP and what questions you should ask, and to understand fee structures.
Also Read: 10 Money Mistakes a Financial Planner Can Find in 10 Minutes
7. Reevaluate Your Retirement Strategy
"Your financial plan should be a living, breathing reflection of where you are today and where you want to be," Charlie Bolognino, founder and financial consultant at Side-by-Side Financial Planning in Plymouth, Minn., told GOBankingRates in "10 Dos and Don'ts of Financial Planning."
Even if you've locked down how to save for retirement, your strategy should change with life events, such as after a promotion, marriage, childbirth and so forth.
But life events aren't the only reason your retirement plan can fall out of balance. Shifts in the stock, bond and real estate markets can throw off your investment plan.
In "Why Do Experts Advise People to Diversify Their Investments?" FutureAdvisor suggested reviewing your investment strategy four to six times per year, rebalancing your portfolio as needed.
A retirement plan isn't a once-and-done task that can be set and forgotten. It's a pliable strategy that can — and should — shift to meet your changing financial needs.