5 Things You'll Regret Doing If You're Planning On Retiring in the Next 5 Years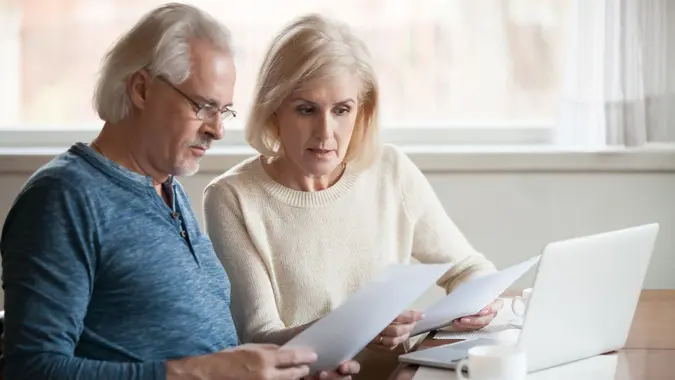 fizkes / Getty Images/iStockphoto
If you're planning on retiring in the next five years, chances are fairly high you're starting to think about the next chapter of life in retirement. 
No matter how excited you may be about the future, you'll need to stay the course in the present. It's important to think strategically about the next five years and avoid making any rash decisions or moves which could jeopardize your retirement plans.
Here are five things you'll regret doing if you're planning on retiring in the next five years.
Not Following a Budget
Now is not the time to stop budgeting. Christopher L. Stroup, CFP at Abacus Wealth Partners, said a budget is especially important for retirees as they will be living off a set amount of income each month. 
Continue budgeting and keeping track of how much money you have coming in, going out and where this money is going. Stroup said following a budget is the only way you can understand the true state of your finances.
Are You Retirement Ready?
Paying the Minimum on Credit Cards
If you're planning on retiring in the next five years, ideally you should have all credit cards paid off in full. 
Paying the minimum, Stroup said, can be indicative of overwhelming credit card debt. This debt has the potential to erode cash flow in retirement on unwanted expenses like interest charges.
Paying Off Home Mortgages
Why would you regret paying off a home mortgage? According to Angela Dorsey, CFP and founder at Dorsey Wealth Management, doing this can negatively impact the amount you have left to invest in other assets.
"Once you retire, it is more difficult to refinance and pull money out of your home equity," said Dorsey. "If you have a low-interest rate mortgage of 2%, 3% or even 4%, odds are you can make more than that over the long term in your investment portfolio."
Not Saving For Your Children's Education
"There is no way to know with certainty if your child will decide on college education," said Stroup. "If it's safe to say they will, not saving for it can leave your family relying on student loans."
Are You Retirement Ready?
Not Saving For Emergencies
No matter how close you may be toward retiring, unexpected emergencies and accidents can happen at any time. 
Continue saving for emergencies and, per Stroup's recommendation, keep the money you save in a liquid savings account. The funds you save will be able to cover expenses such as a sudden injury, major repairs or vehicle expenses without worrying you may need to take out a loan or go into credit card debt so soon before retirement.
More From GOBankingRates