6 Best Countries for a Couple To Live on Only a Social Security Check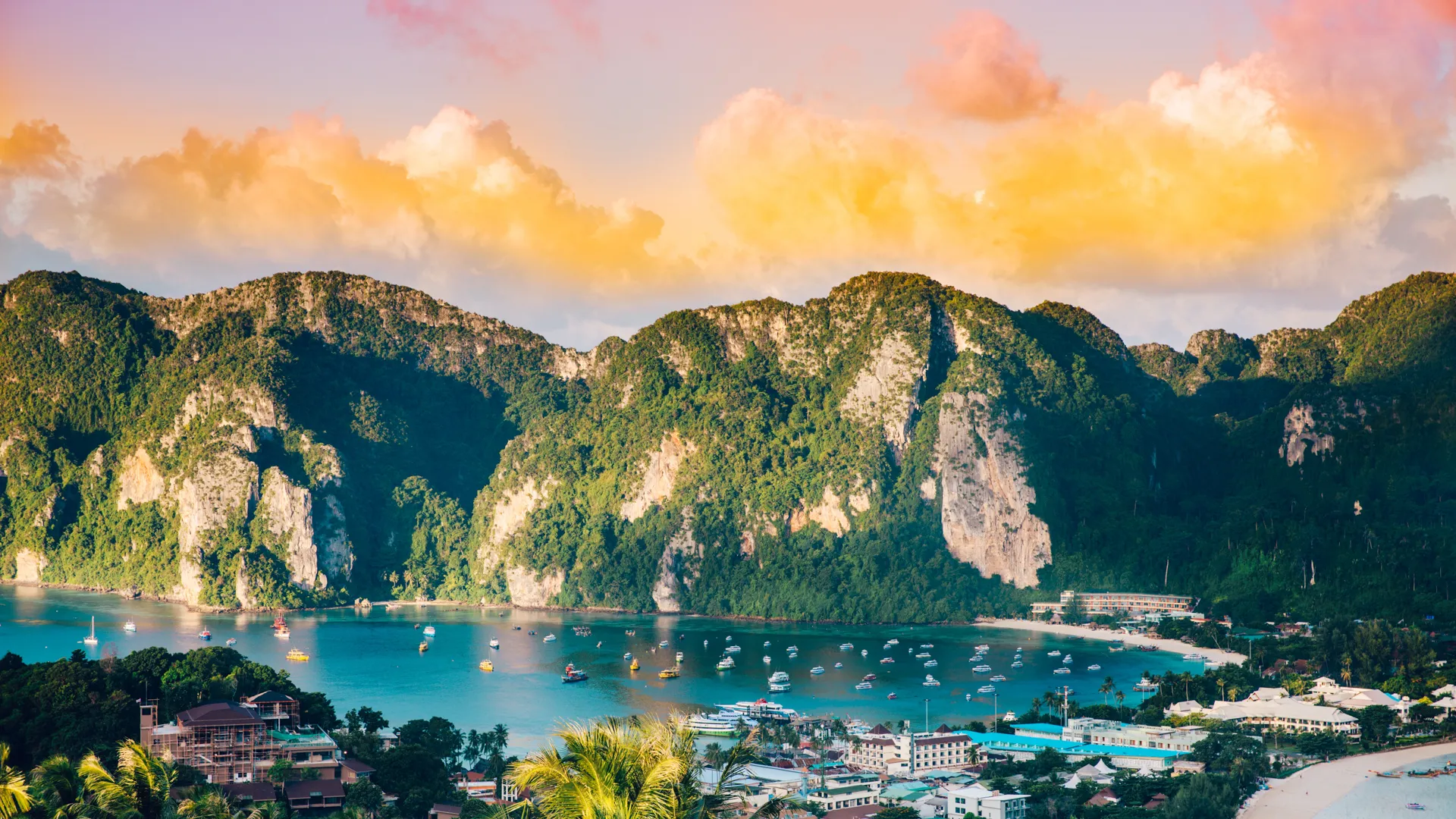 For couples who plan to retire on only Social Security, finding an affordable place to live in the United States can be tricky. After all, the average Social Security check for retirees is about $1,841.
Even if you double that amount, the high cost of everyday living can eliminate certain domestic destinations from the equation when planning your retirement.
That's why, if you and your partner expect to have only Social Security to get you through your retirement years, you might want to consider living abroad. Certain countries have a lot to offer in terms of affordable housing, healthcare, community, recreation and more.
Here are some of the best countries for couples to retire when living on a fixed or limited income, according to financial and real estate experts.
The Philippines
Made of more than 7,400 islands and 116 million people, the Philippines is home to many expats who have decided to live or retire abroad. Some of the most popular places to retire as an international couple include Manila, Davao and Makati.
"To my knowledge, a lot of people from the U.S. are retiring to the Philippines, particularly along the coastal areas," said Peter Evering, business development manager at Utopia Property Management.
There are several possible reasons for this.
"First, the cost of living is a lot lower than in the U.S.," Evering said. "If you bring in $2,000 per month each as a couple, you would have around 10 times the income of the typical Filipino family."
This is especially true if you choose one of the provinces, Evering said. "Even in the coastal areas, which have a marginally greater cost of living, you'll be able to purchase a lot, build a home and live comfortably."
Along with this, the Philippines boasts friendly people and beautiful scenery, which draws in expats from all over the world.
"I've been there a few times and on more than one occasion considered moving there someday," Evering said. "Sure, there is a lot left to be desired, but overall the country is the paradise it's often touted to be. And in recent years, there has been a dramatic increase in the number of expats, so you'll most probably never find yourself lonely if you seek American company."
Are You Retirement Ready?
Thailand
With a population of around 70 million, Thailand is another affordable country to consider retiring in if you and your partner have only Social Security income. The capital of Thailand, Bangkok, is especially popular with expats as there's a lot to do at fairly reasonable prices.
"Thailand is still a popular destination for retirees as it offers a low cost of living and a warm climate," said Linda Schroder, a real estate investor at Cash For Houses. "The cost of living in Thailand is significantly cheaper than in the U.S. — a couple can live well on around $1,000 per month, which includes rent, food and bills."
Teddi Schill, a real estate expert and founder of Raleigh Area Property Group, added that couples on limited incomes can still "immerse themselves in Thailand's rich cultural tapestry, savor delicious street food and explore ancient ruins."
Plus, Thailand has affordable and high-quality healthcare available. Many doctors and dentists there speak English, making the transition more comfortable for expats who don't speak Thai.
Ecuador
Located in South America, Ecuador is another top country for couples living on Social Security. According to Mike Qiu, the owner of Good as SOLD Home Buyers, the country boasts a "low cost of living, diverse geography and welcoming atmosphere."
It also has a lot of modern amenities and is affordable for a couple bringing in around $4,000 a month to live comfortably.
"With a monthly budget of around $2,000," Schill said, "couples can enjoy a comfortable lifestyle, including quality healthcare and fresh produce."
Mexico
With beautiful beaches, modern cities, affordable housing and a booming expat population, Mexico is another top choice for couples retiring on Social Security.
"Mexico is a prime location for anyone seeking a relaxed and affordable lifestyle," Schroder said. "Living costs are much cheaper than in the U.S., with a couple being able to live a modest lifestyle on around $1,500 per month."
The healthcare system is also much less expensive compared to the United States. This means that couples won't have to worry as much about managing their medical expenses while receiving care abroad.
"Mexico also offers a rich cultural experience and a vibrant expat community," Qiu said, "making it easier for retirees to adjust to their new surroundings."
Top cities to consider include Puerto Vallarta and Playa del Carmen.
Are You Retirement Ready?
Portugal
Over in Europe, Portugal makes the list for several reasons.
The country "offers a high quality of life at a relatively low cost. Cities like Lisbon and Porto have a rich history, beautiful architecture and a welcoming community," said Joshua Martin, owner of Atticus Home Buyers. Plus, many retirees find the location to be incredibly convenient for traveling.
Not only that but Portugal offers a "mild climate, beautiful landscapes and relatively low cost of living compared to other Western European countries," Qiu said. Many retirees flock to Portugal's southernmost region, the Algarve, because of its affordability and expat-friendly communities.
If you're looking for a place with beautiful scenery and plenty to do, Portugal's got it all.
"The country is renowned for its beautiful coastline, warm climate and friendly locals," Schroder said. "Moreover, as a member of the EU, Portugal is a safe and predictable country with stable governance, finances and healthcare."
There are also several visa programs available to retirees, making it more accessible to those who want something long term.
Spain
Spain has a lot to offer when it comes to cultural experiences, diverse cuisine, recreational activities, great community vibes, affordable living and healthcare.
"Spain has regions with a relatively affordable cost of living. Areas like Andalusia and Valencia offer a comfortable lifestyle while being easy on the wallet," said Richard Mews, a real estate investor, landlord and developer with Sell With Richard.
More From GOBankingRates