Can Unpaid Student Loans Affect How Much Social Security Money You Receive?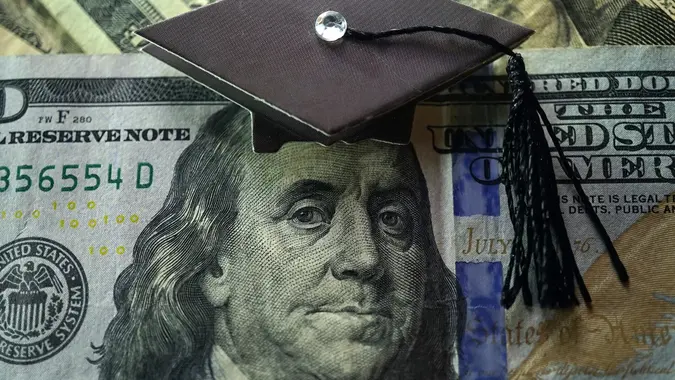 Kameleon007 / iStock.com
Americans who have defaulted on their federal student loans and are nearing retirement might be in for a painful surprise. The government can garnish up to 15% of their Social Security income, making a huge dent in their nest egg.
And the number of seniors burdened by student loan debt is astounding.
According to Department of Education data, 2.6 million Americans 62 and older owed $107.3 billion in student loan debt, as of the fourth quarter of 2022.
While Social Security can take retirement and disability benefits to repay student loans in default, the benefits cannot be reduced below $750 a month or $9,000 a year, according to the Legal Aid Society of Cleveland.
The Legal Aid Society added that borrowers should know that they cannot appeal or challenge this debt to Social Security.
"To do this, they must go back to the agency to which the debt is owed. The notices from Social Security will have the name and contact information for the agency that is claiming the debt is owed. To change or challenge the offset, the debtor will have to set up a payment plan, or argue hardship to the agency that is owed the money," according to the Legal Aid Society, which added that one option is Income Based Repayment (IBR).
Are You Retirement Ready?
On Dec. 14, 2022,  Reps. Adam Schiff (D-Calif.), Raúl Grijalva (D-Ariz.), Jamaal Bowman (D-N.Y.), and Sheila Cherfilus-McCormick (D-Fla.) introduced legislation to eliminate student loan debt for disabled and elderly individuals — debt which they deem "particularly crushing for disabled and older individuals, who have extensive health care and other costs they must counterbalance with debt repayment," according to a press release.
"We should eliminate as much student debt as we can for everyone, but especially for those who have spent decades of their lives working to pay it off. This bill would ensure that instead of triaging their benefits, seniors and disabled individuals can focus more on their health, their families, and thriving in their best years," Schiff stated in the release.
More From GOBankingRates