How Big Is Suze Orman's Social Security Check?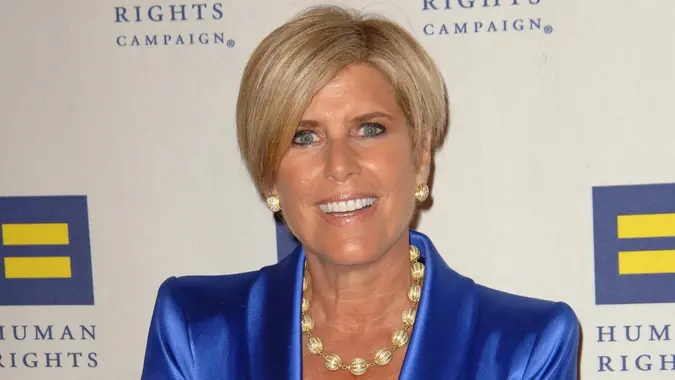 Picture Perfect / Shutterstock.com
Anyone who has read up on Social Security will know that you can claim benefits as early as age 62. However, if you claim benefits before your full retirement age (65 to 67, depending on the year you were born), your payments will be permanently reduced.
Conversely, you can choose to delay claiming Social Security benefits beyond your full retirement age. For each year you delay between your full retirement age and 70, your benefits increase by 8%.
The decision of when to claim Social Security benefits depends on various factors such as your health, financial situation, life expectancy and other retirement income sources. However, many experts highly recommend delaying starting Social Security payouts until you hit 70.
One such proponent is financial advisor, author and host of the twice-weekly "Women & Money" podcast, Suze Orman. Orman is a "big believer" in waiting until age 70 to collect the maximum benefit if you expect Social Security to be a significant piece of your retirement strategy.
Having recently turned 72, Orman has been eligible to claim Social Security benefits for about a decade and, if she followed her own financial advice, would've chosen to receive monthly payments two years ago. Because benefits are personal information, the size of Social Security checks is a private matter — and, as is the case with Orman, rarely publicly disclosed.
However, one might speculate on the amount of Orman's Social Security checks, if she has started receiving them.
Are You Retirement Ready?
As one of the most popular financial and motivational personalities in America, Orman is a wealthy individual. Celebrity Net Worth estimates her net worth at $75 million, coming from a variety of income streams such as: running her own Suze Orman Financial Group firm for a decade, hosting the top-ranked "Suze Orman Show" on CNBC from 2002 to 2015, authoring a number of bestselling books and so on.
If the "Matriarch of Money" started claiming Social Security benefits when she turned 70, she would almost certainly be receiving the maximum monthly benefit of $4,555 in 2023. Due to her high annual earnings (likely over the max limit of $160,200), the Social Security withheld from her paycheck is probably the maximum amount of $9,932.
It is the right of all Americans to waive Social Security benefits, often for the purpose of reducing or eliminating taxes on their income. However, some ultra-high-net-worth individuals, like Orman, simply forgo collecting Social Security, feeling they don't need the monthly income during their retirement years.
More From GOBankingRates