Social Security: Suze Orman Is 'Big Believer' on Waiting To Claim Benefits Until 70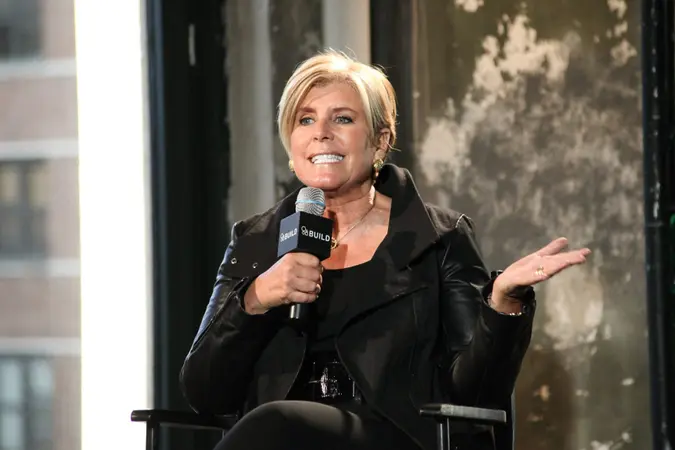 Mediapunch/Shutterstock / Mediapunch/Shutterstock
The Social Security program faces a funding problem, and many question its long-term viability. However, personal finance expert Suze Orman doesn't expect people in their 50s and 60s to be affected by any changes, given what has happened in the past. 
Orman wrote in her weekly newsletter #MoneyMonday that she is still a "big believer" in the highest earner in a household waiting until age 70 to start collecting Social Security benefits. This ensures the highest possible benefit amount.
A recent report from the Congressional Budget Office found that spending for Social Security benefits increased by 10%, or $37 billion, from October 2022 to January 2022, compared to the same period the year before. The CBO cited the recent increase in the average benefit payment and the steady increase in beneficiaries as the key reasons behind the increase. Some lawmakers are now pushing for cuts to the program.
But this isn't the first time the Social Security program required reform.
Orman pointed out that lawmakers made changes to the program in 1983, and one of the key changes was raising the full retirement age (FRA) from 65 to 67. This is the age when you can collect 100% of your earned benefit. This bumps up to 124% when you wait until age 70. 
Are You Retirement Ready?
But no one in their 50s and 60s had their FRA changed after this reform. Only people between the ages of 24 and 46, depending on their birth year, were subject to a new FRA in 1983, Orman wrote. Raising the FRA was a reflection of longer life expectancy, which Orman says has increased by more than three years for both men and women who reach age 65.
Live Richer Podcast: Overcome Your Fear of Asking For the Raise You Deserve
Find: 10 Numbers You Need To Know About Social Security
"We don't know for sure exactly what changes will be introduced," Orman explains. "But I want to stress that I don't think changes will be made for people within 10 or 15 years of retirement." 
More From GOBankingRates
Are You Retirement Ready?
Are You Retirement Ready?