How Do You Regain Your Social Security Benefits?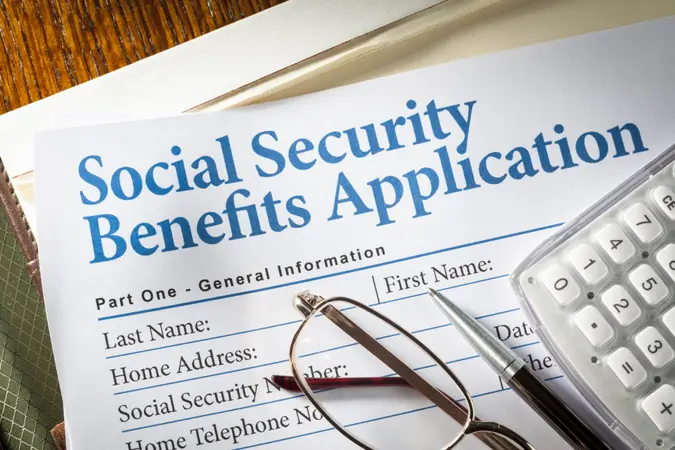 Bill Oxford / Getty Images/iStockphoto
Although Social Security is best known as a retirement income program, it also provides important disability benefits for Americans who are unable to work in a full-time capacity.
However, the requirements to qualify for Social Security disability payments are strict, as they are meant only to act as a safety net for those who are truly disabled to the point that they can't earn meaningful income. If your health improves or there is otherwise a way for you to go back to work, you will lose those Social Security benefits. But is there a way to regain them once they are lost? Read on to find out.
How Could You Lose SSDI or SSI Benefits?
The "trial work period" allows you to work while disabled for nine months in a 60-month period. During this time, you'll receive your Social Security disability benefits no matter how much you earn.
After the trial work period, the income restrictions kick in. At that point, you have 36 months in which you can work and earn benefits if your income is not "substantial." For 2023, that monthly income limit is $1,470, or $2,460 if you are blind.
Are You Retirement Ready?
If, after the trial work period, your income is deemed to be "substantial" by the SSA, then you will be stripped of your disability benefits. This is due to the presumption that, if you are working and earning, you are no longer considered disabled.
Note that you can technically earn more than these limits and still qualify for disability payments. This is because the SSA deducts any work expenses you may have from your income before it calculates whether or not you exceed the threshold. For example, if you need certain prescriptions in order to be able to work, your copayments likely will be deducted from your earnings for these purposes. So will costs such as a wheelchair, a personal attendant or any specialized equipment that you may require in order to fulfill your job functions successfully.
Take Our Poll: Are You Concerned About the Safety of Your Money in Your Bank Accounts?
What Is Expedited Reinstatement?
If your medical condition worsens and you are no longer able to earn above the "substantial earnings" threshold, you have five years to request the reinstatement of your benefits from the SSA. During that window, you won't have to file a new application; just make a request to the SSA. This process is called expedited reinstatement.
However, to be eligible for expedited reinstatement, you must meet all of the following requirements:
You are no longer receiving benefits due to earnings from work
You are unable to work or perform substantial gainful activity,
You are disabled because of the same or a related impairment(s) that previously qualified you for benefits 
You make the request within five years from the month your benefits ended.
Are You Retirement Ready?
One of the key benefits of an expedited reinstatement request is that you will qualify for provisional benefits as soon as you file. Provisional benefits will provide cash payments, along with Medicare/Medicaid coverage, while the SSA reviews your request.
If your expedited reinstatement request is ultimately denied, you still get to keep your provisional benefits and will not be required to pay them back. Provisional benefits can run for as long as six months, although they are terminated if you engage in substantially gainful employment, reach full retirement age or are notified of the SSA's expedited request decision.
The Bottom Line
Social Security can be complicated to understand, particularly when it concerns disability payments and "substantially gainful employment" limits. The bottom line is that if you earn more than the SSA allows in any given year, you may be stripped of your benefits. However, if you once again fall below these thresholds, you can request reinstatement.
To be sure that you don't lose your benefits due to your work — or to restore them if you earn more than the SSA limits — speak directly with the Social Security Administration or with a financial advisor who is an expert in all aspects of Social Security. 
Are You Retirement Ready?
More From GOBankingRates
Are You Retirement Ready?