How To Maximize Your Social Security Benefits in 2022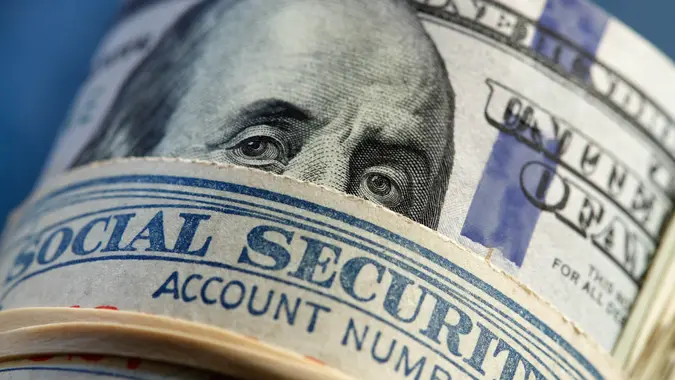 DNY59 / Getty Images/iStockphoto
There's no way around the fact that the best time to maximize your Social Security payments is before you retire, not after you've already filed for benefits. That is the time when you can accumulate the most credits and devise a strategy that incorporates Social Security with your other retirement savings. But if you've already started claiming Social Security, there are a few limited instances in which you can increase your earnings. Here's a look at the few options there are, along with a guide for those who may not have yet filed for their Social Security benefits.
Save More: All the States That Don't Tax Social Security
Be Prepared: The Biggest Problems Facing Social Security
Look Out for Cost of Living Adjustments (COLA)
The single biggest increase to your Social Security benefits after filing comes from the annual cost-of-living adjustment. Every year, the Social Security Administration will boost retiree payouts in line with the prior year's inflation rate. For 2022, retirees will enjoy the biggest annual increase since 1981, at 5.9%. However, from 2009 through 2020, the highest annual increase was 3.6%, and three of those years there was no increase at all. In six additional years, the COLA was 1.7% or lower. Although payout increases are welcomed, retirees should not bank on them being sizable from year to year.
The other important thing to understand about cost-of-living adjustments is that they're only granted in response to rising inflation. This means that even though you'll be getting a larger Social Security check in the year of a COLA, you'll also be spending more for your basic needs, from groceries and gasoline to clothing and your electric bill. Thus, any COLA you receive might be balanced out by rising costs. Still, it's a good thing that your otherwise fixed Social Security payout has the flexibility to keep the same purchasing power in the face of rising inflation. Some other investments, like bonds, don't offer these types of adjustments, meaning your fixed interest payments become devalued over time.
Read: Jaw-Dropping Stats About the State of Retirement in America
Wait for Your Adjustment at Full Retirement Age If You've Continued Working
Another way to get a post-retirement adjustment to your Social Security is if you continued to work after you initiated your Social Security payments. If you earn more than specified limits, the Social Security Administration will reduce your benefits. However, those benefits are not lost, they are merely deferred. Once you reach full retirement age, your benefits will increase by the amount that you forfeited earlier.
For 2022, you can earn up to $19,560 before your Social Security benefits are reduced. In the year you reach full retirement age, that limit jumps up to $51,960. After full retirement age, you're free to earn as much as you'd like without seeing any reduction in benefits.
Your benefits are reduced by $1 for every $2 you earn above the specified limits. In the year you reach full retirement age, benefits are reduced by $1 for every $3 in excess earnings. Once you reach full retirement age, your monthly payout is recalculated to include the previously withheld benefits. In this way, it's possible to increase your Social Security benefits after you've already claimed them.
Related: All You Need To Know About Collecting Social Security While Still Working
Work More
Once you begin claiming benefits, additional work doesn't increase your payout. However, it could put you in a better financial position in retirement. Social Security was never meant to be a complete substitute for retirement earnings, so working a side gig or a part-time job after you retire could provide the additional funding you need to reach your retirement goals. Depending on when you claim your benefits, you may end up with a bump in your payout later in retirement as outlined above. 
Find Out: The Average Social Security Check the Year You Were Born
How To Maximize Social Security Benefits Before You Retire
Devising a Social Security strategy long before you retire is the best way to maximize your benefits because once you file, your payments are set for life. Although there can be a few minor adjustments here and there, such as the annual COLA, you can't beef up your Social Security earnings record once you retire. The best way to ensure high payouts in retirement is to earn a lot during your working years. The Social Security Administration uses your 35 highest-earning years to calculate your payout, along with the age you select to initiate benefits. Although you can start as early as 62, your benefits will increase significantly if you wait until full retirement age, which is 67 for most current workers. Delaying payouts until 70 will result in an additional 8% annual increase in your lifelong benefits, so if you can afford to wait, it's a great way to maximize your Social Security payouts.
More From GOBankingRates