Here's How the US Social Security Compares to Other Countries: What That Means for Your Wallet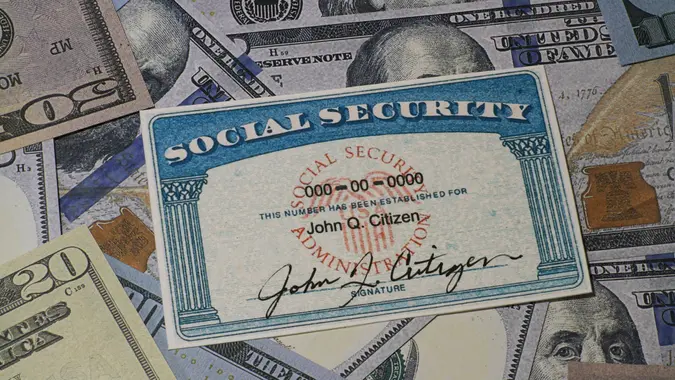 Richard Stephen / Getty Images/iStockphoto
Social Security isn't an exclusively American program. In fact, most developed nations have some form of retirement benefits program for seniors. What may be a surprise to some is that the U.S. version of Social Security pays out far less than many other countries. This can have serious ramifications on your retirement planning.
Whereas many workers across the globe can live a relatively prosperous life just off Social Security benefits, this isn't usually the case in the United States. Here's how Social Security in the U.S. compares with other countries, and what it may mean for your wallet.
Average and Maximum Social Security Benefits in the US
The amount you earn in Social Security retirement benefits is based on how much you earn and at what age you file for benefits. For those born in 1943 or later, 67 is considered full retirement age, at which point you receive your full Social Security payout. But you're allowed to claim as early as age 62 or as late as age 70. Claiming early results in a cut to your monthly benefit of as much as 30%, while filing after age 67 results in an increase of 8% per year, up to the maximum boost of 24% at age 70.
While the maximum Social Security benefit as of 2023 is $4,555, very few Americans reach that lofty amount. To do so would require 35 years of earning at the maximum Social Security wage base, which is $160,200 in 2023. The average Social Security benefit is a far cry from this maximum, coming in at just $1,787.31 as of May 2023. According to the Social Security Administration, 37% of men and 42% of women receive 50% or more of their income from Social Security.
Are You Retirement Ready?
How Much Do Other Countries Pay Out?
Globally, Social Security systems pay out an average of 57.9% of workers' earnings in retirement benefits. In the U.S., however, that average is just 41%. At the top of the pile is the Netherlands, which pays out more than 90% of the median worker's earnings in retirement. Like the United States, Canada pays out a below-average amount, but it still reaches 50%.
There are some countries that pay less on average than the United States — Japan and the United Kingdom, for example, both pay out less than 40% of median worker earnings. But on a global basis, the payout in the United States is near the bottom of the spectrum. Israel, Denmark, Austria, Spain, Iceland, Hungary, Italy and others pay out more than the global average.
Numerous factors contribute to the wide discrepancy among Social Security programs across the world. The Netherlands, for example, relies heavily on private employers to contribute to workers' pensions, and taxes are much higher than in the United States. The Netherlands also has a much smaller population than the U.S., making it easier to fund the retirement needs of the population as a whole. Canada also has a much smaller population than the United States, and like the Netherlands, it benefits from pension plans offered by individual businesses, something that has become a rarity in the United States. But while Social Security taxes are high in the Netherlands — running at 17.9% — they are just 4.95% in Canada, lower than the 6.2% in the United States.
Are You Retirement Ready?
Ways You Can Supplement Your Social Security Benefits
Regardless of the reasons for the low Social Security payout in the United States, it's important for workers to start saving for their own retirements as early as possible. With an average Social Security benefit of less than $1,800 per month, it can be hard if not impossible to lead an enjoyable retirement without supplemental earnings. Here are some of the steps you can take to boost your retirement nest egg:
Start saving as early as possible, and let compound interest work its magic.
Maximize your contributions to workplace retirement plans, and take advantage of employer matching programs.
Strive to save at least 10% of your income, if not more.
Don't invest too conservatively, particularly at a younger age.
Increase your contributions as your income rises.
Do not withdraw your retirement funds before reaching retirement age.
Work for at least 35 years to boost your Social Security payout.
The Bottom Line
On an absolute basis, the U.S. Social Security system pays out much less than other countries. However, this is not always an apples-to-apples comparison, as demographics, taxation and various other factors are different from country to country. The bottom line reality, however, is that Social Security in the U.S. doesn't generally provide enough income for seniors to enjoy a comfortable retirement lifestyle. Thus, it's imperative for workers to do all they can to boost their savings to supplement what they'll receive from Social Security after they retire.
More From GOBankingRates
Are You Retirement Ready?