Jaspreet Singh, Suze Orman and More Top Money Experts Share Their Best Social Security Advice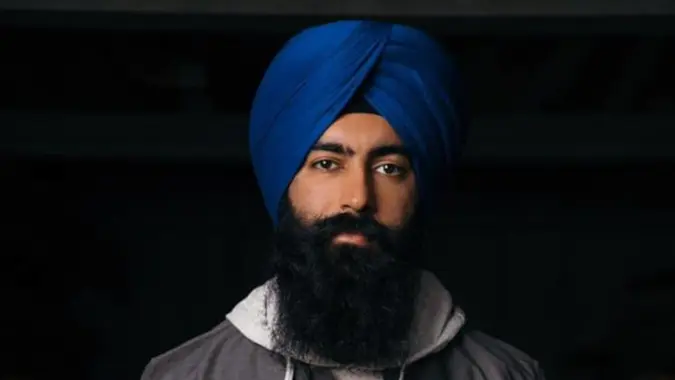 Jaspreet Singh / Jaspreet Singh
Many Americans are counting on Social Security to provide them with a significant amount of income in retirement. A recent GOBankingRates survey found that nearly a third of Americans (32%) are relying on Social Security to provide over $2,500 in monthly income to be able to retire comfortably.
While a significant portion of Americans are planning to rely on Social Security to provide the bulk — if not all — of their income in retirement, this may not be the best strategy. GOBankingRates spoke with some of the top money experts in America to get their advice on how to utilize Social Security income when retirement planning, and whether you should make it part of your retirement plan at all.
Here's what top experts like Jaspreet Singh, Suze Orman and David Bach had to say.
David Bach: Collect Social Security as Soon as You Are Eligible
David Bach, author of "The Automatic Millionaire," offered advice that runs counter to conventional financial expert advice.
"Here's the truth about Social Security most experts won't tell you," he said. "If you don't need Social Security for retirement, you should take it the moment you're available to take it. Why? Because it's free extra money to enjoy now. Take more trips. Travel first class. Help your children. Spoil your grandkids. Give to charity. Have fun. Don't wait … live it up now."
Are You Retirement Ready?
Barbara Ginty: Don't Forget About Taxes on Your Social Security Income
Barbara Ginty, CFP, host of the "Future Rich" podcast, noted that many Americans forget to calculate the impact of taxes when determining how Social Security will play a role in their retirement plans.
"Planning your retirement involves preparing for a changing landscape," she said. "Social Security is an important puzzle piece in that planning, but it is important to plan for that piece in conjunction with the most overlooked piece, which is taxes. Understanding and preparing for taxes and taxes on Social Security benefits is often a stumbling block and misstep for many retirees.
"It is imperative you plan for your net Social Security benefits and not your gross," Ginty continued. "Additionally, being prepared for the taxation of Social Security to be adjusted, as it hasn't since the taxation of benefits began in 1984, is imperative, as it is very possible the 'cut' to benefits will be made by changing the taxation of the benefits."
David Greene: Social Security Won't Keep Up With Inflated Costs
David Greene, host of BiggerPockets' "The Real Estate Podcast" and author of the upcoming book, "Pillars of Wealth: How to Make, Save, and Invest Your Way to Financial Freedom," said it's risky to depend on Social Security income to fund your retirement, especially as funds are currently projected to be insufficient by 2033.
"With the future of Social Security in jeopardy, there's never been a more important time to take control of your own financial future," he said. "Relying on anyone, the government included, to take care of you in the future is unwise and can lead to big problems.
"Traditionally, people have saved money in anticipation of retirement when they will not be earning income, and have seen Social Security as a supplement to that income," Greene continued. "With inflation causing housing, transportation, food, energy and everything else to become more expensive, aging Americans need to be aware of how this will impact their quality of life. A more expensive cost of living paired with reduced Social Security benefits is a recipe for financial disaster."
Are You Retirement Ready?
Suze Orman: Plan for a Retirement Without Social Security Income
Suze Orman, host of the "Women & Money" podcast, said you should plan to be able to fund your retirement without any income from Social Security.
"A person needs to plan for retirement as if Social Security won't exist, then figure out how much they will need [to save] to live the lifestyle they're currently accustomed to," she said. "Many people think they have saved enough only to find out the hard way. Too many people end up having to work during retirement due to rising rent, cost of healthcare and thinking they have enough."
Jaspreet Singh: Don't Rely on Social Security To Fund Your Retirement
Jaspreet Singh, founder of Briefs Media, warned that Social Security alone won't be able to provide you with the lifestyle you want in retirement.
"Think of Social Security like minimum wage," he said. "It's not going to be enough for you to live your life financially free. That means you can't do what your parents (or grandparents) did.
"For our parents and grandparents, retirement planning was a 'three-legged stool,'" Singh continued. "You had (1) Social Security, (2) a company pension and (3) your own savings/investments. Now, Social Security is drying up and pensions are a thing of the past. This leaves personal savings and investments as the sole tool to becoming wealthy."
Gabrielle Olya contributed to the reporting for this article.
Survey methodology: GOBankingRates surveyed 1,028 Americans ages 18 and older from across the U.S. between June 27 and June 29, 2023, asking nine different questions: (1) Have you used Artificial Intelligence (AI) for any of the following? (Select all that apply.); (2) How much do you think you'll need in monthly Social Security income in order to retire comfortably?; (3) How much do you spend on your average Costco trip?; (4) How often do you go to Costco?; (5) What items do you purchase most frequently at Costco?; (6) How do you think the restart of student loan payments will affect the economy in 2023 and beyond?; (7) How much student loan debt do you currently have?; (8) How will the restart of student loan payments affect your financial situation? (Select all that apply.); and (9) How much did you (or do you expect to) inherit from your parents/relatives? GOBankingRates used PureSpectrum's survey platform to conduct the poll.
Are You Retirement Ready?
More From GOBankingRates