Over Half of Boomers Are Relying on Social Security Heavily (or Fully) in Retirement — Why Average $680K Savings Won't Cut It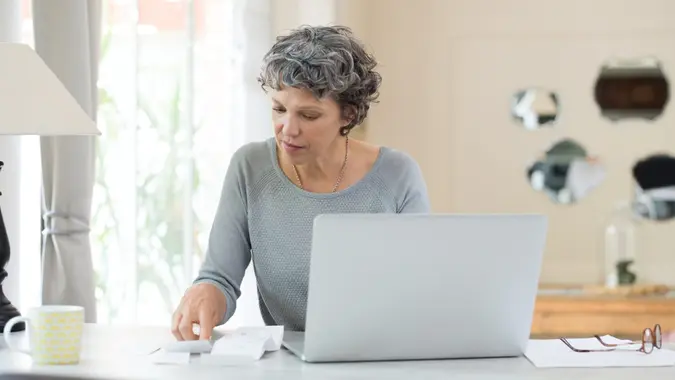 Ridofranz / Getty Images/iStockphoto
Social Security is a federal program that helps supplement retirement income for millions of Americans, but a large portion of retirees rely heavily on their monthly payments.
According to a recent study by Retirement Living, which surveyed 758 American baby boomers ages 59 and older about their financial plans, over half of respondents said they depend on Social Security and other government programs for retirement income either "heavily" or "entirely." Retirement Living also found that nearly one in five baby boomers rely entirely on Social Security for their retirement income.
Nearly 70% of baby boomers were worried about whether their retirement savings were enough to carry them through retirement, the survey found. The average retirement savings for participants came out to slightly more than $680,000, but the majority said they'd feel better if they had $1.2 million instead. Baby boomers expect their current savings to last them 13 years.
Social Security is not meant to be the only source of income. According to the Social Security Administration, Social Security benefits will only replace about 40% of your pre-retirement earnings. Taking benefits before full retirement age can lower the amount you receive each month by as much as 30%. Delaying benefits up to age 70 will ensure you receive the maximum amount possible.
How much you need in retirement depends on your desired lifestyle, but a rule of thumb is that your retirement income should equal 80% of your pre-retirement income, Steve Sexton, financial consultant and CEO of Sexton Advisory Group, explained to Fortune. 
"For example, if you make $150,000 per year, you should aim to have at least $120,000 per year in retirement to live comfortably in your golden years," said Sexton.
Are You Retirement Ready?
More From GOBankingRates