Social Security: Could A New Proposal Fix 75% of Funding Issues?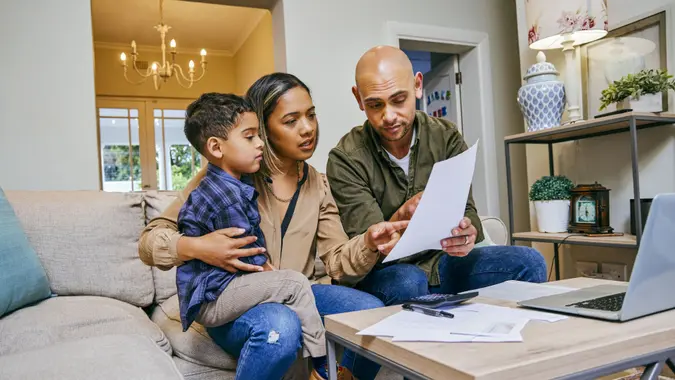 Moyo Studio / Getty Images
One of the latest "big ideas" comes from U.S. Sens. Bill Cassidy (R-La.) and Angus King (I-Maine), who are among the lawmakers trying to come up with solutions to the upcoming insolvency of the Old-Age and Survivors Insurance (OASI) Trust Fund. That fund is expected to run out of money by the middle of the next decade. When it does, Social Security will have to rely solely on payroll taxes, which currently finance about 75% to 80% of benefits.
Among the proposals Cassidy and King have floated is to create a sovereign-wealth fund to help finance Social Security. The idea is to put $1.5 trillion over five years into the fund and hold it in escrow for 70 years, MarketWatch reported. If the fund fails to generate a return of 8% or higher, Social Security's maximum taxable income and payroll tax rate would be increased to ensure the program stays on track to be solvent for another 75 years.
During a Bipartisan Policy Center webcast on April 25, Cassidy said he hoped that stronger market investment returns of 8% could help replace up to 75% of the forthcoming Social Security funding shortage. He argued that this would be much better than the 1% to 3% returns typical of Treasury funds, especially with inflation still at a high level.
More recently, Cassidy said the fund would aim to have an average growth rate of 8.5% over 75 years. If successful, the idea would fix three-quarters of the Social Security funding problem, but not all of it.
"We think it's a really good start on a solution," Cassidy said. "Now we need leading presidential candidates to step to the plate, be honest with the American people and help us find the additional 25%."
Are You Retirement Ready?
His idea might be a tough sell, however. As the senator pointed out in The Dispatch podcast, "Entitlement Reform," a resolution would require a president to be involved — something he says neither former president Donald Trump nor President Joe Biden seems willing to do. The other factor is that proposals for privatizing Social Security are not new — they've been around for at least 30 years. At that time, politicians and think tanks suggested private investment accounts as an option to address the program's financial problems. Those problems are still around and so are calls in some quarters to privatize it.
While Cassidy and King's plan isn't being touted as privatization, as they have left where funds would come from and where they will be invested as a "political decision," the concept has historically been referred to as such.
So what could this type of Social Security reform do for rebuilding Americans' retirement? Proponents of the plan have offered several reasons to support their positions, as the Britannica Pro/Con website noted.
Pros
Here are two reasons why privatizing Social Security might be a good idea.
Moving to personal retirement accounts could "reduce Social Security's debt and bring the system back into solvency," the CATO Institute's Project on Social Security stated.
Retirees may see a higher return on investment which would eliminate the need for cuts and could offer more funds in the future.
Cons
Depending on how it's done, privatizing Social Security could also have adverse consequences.
Privatizing Social Security may have little impact on its impending insolvency — and could even make it worse.
Americans' retirement money will be vulnerable to stock market volatility.
Depending on where funding is derived from, privatizing Social Security could dramatically increase the national debt.
Are You Retirement Ready?
More From GOBankingRates