Social Security's $20B Overpayment Problem Heads to Congress — Who Will Pay for This Costly 'Management Problem'?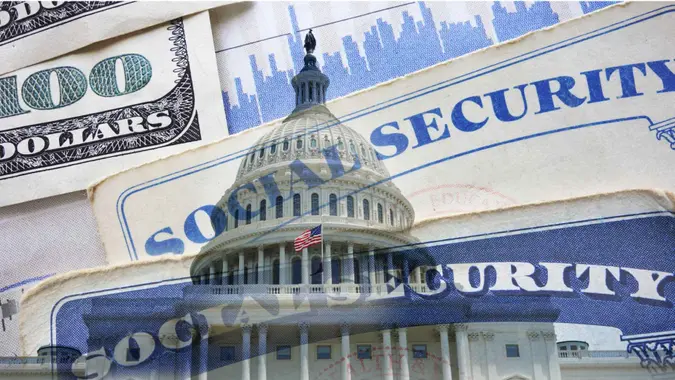 zimmytws / Getty Images/iStockphoto
Recently, many Americans have been receiving letters from the Social Security Administration (SSA) demanding repayment for billions of dollars wrongfully paid to them. How the error happened is still unknown.
Benefits Pro reported that the U.S. House panel has scheduled a hearing next week to review the SSA's "overpayment" process after it was revealed that the agency clawed back $4.7 billion in overpayments, while another $21.6 billion remains outstanding.
Congress Reacting To The SSA Overpayment Error
ABC News went on to explain that several members of Congress are calling on the SSA to answer for issuing billions of dollars of payments it says beneficiaries weren't entitled to receive — and then demanding the money back.
"The general sense from members is we do have a problem, we've got to address it, we've got to fix it," said Rep. Mike Carey (R-Ohio), the No. 2 Republican on a House panel that oversees Social Security. He has called for a congressional hearing on the subject.
To add, Sen. Rick Scott (R-Fla.), a member of the Committee on Aging, questioned how the volume of overpayments was allowed to grow to a figure as large as $20 billion. "Is somebody going to be held accountable at the federal level for, you know, messing this up?"
Additionally, Sen. Sherrod Brown (D-Ohio), who chairs a Senate panel that oversees Social Security, noted that "the government's got to fix this."
Are You Retirement Ready?
SSA Overpayment Recipients
Many of the recipients are elderly, poor, or disabled and have already spent the money and have little or no way of repaying it to the government. WSBTV Atlanta spoke with one couple who is affected by the SSA repayment demand.
Matt and Kristen Cooper explained to WSBTV that they got a letter from SSA demanding they repay $30,000 in overpayments. To add insult to injury, the SSA also said it is cutting their children's monthly payments from about $900 to just $150 because of a government calculation error, even after Matt Cooper was severely injured while on duty as a police officer.
"It just feels like we've been failed," lamented Kristen Cooper.
In an economy that's still struggling with high inflation, it's unclear how Congress will rule on this issue, who will end up repaying or absorbing the cost of this error — and how the lives of impacted SSA recipients will be affected.