Social Security 2023: Direct SSI Payment of up to $914 Set To Arrive Aug. 1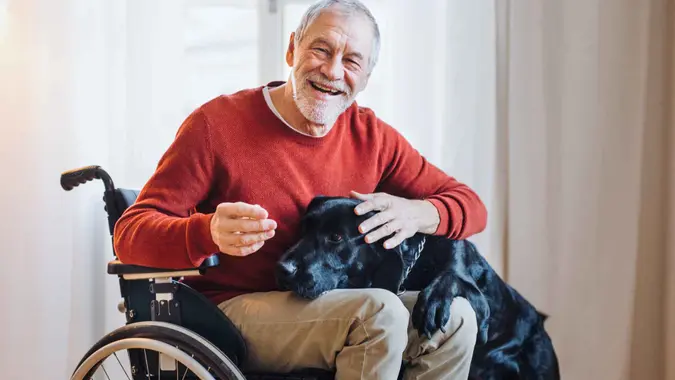 Halfpoint / Getty Images/iStockphoto
Were you wondering why you received two Supplemental Security Income (SSI) payments in June and nothing in July? There's good news — the next direct SSI payment is set to arrive by Aug. 1. While it might be confusing, there's a logical reason behind this irregular payment schedule.
SSI Payment Schedule: How Does it Work?
The first of the month doesn't always land on a weekday, so the schedule for SSI payments adjusts to send out benefit payments during business days. In 2023, this scheduling arrangement results in four months where you'll receive two payments and another four months without a scheduled payment.
Even with the months where there's no scheduled SSI payment, you'll still receive a total of 12 payments throughout the calendar year. To ensure you're prepared for these fluctuations in payment dates, make note of these months with double payments (and no payments) in 2023.
Double payment months:
March.
June.
September.
December.
Months without payment: 
January.
April.
July.
October.
On months with double payments, you'll typically see one payment on the first of the month as usual and another payment on the final business day of the month. If the missing payment for July 2023 caught you off-guard, you'll want to mark your calendar for the next occurrence in October 2023.
Are You Retirement Ready?
Eligibility and Payment Amounts
Depending on how you've filed, the income you receive from the Social Security Administration (SSA) varies. If you're eligible for SSI benefits, you'll fall into one or more of these categories:
You're an adult or have a child with a disability or blindness.
You're 65 or older.
You meet specific financial requirements that qualify as limited resources or limited income.
You're a U.S. citizen, national of the U.S., or certain noncitizen.
You reside in one of the 50 states, the District of Columbia, or the Northern Mariana Islands.
For those filing as individuals, that means a maximum payment of $914. Eligible couples who've filed may receive a maximum payment of $1,371 according to the Social Security Administration. Finally, essential persons (those who live with the eligible person) may receive monthly amounts of $458.
More From GOBankingRates