Social Security: You Get No SSI Check in July — Here's Why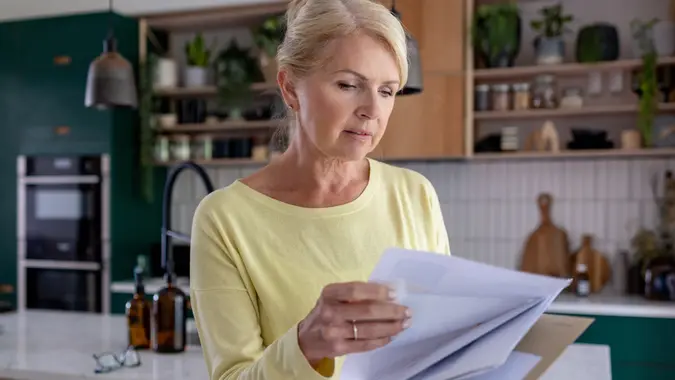 andresr / iStock.com
The Social Security Administration giveth, and the Social Security Administration taketh away — at least when it comes to beneficiaries who qualify for Supplemental Security Income (SSI) payments.
July is one of the months when the agency doesn't issue an SSI check. Because of a quirk in the payment schedule, SSI beneficiaries get two payments in March, June, September and December, while no payments are deposited in January, April, July and October.
SSI benefits are provided to low-income individuals with limited resources who are blind or age 65 or older, or who have a qualifying disability. A qualifying disability is one that keeps you from working and is expected to last one year or result in death
In 2023, the federal SSI benefit rate is $914 for an individual and $1,371 for a couple. However, some states supplement the federal SSI benefit with additional payments, which makes the total SSI benefit higher. SSI benefit amounts and state supplemental payment amounts vary based upon your income, living arrangements and other factors, according to the SSA.
The following states and U.S. territories do not pay a supplement to SSI recipients: Arizona, Arkansas, Mississippi, North Dakota, Northern Mariana Islands, Tennessee and West Virginia.
As for regular Social Security retirement benefits: They will be paid on the usual schedule in July 2023. If your birthday falls on the 1st through the 10th, you will receive your payment on the second Wednesday of the month, which is July 12. If your birthday falls on the 11th through the 20th, you'll be paid on the second Wednesday (July 19). Those with birthdays on the 21st through 31st will be paid on the third Wednesday (July 26).
Are You Retirement Ready?
If you received Social Security before May 1997 or receive both Social Security and SSI, then Social Security is paid on July 3. You can see the full 2023 payment schedule here.
More From GOBankingRates