Social Security: Your Family Could Lose an Entire Month of Benefits When You Die — Here's How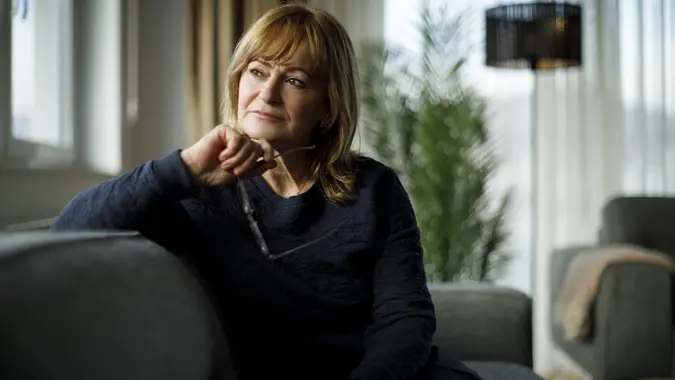 damircudic / iStock.com
Each monthly Social Security check you receive is for the previous month — which means that the payment you get in January is actually for the month of December. The Social Security Administration says you have to live for the entire month to receive your benefit, leaving many family members feeling "cheated" out of a payment when a loved one passes away.
Devin Carroll, a Social Security expert who founded the blog Social Security Intelligence and runs a Facebook group dedicated to Social Security Issues, explained to MarketWatch that there's often a lot of confusion and distress when people learn this rule. "Usually it's about how unfair it is. Somebody will say, 'My husband lived for 30 days in a month that was 31 days. That was our money,'" he says.
There have been legislative proposals over the years to pay for the month of death or prorate payments to the date of death. However, none of these has become law, MarketWatch reported. The SSA estimated that paying the full month of death would cost $1.6 billion per year, and paying to the date of death would add $800 million per year.
In some cases, families will need to put in a claim for missing money that a person who died was supposed to receive, but this is rare, noted MarketWatch. If this happens, you'll need to file SSA form 1724, or the Claim For Amounts Due In The Case Of Deceased Beneficiary, with your local Social Security office.
Are You Retirement Ready?
If you're a surviving spouse or a dependent, the SSA should automatically change your benefits to survivors benefits after the agency receives the report of death. You could also qualify for the special lump-sum death payment, a one-time $255 payment to the surviving spouse or, if the spouse has died, to eligible children who were living in the same household as the worker.
Sometimes families receive a Social Security payment after the month of the person's death. This always needs to be returned. How you return the benefits depends on how the deceased received them, according to the SSA. For direct deposit, contact the bank and request that the funds received for the month of death be returned. If benefits were received by check, do not cash any checks received and return them to the Social Security Administration.
More From GOBankingRates