Social Security 2023: How The 8.7% COLA and Subsequent Increased Spending May Be Impacting Inflation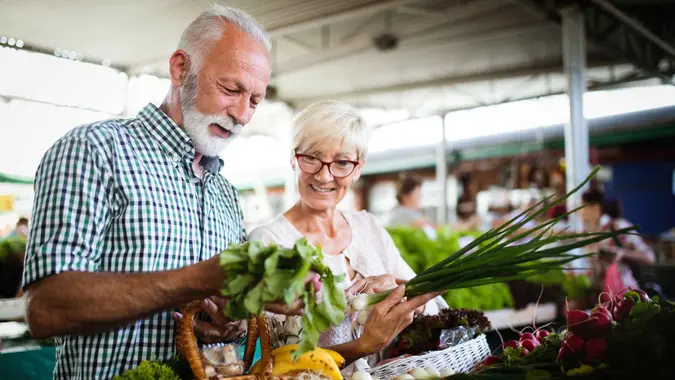 nd3000 / Getty Images/iStockphoto
A bump to the cost of living allowance (COLA) — to 8.7% for 2023 — has resulted in a surge in senior spending compared to other generational groups. But is helping to maintain seniors' standard of living complicating the Federal Reserve's attempts to tame inflation?
According to the Bank of America Institute, for the week ending Feb. 18, baby boomers and other Social Security beneficiaries born before 1964 upped their household spending between 4% and 6% year-over-year (YoY), compared to 2% YoY for all ages.
Using Bank of America transaction data, the institute found that the growth of spending amongst those households receiving Social Security payments is 2.1% points higher since November 2022 than those not receiving Social Security benefits.
In October, the Social Security Administration (SSA) announced that around 70 million American beneficiaries would receive an 8.7% COLA increase starting in Jan. 2023. This resulted in an average Social Security retiree benefit increase of $146 per month, the highest increase since 1981. Those collecting Social Security benefits this year saw an average annual increase to $1,827 from $1,681 in 2022, per CNBC.
Could Increased Demand Be Perpetuating Inflation?
With increased consumer spending comes the fear that it is impacting the still-high inflation Americans are living with today. Some critics pointed to the detrimental effect spending by senior citizens could have on inflation — and how it may hamper the Fed's inflation efforts as well as President Biden's Inflation Reduction Act of 2022 (IRA).
Are You Retirement Ready?
However, when consumer prices and inflation were at 40-year highs and the Social Security cost-of-living adjustment (COLA) lagged behind, retirees saw their benefits stretched to the limit, forcing them to take drastic savings measures and scrimp on essentials like food and medicine.
Inflation far outpaced the 5.9% COLA increase in 2022. As the institute noted, boomers reduced spending more than other generations during the pandemic, so this hike in spending might be a delayed reaction — or seniors playing "catch-up." The institute also mentioned the possibility that retirees benefited less from pandemic or stimulus relief payments than younger generations.
The impact that an increase in senior spending will have on inflation is likely minimal, given the many global and domestic economic shocks that influenced the rate over the past year. What is more likely, however, is that next year's COLA will shrink if the Fed is finally able to get inflation down. Mary Johnson, policy analyst at The Senior Citizens League, expects little to no COLA for 2024.
"Right now, it looks like the COLA for 2024 could dip below 3% and quite frankly, if that trend continues, it could go to even 2% or less," Johnson said, as quoted by CNBC. "If we get any (COLA) at all, it simply means that inflation is coming down slowly."
Are You Retirement Ready?
More From GOBankingRates