Social Security Insolvency: Don't Let Fear Push You To Claim Before Full Retirement Age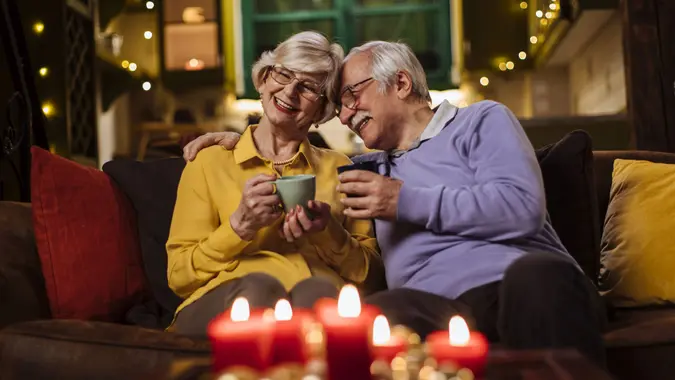 mihailomilovanovic / Getty Images
While U.S. lawmakers decide how to deal with Social Security before one of its funding sources runs out of money, some seniors have been spooked into claiming benefits early to avoid potential cuts further down the road. Many could end up leaving tens of thousands of dollars on the table because of it.
No Social Security cuts are imminent, or even officially on the table. But some members of Congress have wondered aloud whether the program should be scaled back before the Old-Age and Survivors Insurance (OASI) Trust Fund becomes insolvent – which could happen as early as 2032.
When the OASI is tapped out, Social Security recipients face a roughly 20% reduction in benefits, according to the CBO. That gap would rise over time until benefits become about 35% smaller by 2096. After that, the gap would remain stable.
Although there has been chatter that some lawmakers aim to cut Social Security benefits before the trust fund runs out, GOP leaders insist they have no intention to do so. Those who have publicly opposed cutting Social Security include U.S. House Speaker Kevin McCarthy (R-Calif.) and Senate Minority Leader Mitch McConnell (R-Ky.).
Even so, some seniors are worried enough about potential cuts that they are filing for benefits years before they reach full retirement age. One of them is Darlene Cacchiotti, 64, a Florida resident who recently told the Wall Street Journal that she claimed benefits early because she was "afraid the money wasn't going to be there." By filing early, she will receive about $400 less than she would have if she had waited until her full retirement age of nearly 67.
Are You Retirement Ready?
Greg Young, 58, a retired teacher in New Jersey, told the WSJ that he plans to file for Social Security at age 62 after previously planning to wait until his FRA of 67 years old.
"I paid a lot of money into the system over the years," Young said. "I'd like to see something in return."
Even if cuts are approved before the trust fund runs dry, claiming benefits early is still a losing proposition for most retirees. The average retirement benefit is $1,779 a month as of January 2023, according to the Social Security Administration. That rises to $3,627 a month for those 67 years old, Time reported. For 70-year-olds, the average is $4,555 a month.
Plenty of data are out there confirming the financial benefits of waiting to claim Social Security. As previously reported by GOBankingRates, a recent paper in the "Journal of Financial Planning" found that delaying benefits to age 70 instead of 62 increases monthly benefits by 77% in inflation-adjusted terms.
A separate study conducted by researchers at the Federal Reserve, Boston University and Opendoor Technologies estimated that waiting until age 70 to claim Social Security would boost recipients' lifetime discretionary spending by a median $182,370 in today's dollars.
Meanwhile, Time cited recent research from a group of economists indicating that all U.S. workers between ages 45 and 62 would benefit from waiting until beyond age 65 to start receiving benefits – and more than 90% would benefit from waiting until age 70. But only 10% of workers actually wait until 70, according to a study published in the National Bureau of Economic Research.
Are You Retirement Ready?
"Those who are thinking about making immediate changes based on the conversation right now–I would definitely caution against that," Kathleen Romig, director of Social Security and disability policy at the Center on Budget and Policy Priorities, told Time. "There seems to be a commitment by congressional leadership to not cut Social Security benefits this year."
More From GOBankingRates