Social Security: Only 13% Know the Answer to Crucial Retirement Age Question — Are You One of Them?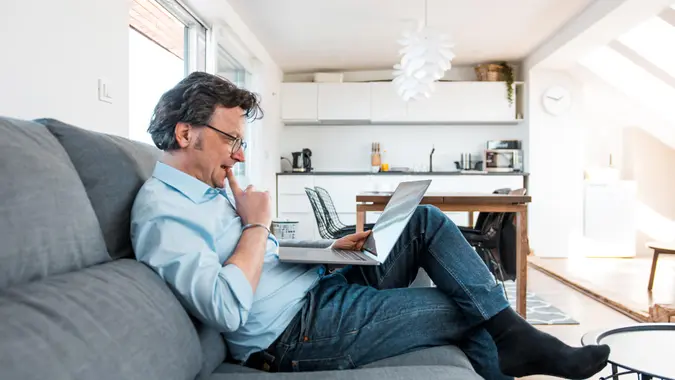 kovaciclea / Getty Images/iStockphoto
For the vast majority of Americans, Social Security is a constant companion throughout their lives. Most people get their Social Security number at birth, right there in the hospital. When you reach working age, you'll use your SSN to apply for jobs, get paid and file taxes. You'll also need it to open bank accounts and apply for loans. Most seniors get a Social Security payment every month for the rest of their days.
Given the importance of Social Security, you'd think everyone would know a lot about how the system works. That's not the case — or even close, according to a recent survey from Nationwide.
The Nationwide Retirement Institute 2023 Social Security Survey, released in August, found that about half (51%) of U.S. adults don't know or are not sure what percentage of their income is — or will be — replaced by Social Security in retirement. A similar percentage (49%) don't know or mistakenly believe that if they file for Social Security early, then their benefits will automatically go up once they reach their full retirement age.
Speaking of which: Only 13% of the 1,806 survey respondents even know their full retirement age based on their year of birth. On average, respondents guessed 60 years of age. Younger Americans were even more off the mark: Gen Z and millennials guessed ages 54 and 55, respectively.
For the record: The correct age is either 66 or 67, depending on when you were born. For everyone born in 1960 or later, the full retirement age is 67. The FRA is the age at which you are entitled to your full benefits based on your work record. You can apply for Social Security retirement benefits as young as age 62, but the longer you wait, the higher your monthly payment. When you reach age 70, there is no more financial advantage to waiting.
Are You Retirement Ready?
Here are some other key knowledge gaps unveiled in the Nationwide survey:
More than two in five (42%) of those not currently receiving Social Security are not sure how much their monthly Social Security payments will be once they claim benefits.
More than two-thirds of consumers (70%) do not know that Social Security is protected against inflation.
"Nearly four out of five Americans say that the Social Security system needs to change, while at the same time our research shows that most people don't understand how the current system works," Tina Ambrozy, senior vice president of Strategic Customer Solutions at Nationwide, said in a press release.
To fix that knowledge gap, she recommended taking a "collaborative approach" that involves drawing on the expertise of financial professionals and public policymakers. Nationwide has had a front-row seat to the issue after conducting its survey every year since 2014.
"Social Security is a complex system, and it can be difficult to know what you are entitled to," Ambrozy said. "The past 10 years of research have been about providing insights to aid that effort, and while we have made notable progress, we still have work to do."
More From GOBankingRates