Social Security: New Proposal for Higher COLA Bump for Certain Federal Retirees – Would You Qualify?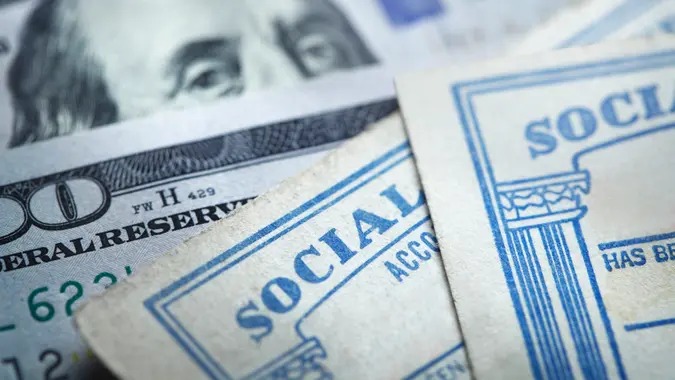 DNY59 / Getty Images/iStockphoto
A new bill has been introduced in Congress that would increase the annual cost of living adjustment (COLA) for retired federal employees under the Federal Employees Retirement System (FERS) in some cases, according to FedSmith.com.
The Equal COLA Act (S.3194) has again been introduced by Senator Alex Padilla (D-Calif.), which is an addendum to legislation introduced by Rep. Gerry Connolly (D-Va.). This isn't the first time that this type of legislation has been proposed.
If enacted, both bills would modify existing law to ensure that federal retirees under the Federal Employees Retirement System (FERS) always get the same COLA as retired federal employees under the Civil Service Retirement System (CSRS). Here's what both elected officials had to say on the matter:
"Federal retirees who have worked in service to our country should receive the full adjustment in benefits each year that is consistent with national economic trends. The Equal COLA Act will ensure the nearly 800,000 federal retirees living on fixed incomes receive the full benefits they deserve to keep up with the cost of living," stated Padilla.
"This two-tiered system fails to protect FERS retirees who are living on a fixed income. This legislation will rectify this unfair system and ensure these dedicated public servants are protected throughout their retirement," Connolly explained.
How To Calculate the FERS COLA
Presently, FERS retirees occasionally receive a smaller annual COLA adjustment than their CSRS retiree counterparts. This is because of how the law calculated COLAs under the two different retirement systems.
Are You Retirement Ready?
The 2022 COLA was 5.9%, and the 2023 COLA was an astronomical 8.7% thanks to stubborn inflation. Since then, the reintroduction of this bill has been a strong initiative by these two legislators.
Unfortunately, FERS retirees receive a smaller COLA adjustment than federal retirees under CSRS, especially when the COLAs are as high as 5.9% and 8.7% respectively.
The FERS COLA breakdown is outlined below as explained by FedSmith.com:
For FERS or FERS Special benefits, if the increase in the Consumer Price Index (CPI) is 2 percent or less, the COLA is equal to the CPI increase. 
If the CPI increase is more than 2 percent but no more than 3 percent, the Cost-of-Living Adjustment is 2 percent. 
If the CPI increase is more than 3 percent, the adjustment is 1 percent less than the CPI increase. 
The new amount is rounded down to the next whole dollar.
Meanwhile, retired federal workers under the CSRS get the full COLA, hence the push for the passage of these bills.
Why the COLA For Federal Retirees Under FERS Is Different
The system for FERS was purposely set up differently than CSRS by Congress back in the 1980s. The reason is that employees under FERS get benefits that CSRS employees do not get. The benefits for FERS recipients are outlined below:
Social Security
Matching funds from the federal government (up to 5%) to invest in their Thrift Savings Plan (TSP) accounts
Annuity payments in retirement
Fortunately, both TSP and Social Security are benefits that FERS recipients still get to keep in retirement even if they choose to leave public service during their careers.
Are You Retirement Ready?
In comparison, CSRS recipients are eligible for an annuity and a higher COLA in retirement but do not receive matching funds in a TSP account as FERS recipients do. Additionally, CSRS recipients do not receive Social Security benefits either. Since the return on TSP account investments has the potential for significant compounding, this typically outweighs the smaller COLA adjustment that FERS recipients see compared to CSRS recipients. So the question remains: is the current system unfair and will these bills pass? As of now, the fate of these bills in Congress is unclear.
More From GOBankingRates