Social Security: Payment Delays Likely Due to Debt Ceiling Crisis — Will You Still Get a Check?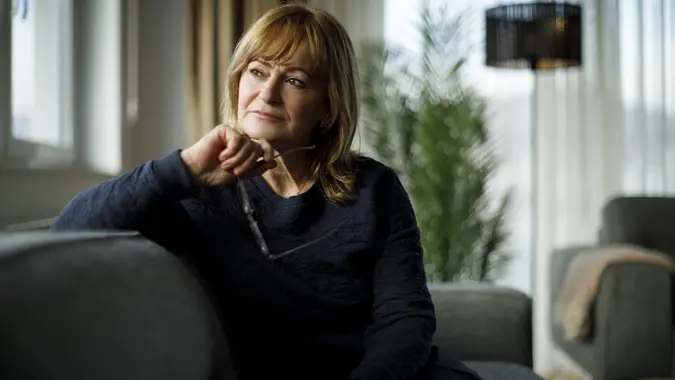 damircudic / iStock.com
Partisan differences over how to solve the current debt ceiling crisis continue to stall progress on reaching a resolution, meaning that the United States might not be able to pay all of its obligations as early as June. When that happens, there's a decent chance that some Social Security payments will be delayed.
A lot depends on how government officials address a law dating to the 1990s designed to protect Social Security benefits even when the government delays raising the debt limit.
The law is known as the Social Security "escape clause." It was enacted by Congress in 1996 as a way to prohibit the disinvestment of Social Security trust funds for any purpose other than the payment of benefits, according to a recent blog by Steve Robinson, chief economist at The Concord Coalition, a non-partisan organization that advocates responsible fiscal policy.
But Robinson also noted that in 1997, the Social Security Administration implemented a new policy to vary the payment of monthly benefits based on each beneficiary's date of birth. Today, Social Security benefits for most recipients are paid either on the second, third or fourth Wednesday of the month. The result is that some benefits might be more vulnerable to delay than others, depending on the timing of a government default.
Are You Retirement Ready?
"Read in combination, these two changes could have the unintended effect of funding the rest of the government until the Social Security trust funds are exhausted should Congress fail to increase the debt limit after other extraordinary measures have been exhausted," Robinson wrote.
Those extraordinary measures are already being taken under the authority of Treasury Secretary Janet Yellen. The wild card is what happens should Congress not raise the debt limit after the extraordinary measures are exhausted.
If the U.S. were to default on its debt, then the Treasury Department would have to decide what does and doesn't get paid — and that could impact Social Security and Medicare payments, according to Dan Adcock, director of government relations and policy at the National Committee to Preserve Social Security and Medicare (NCPSSM).
"There's a good chance that benefits for retirees and people with disabilities and survivors would be disrupted," Adcock told CNBC in January, after the debt ceiling was reached.
A January blog on the NCPSSM website noted that without the legal authority to borrow beyond the current debt ceiling, Social Security, Medicare, Medicaid and other payments "will not be made on time and in full" unless Congress approves a debt ceiling increase.
"Even a short delay in the payment of Social Security benefits would be a burden for the millions of Americans who rely on their earned benefits to pay for out-of-pocket health care expenses, food, rent and utilities," the NCPSSM noted. "In fact, almost two-thirds of beneficiaries depend on Social Security for half of their income and 40% rely on their benefits for 90% or more of their income."
Are You Retirement Ready?
A lot is still up in the air, so Social Security beneficiaries are advised not to panic about a delay in monthly payments — at least not yet.
Take Our Poll: As a Retired Person, Are You Comfortable With Your Monthly Income?
As GOBankingRates previously reported, a plan proposed by U.S House Republicans would call for the Biden administration to make only the most urgent federal payments if the debt limit is reached. The plan might also specify that the Treasury Department continue making payments on Social Security, Medicare and veterans benefits as well as military funding.
More From GOBankingRates
Are You Retirement Ready?