Social Security: How Public Workers Also Receiving Pensions May Finally Receive Fair Compensation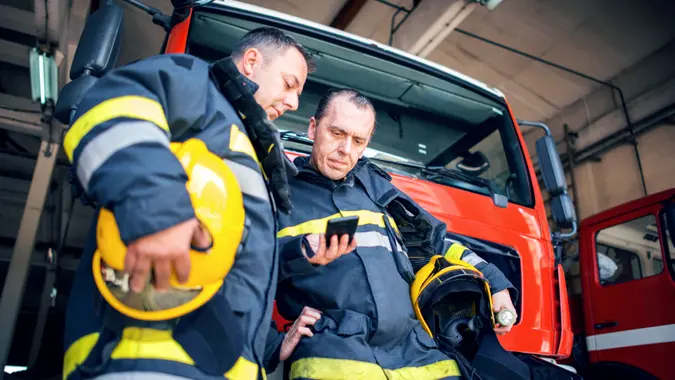 bluecinema / Getty Images
Millions of Americans who worked in public sector jobs could see a boost in their Social Security benefits in the future.
On Sept. 20, 2022, a congressional committee voted for a bill that, if passed, would nullify existing rules that reduce benefits for certain public workers — including teachers, firefighters, police and government employees. The bill, called the Social Security Fairness Act, was submitted to the House of Representatives by the House Ways and Means Committee.
As it stands, the Social Security Act includes two rules that reduce benefits for public servants: the Windfall Elimination Provision (WEP) and the Government Pension Offset (GPO).
The WEP reduces Social Security checks for retirees who are eligible for benefits based on past work, but who simultaneously received a public pension from employment not covered by Social Security. The GPO reduces spousal benefits for surviving spouses who also receive government pensions.
Both rules would be repealed if the Social Security Fairness Act is passed, putting more cash in the pockets of affected retirees.
"It affects hundreds of thousands, if not millions of public employees that paid into Social Security and essentially are being penalized because they also happen to be public servants," Edward Kelly, general president of the International Association of Fire Fighters, told CNBC.
The Social Security Fairness Act received bipartisan support, with 300 co-sponsors out of the 435 reps who voted. The bill was also introduced to the Senate with the backing of 49 leaders on both sides of the aisle.
Are You Retirement Ready?
Under current law, some beneficiaries receive lower benefits than they would if they paid into Social Security, while others receive higher benefits, according to the Bipartisan Policy Center. But whether the bill will be passed remains to be seen, as it would cost roughly $150 billion over 10 years per Emerson Sprick, policy analyst at the Bipartisan Policy Center, who spoke with CNBC about the proposal.
Additionally, research has found that repealing the WEP and GPO rules would result in Social Security benefits that are "overly generous" for noncovered workers, CNBC added.
Another solution may be to create a proportional approach. For example, instead of the WEP, benefits would be calculated based on all earnings and then adjusted to reflect the share of their careers in jobs covered by Social Security. Currently, there are bills on Capitol Hill that propose a proportional approach, but Sprick said it may not solve all inequities in the current system.
The main problem with the proposal as it stands is that it doesn't explain how it would address Social Security's solvency crisis. According to the Congressional Research Service, projections show that Social Security will be unable to pay out due benefits in full and on schedule as soon as 2035.
Josephine Nesbit contributed updated information to this article.
More From GOBankingRates