Social Security: The '5-Year Rule' You Need To Know Before You Retire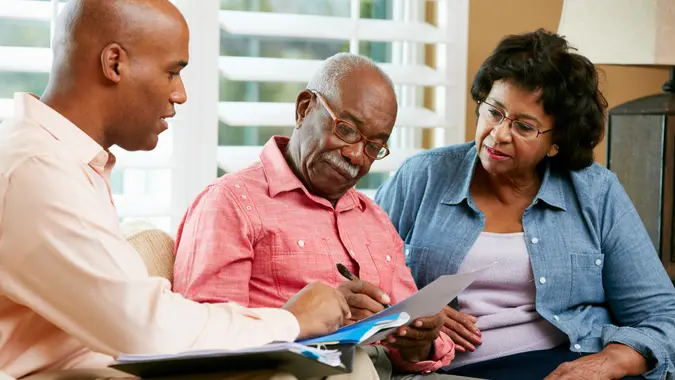 monkeybusinessimages / iStock.com
According to the Social Security Administration (SSA), more than one in four 20-year-olds will develop a disability before they reach retirement age — and if it meets the SSA's strict definition of the term, it's serious.
The SSA's eligibility standards for Social Security Disability Insurance (SSDI) are notoriously unforgiving. The agency pays SSDI benefits only for conditions that completely preclude the applicant from working and that are expected to persist for at least one year or result in death.
According to the SSA, "Just a small subset of Americans living with disabilities" are eligible for the social insurance program.
But the SSA's rigid definition of disability is just one of two major obstacles facing applicants, 67% of whom are denied benefits. Since potential beneficiaries pay into SSDI through employment taxes, applicants must pass an inflexible work test as well.
If you or a loved one is considering applying for SSDI, it's important to know what you're up against before you begin the long, slow and often frustrating process. But if you succeed, you could get your full Social Security payments at any age.
Are You Retirement Ready?
The SSA Imposes a Two-Part Earnings Requirement
SSDI benefits convert to retirement benefits when the recipient reaches retirement age, but the amount of the payment doesn't change.
In order to qualify for SSDI before full retirement age, applicants must have a condition that meets the SSA's definition of a disability and satisfy two earnings tests: 
Take Our Poll: Are You Concerned About the Safety of Your Money in Your Bank Accounts?
The Recent Work Test and the Five-Year Rule
The SSA's recent work test is based on standard three-month calendar quarters that start on Jan. 1 and end on Dec. 31.
If you develop a disability: 
In the quarter you turn 31 or later, you must have worked for five years out of the 10-year period ending with the quarter you developed the disability.
In the quarter after you turn 24 but before the quarter you turn 31, you must have worked half the time for the period beginning with the quarter after you turned 21 through the quarter you became disabled. 
In or before the quarter you turn 24, you must have 1.5 years of work during the three-year period ending with the quarter you became disabled.
Are You Retirement Ready?
The Duration-of-Work Test Increases With Age
In order to qualify for SSDI, you must have worked for at least six quarters — a year and a half — but the requirement increases with age. The SSA's formula is to subtract the year you turned 22 from the year you developed a disability to determine how many quarters of coverage you need to satisfy the duration-of-work test.
Here's a look at the work-quarter threshold depending on the age you developed a disability: 
Age 60: 9.5 years of work
Age 58: 9 years
Age 56: 8.5 years
Age 54: 8 years
Age 52: 7.5 years
Age 50: 7 years
Age 48: 6.5 years
Age 46: 6 years
Age 44: 5.5 years
Age 42: 5 years
Age 38: 4 years
Age 34: 3 years
Age 30: 2 years
Before age 28: 1.5 years
Some blind applicants can qualify if they satisfy only the duration-of-work test. 
How To Apply
Receiving SSDI before you reach retirement age does not reduce your retirement benefits the way claiming Social Security early does. SSDI recipients who reach retirement age will receive the same payment, but it will convert into their retirement benefits. 
If you think your disability qualifies for SSDI and you satisfy both of the work tests, you should apply as soon as you develop a disability — the SSA takes an average of three to six months to process applications.
Are You Retirement Ready?
If you can't apply right away, don't panic. The SSA might pay disability benefits for up to 12 months before you apply if the agency determines you had a qualifying disability and met all the other requirements during that time.
You can apply online at ssa.gov/applyfordisability or call (800) 772-1213 to schedule an appointment at your local Social Security office or to submit your claim over the phone. 
More From GOBankingRates
Are You Retirement Ready?