Social Security Updates: New Info for Retirees Moving to Florida in 2024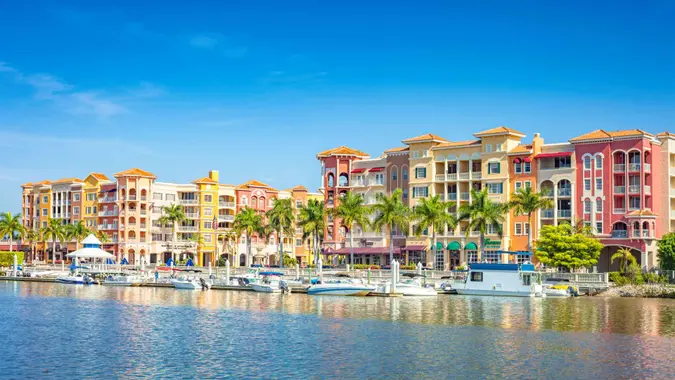 benedek / Getty Images/iStockphoto
Florida has a well-earned reputation for being a magnet for retirees, consistently ranking at or near the top among the states at luring retirees from elsewhere. In 2022, it was the No. 1 destination for retirees who moved from other states, according to a study from Hire a Helper.
Considering how many retirees live in Florida, it's not surprising that the state is home to an extensive network of Social Security offices — so extensive that they have to be broken up into two regions: North Florida and South Florida. The North region has 24 offices, while the South region has 31.
Nearly 5 million Florida residents qualify for Social Security Old-Age, Survivors, and Disability Insurance (OASDI) benefits, according to the Social Security Administration. Of that total, about 3.8 million are retired workers.
The Social Security rules in Florida are the same as everywhere else in the United States, so if you're a retiree planning to move there in 2024, you won't face any rules specific to the Sunshine State.
However, you might have one advantage most U.S. seniors don't enjoy: Florida is one of nine states with no state income taxes. This means you won't have to pay state taxes on Social Security benefits or any other income you earn. The lack of income taxes is one reason Florida ranked sixth in GOBankingRates' analysis of the Top 25 Tax-Friendly States To Retire.
Are You Retirement Ready?
In terms of new Social Security info to know in 2024: The main one for beneficiaries in Florida and elsewhere is the annual cost-of-living adjustment (COLA). The official COLA is expected to be announced on Oct. 12, when the September inflation numbers come out. You can expect a 2024 COLA of 3.2%, according to the latest estimates from The Senior Citizens League, a non-partisan seniors advocacy group.
A COLA of 3.2% would raise the average monthly retiree benefit of $1,790 by $57.30. That's a huge drop from this year's 8.7% COLA, which pushed the average monthly check up by about $146. The COLA for 2022 was 5.9%.
If you plan to move to Florida in 2024, be warned: It has the highest inflation rate in the country, NBC Miami reported. That's mainly because of the Sunshine State's soaring housing costs — especially in metro areas like Miami-Fort Lauderdale-West Palm Beach and Tampa-Clearwater, where inflation rates are roughly double the national average.
Another change you'll likely see in 2024 is a higher limit on earnings outside of Social Security checks. As AARP noted, people receiving retirement, survivor and family benefits who have not yet reached full retirement age might have a portion of their Social Security payments temporarily withheld if they continue to work and earn money above a certain level.
This earnings test changes every year, in line with national wage trends. In 2023, the threshold is $21,240 for beneficiaries who will not reach full retirement age until a later year. That was up from $19,560 in 2022. For every $2 in yearly work income above that limit, the SSA withholds $1 in benefits.
If you do move to Florida in 2024 and have to get by on a limited budget, you'll want to find a place that's comparatively affordable. Here are the best places in Florida where couples can live off just Social Security:
Are You Retirement Ready?
10. Titusville
9. Bartow
8. Lake Wales
7. Largo
6. Winter Haven
5. Lakeland
4. Brooksville
3. Altamonte Springs
2. South Daytona
1. Crystal River
More From GOBankingRates