Will Social Security Offices Be Closed for Christmas and New Year's Holidays?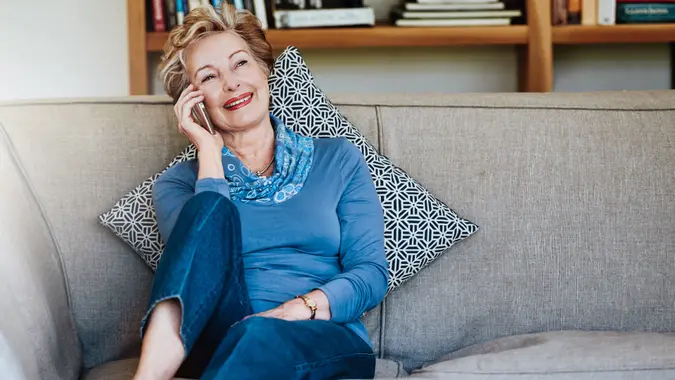 gradyreese / Getty Images
If you plan on visiting a Social Security Administration (SSA) office, be aware of holiday schedule changes. As of 2022, there are 11 federal holidays, and certain rules also apply if the federal holiday falls on a weekend — such as this year.
This December, Christmas Day falls on a Sunday, so Social Security offices will be closed on Monday Dec. 26. In addition, New Year's Eve falls on a Saturday, meaning all offices will be closed on Monday, Jan. 2, 2023.
"In the event that a holiday falls upon a weekend the federal holiday may be observed the day preceding or succeeding the actual holiday itself. This is to ensure employees actually receive a day off in observance of the holiday," according to the SSA.
There are now officially 11 Federal holidays recognized in the United States, with the recent addition under President Joe Biden of Juneteenth.
Social Security offices are open five days a week from Monday to Friday between 9 a.m. and 4 p.m, and the SSA noted that some locations close earlier on Wednesdays.
You can also call the SSA, except on federal holidays, when you will not be able to speak to a live agent, AARP noted. However, you can access some services using the SSA's automated phone system. For example, you can request a benefit verification letter; request a replacement Medicare card; ask to receive a claim status; and receive informational messages such as payment delivery dates.
Are You Retirement Ready?
To speak to a Social Security representative by phone, call SSA's national toll-free number at (800) 772-1213 between 8 a.m. and 7 p.m. on weekdays. You can also call your local office between 9 a.m. and 4 p.m. You'll be able to find the correct number by entering your zip code into SSA's office locator.
The SSA also warns that it is upgrading its National 800 Number system, and that people may experience longer wait times during the transition.
More From GOBankingRates