Is There a 'Worst Time' To Claim Social Security? Statistics Say To Avoid These Ages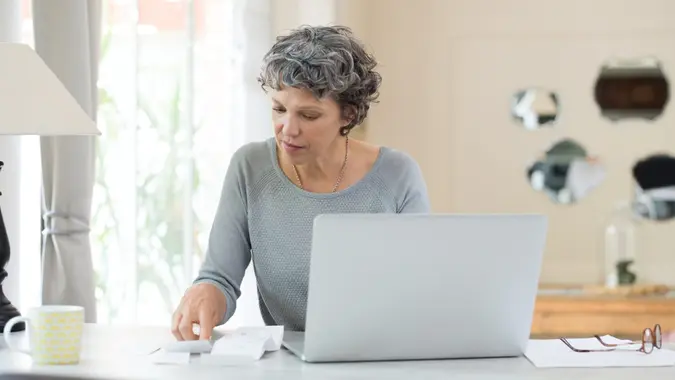 Ridofranz / Getty Images/iStockphoto
The one thing everyone should know about Social Security is that the longer you wait to claim benefits, the bigger your monthly payment. Waiting until age 70 to collect instead of age 62 can boost your total monthly payment by more than three-quarters, according to some estimates. With few exceptions, waiting until age 70 to file is the best strategy.
Conversely, the worst time to claim Social Security is when you've just reached the eligibility age. You can claim benefits as early as age 62 — and a lot of Americans are doing just that. A February report from the Congressional Research Service found that as of 2021, 29.3% of new retired-worker beneficiaries claimed benefits at age 62.
That also happens to be the worse age to claim benefits, according to data cited by Motley Fool. The data came from a 2019 analysis conducted by United Income, which found that ages 62 and 63 were the two worst claiming ages. Only 6.5% of claimants made an "optimal choice" by collecting Social Security that early, Motley Fool reported.
As a general rule, you should only claim Social Security benefits at age 62 if you face difficult circumstances. These might include a terminal medical condition or a shorter-than-normal life expectancy. Another reason to claim early would be if you have a lot of debt to pay down.
But in nearly all cases, you're better off waiting as long as possible to claim. As Motley Fool noted, for every year that a retiree holds off filing for Social Security beginning at age 62, their benefit can grow as much as 8% up to age 70. Once you hit age 70, there's no financial advantage to waiting.
Are You Retirement Ready?
The United Income analysis found that as of 2019, retirees lost a collective $3.4 trillion in Social Security income by not waiting as long as possible to claim benefits, CNBC reported. More than half of retirees (57%) would build more wealth if they waited until 70, according to the analysis.
If nothing else, you should at least wait until full retirement age to collect Social Security to ensure you get 100% of your earned benefit. The current FRA is 66 or 67 years old, depending on which year you were born. For anyone born in 1960 or later, the FRA is 67. Waiting until age 70 to collect gives you 124% of what you'd get at full retirement age.
The good news is, Americans are waiting longer to claim now than they did a decade or so ago. As the Congressional Research Service noted, 29.3% of the approximately 2.7 million new retired-worker beneficiaries claimed benefits at age 62 as of 2021, while 57% were under the age of 66. Those numbers were well down from 52% and 81%, respectively, in 2010.
More From GOBankingRates