AcreTrader Review 2023: How To Invest In Farmland
GOBankingRates Score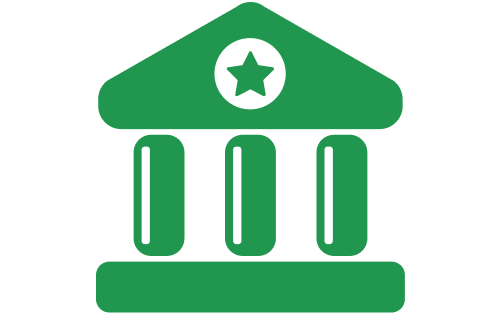 Quick Take: AcreTrader aims to help people expand their portfolios by investing in farmland across the United States. While the returns seem promising, the company has a limited track record. Plus, investors should be wary of AcreTrader's management fees and their potential impact on returns.
Fees
Features
Earning Potential
Customer Service
How did we calculate this?
Pros
Lets you invest in an under-utilized asset class
Two ways to earn returns
Limited to only the highest-quality properties
Cons
Only available to accredited investors
Limited track record
No guarantee of good returns
Liquidity can be low
AcreTrader Overview
AcreTrader is a real estate crowdfunding platform founded in 2018 and based in Arkansas. The platform helps people invest in farmland across the United States with the goal of providing passive income to investors. Historically, investment in farmland has been limited to those with intimate knowledge of the agricultural industry, making it difficult for the average investor to break in. AcreTrader aims to change that by facilitating investments on behalf of anyone who is an accredited investor.
AcreTrader has a rigorous selection process. This ensures it brings only the investments it sees as the highest quality onto the platform. As a result, AcreTrader says its average annual return is 11.0%.
AcreTrader's platform lets investors buy and sell shares of farmland. However, shares can't be sold on the open market. In addition, the platform is only open to accredited investors for now. Investors should keep in mind that AcreTrader charges a fee of 0.75% of farm value which is usually deducted from farm income.
Key Features
AcreTrader has a few key features that set it apart from alternatives. Here's what you need to know.
Fees
AcreTrader has a simple fee structure — there is a flat fee of 0.75% of the overall farm value. According to AcreTrader, that is typically dedicated from farm income.
Features
Some of the stand-out features of AcreTrader are the selection process, ways to earn returns, low barrier to entry and transparent performance metrics. Here is a closer look at each.
Rigorous Selection Process
When investing in real estate, it's not always easy to know whether you are making a sound decision. That's why AcreTrader is highly selective with the properties it allows on its platform. One downside of this selection process is it results in relatively few investment opportunities at any given time. However, it provides key metrics on each property. These include a relative risk rating, the types of crops and the minimum investment.
Multiple Income Streams
One of the benefits of AcreTrader is its investments give you multiple ways to earn returns. Generally, you can earn from annual rent payments and appreciation of the land's value. According to AcreTrader, the dividend yield is 3% to 5% for low-risk properties.
Low Barrier to Entry
AcreTrader reduces the barrier to entry, particularly when compared to buying a farm outright. Most offerings on the platform have a minimum investment of at least $10,000. That may sound high, but consider that the average cost of farmland in the United States was about $3,800 per acre in 2022. Thus, at 445 acres, the average farm would cost over $1.6 million. And given that AcreTrader is currently only open to accredited investors, the minimum investments should be manageable for most of its customers.
Transparent Performance Metrics
One of AcreTrader's strong suits is the wealth of data it provides on each of its investment offerings. Each time you view a property, you'll see key metrics like the farm price, the estimated duration of the investment and the minimum investment. AcreTrader also assigns an investment type to each property, which assesses both risk and expected returns.
Earning Potential
AcreTrader is still relatively new, there isn't a huge amount of historical data by which to judge return potential. However, AcreTrader's website shows that the platform's average annual return is 11.0%. This estimate includes both land appreciation and rent payments. Rent payments are typically 3% to 5% for lower-risk properties. Thus, the rest of the performance comes from land appreciation.
Although AcreTrader is relatively new, one thing it does have is a calculator on its website that lets you see what theoretical returns would be had you invested in farmland beginning in 1990. Here are a few hypothetical scenarios using the calculator:
| Investment in 1990 | Current Value |
| --- | --- |
| $10,000 | $215,800 |
| $25,000 | $539,500 |
| $50,000 | $1,079,000 |
| $100,000 | $2,158,000 |
As AcreTrader points out on its website, past performance is not a guarantee of future results. Still, it's interesting to see how much your portfolio could theoretically have grown in just a little more than 30 years.
Customer Service
AcreTrader has several contact options, so it shouldn't be too difficult to get a hold of someone if needed. Its website lists a phone number, email and mailing address and there is a direct contact form as well. You can also reach out on social media if you prefer.
AcreTrader has an A+ rating from the Better Business Bureau. It also has 5/5 stars from reviewers there, although it has only received two reviews so far.
How AcreTrader Stands Out
AcreTrader stands out by being one of the only crowdfunded farmland investing platforms available today. While it does have a few competitors, AcreTrader is notable for its relatively low fees and thorough underwriting process. For those who want to invest in individual properties, AcreTrader is tough to beat.
Comparable Investment Options
While AcreTrader is one of the best-known farmland investment platforms, it isn't the only option. Below are two others to consider.
FarmTogether
In many ways, FarmTogether is like AcreTrader. It focuses on farmland investments and touts low volatility and high returns. One key difference is FarmTogether lets you invest in some farmland investment funds, while AcreTrader mostly focuses on individual properties. However, the investment minimums can be quite high, even compared to AcreTrader's offers. As of this writing, one offering has a minimum as high as $3 million.
FarmFundr
FarmFundr is yet another farmland investment platform. One thing that is unique about FarmFundr compared to the other platforms is that the company manages the properties it makes available on its platform. Currently, the company only works with accredited investors, and the investment minimums tend to align with those found on AcreTrader. As of this writing, no properties are available for investment, but you can sign up for updates on future investment opportunities.
How To Apply
You can apply by heading to AcreTrader's website and clicking "Sign Up" in the upper right corner. Fill out the registration form with your personal information, including your name, email address and password. After filling out the sign-up form and verifying your email, you will fill out your investor profile. You will answer questions about your investment goals, risk tolerance and finances. Once your profile is complete, you can start browsing investment offerings.
Who AcreTrader Is Best For
AcreTrader is best for accredited investors who want to invest in individual agricultural properties. AcreTrader might also appeal to investors who are interested in sustainable agriculture and the environmental benefits of farmland ownership.
Final Take
AcreTrader is a crowdfunding platform that makes it easier for individuals to invest in farmland. Properties are available across the United States, and AcreTrader promises strong returns that are not highly correlated with stocks and other assets. However, AcreTrader is still relatively new, and investors should use these investments as part of a balanced portfolio strategy. In addition, while its fees are reasonable compared to competitors, they can nevertheless have a noticeable impact on returns.
FAQ
Here are the answers to some of the most frequently asked questions regarding AcreTrader.
What is the minimum investment on AcreTrader?

Minimum investment varies by project. However, the minimum investment tends to start at around $10,000.

Is AcreTrader only for accredited investors?

At the moment, AcreTrader is only for accredited investors. However, AcreTrader says it will soon open the platform to all U.S. investors, subject to limitations.

Who owns AcreTrader?

AcreTrader is a privately-held company and the ownership structure is not publicly disclosed. However, the company was founded in 2018 by Carter Malloy, who currently serves as the CEO.

Is AcreTrader legitimate?

Yes, AcreTrader is a legitimate platform for investing in farmland. The company is registered with the Securities and Exchange Commission as a broker-dealer and a member of the Financial Industry Regulatory Authority. This means AcreTrader must follow strict regulations and standards in order to operate as a broker-dealer, which includes maintaining adequate financial and operational controls and disclosing accurate and complete information to investors.
Information is accurate as of March 30, 2023. 
Editorial Note: This content is not provided by any entity covered in this article. Any opinions, analyses, reviews, ratings or recommendations expressed in this article are those of the author alone and have not been reviewed, approved or otherwise endorsed by any entity named in this article.
Our in-house research team and on-site financial experts work together to create content that's accurate, impartial, and up to date. We fact-check every single statistic, quote and fact using trusted primary resources to make sure the information we provide is correct. You can learn more about GOBankingRates' processes and standards in our editorial policy.