Alliant Credit Union Review 2021: User-Friendly Mobile Banking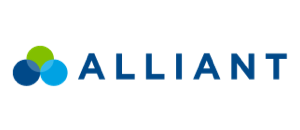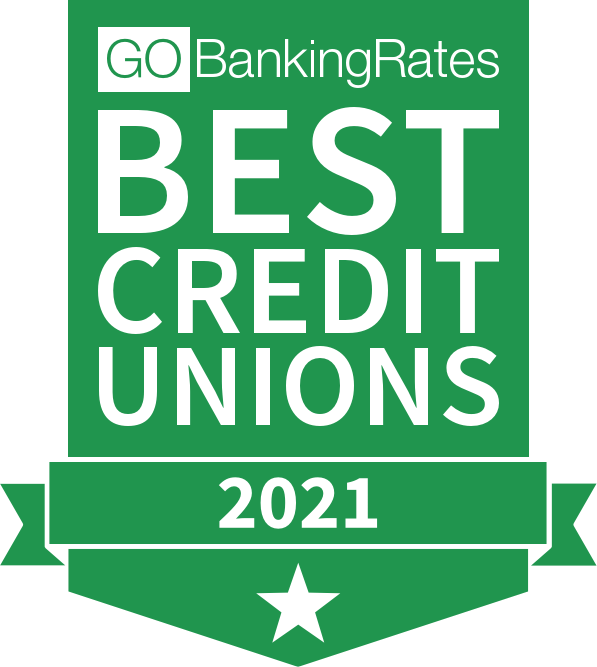 GOBankingRates Score
Our Take: Alliant Credit Union offers some of the highest interest rates available on checking and savings accounts. This branchless credit union offers an impressive range of options for managing your money on the go.
Rates
Fees
Accessibility
Mobile App/Digital Experience
How did we calculate this?
Here's a top-to-bottom Alliant Credit Union review looking at all major account types, features, benefits and drawbacks.
Pros
Above-average annual percentage yields, particularly on checking and savings accounts
Easy-to-use platform for loan applications
Large ATM network
Out-of-network ATM fee rebates
Cons
Limited branch locations
High fees for overdrafts and dormant accounts
About Alliant Credit Union
Alliant Credit Union got its start in 1935 when some United Airlines employees decided to organize a credit union. Over time, it grew from an organization with 146 members and $5,088 in assets to one of the largest credit unions in the United States. In fact, GOBankingRates has ranked it one of the Best Credit Unions of 2021 in its yearly list of rankings.
Today, Alliant Credit Union has $12 billion in assets and serves 500,000 members across the country. In addition to banking services, the credit union provides a range of products and services to its members. These include retirement planning and investment, financial management and budgeting tools. Although Alliant Credit Union has phased out its physical locations, you can easily find fee-free ATMs across the United States.
Alliant Credit Union Products
Alliant Credit Union offers members a range of banking, loan and investment products that rival those found in banks.
Product
Features
Checking Accounts

No minimum balance requirements
Access to more than 80,000 fee-free ATMs
Competitive interest rates

Savings Accounts

Competitive APY of

0.55%

, which is up to seven times higher than the national average
Affordable minimum deposit
No service fees with eStatements

CD Rates

$1,000 minimum deposit
Funds insured up to $250,000
Flexible maturity dates

Credit Cards

Three Visa credit cards available
0% introductory rate for select cards
$0 fraud liability guarantee

Home Loans

Mortgages and home equity lines of credit
Mortgages available nationwide
Rates as low as 4.0% APR for home equity lines of credit

Vehicle Loans

Auto loan rates as low as 2.74% APR
Terms up to 84 months for new cars and 20 years for RVs
No pre-payment penalties

Personal Loans

No collateral required
Loan amounts from $1,000 to $50,000
No pre-payment penalties

Investments

Traditional IRAs, Roth IRAs and SEP IRAs available
Trust accounts insured up to $250,000
No cost retirement and investment planning services available

Insurance

Life, home, auto and accidental death insurance policies available
Discounted rates for credit union members
24/7 claims service
Alliant Credit Union Checking Account Review
Alliant offers one main checking account along with an account specifically for teens. For the most part, both accounts are identical, but a teen account must be opened with a parent or guardian. There is no monthly fee if you elect eStatements, and the accounts pay a 0.25% APY.
Features
No monthly maintenance fees or balance requirements
Access to 80,000 fee-free ATMs
ATM rebates
Visa contactless debit card
Pros:
High APY of

0.25%

for the standard checking account
No fees or account minimums
Award-winning mobile banking app
Cons:
Electronic deposit required to earn interest
Only one non-student checking account available
Alliant Credit Union Savings Account Review
No fees, a competitive APY of 0.55% on the standard savings account and low minimum deposits make Alliant savings accounts an appealing place to keep an emergency fund or save for a big-ticket item. There are three savings accounts to choose from — each one targeting a different type of saver.
Features
Account access through Alliant mobile and online banking
$5 opening deposit paid for by Alliant
Deposits and withdrawals available through ATMs
No monthly fees when you sign up for eStatements
Pros:
High APY across all savings accounts
Supplemental savings accounts available for specific saving goals
No fee for savings accounts
Kids account available
Cons:
Only one type of standard savings account available
Alliant Credit Union CD Account Review
Alliant Credit Union offers a decent selection of certificates of deposit, including traditional CDs and traditional, Roth and SEP individual retirement account CDs. The rate for a 12-month CD is currently 0.55%, which is far above the national average of 0.15%.
Features
$1,000 minimum deposit
Interest compounded monthly
Terms range from 12 to 60 months
Pros:
High APY across all maturities
No maximum deposit
Can open CDs online
Cons:
Early withdrawal penalties
Relatively high minimum deposit
Banking Experience
When Alliant Credit Union closed its last branches, it switched to a completely online model. All transactions take place in the mobile app, through the online banking portal, at ATMs and over the phone.
Customer Service
Customer service representatives are available 24/7. Call 800-328-1935 from inside the United States. International callers can reach someone at 773-462-2000.
Accessibility and Branch Availability
Alliant Credit Union does not list any branches on its website. The link to the branch locator redirects to an ATM finder.
You can deposit checks, transfer funds, manage cards and monitor your balances in the credit union's mobile banking app and online banking platform. Members also have access to more than 80,000 ATMs and can complete transactions over the phone.
Mobile and Digital Experience
Alliant Credit Union's mobile app is designed so that you can take care of your banking needs through your smartphone. The app has a rating of 4.7 out of 5 on the App Store and 4.7 out of 5 on Google Play.
In addition to making deposits, transferring funds and monitoring balances, you can use the app to send secure messages to the credit union. Two-factor authentication keeps information secure. The app receives frequent updates to keep its security up-to-date.
Convenience and Ease of Use
Alliant Credit Union has a comprehensive online account management feature on its website. You can log in anytime to transfer money, pay bills, access your statement history and set up account alerts.
The credit union also provides members with quarterly credit reports free of charge. The Alliant Money Management and Budget Tool lets you set financial goals, create a budget, monitor your finances and track your net worth.
How To Open an Account
You can apply for membership and open accounts online through Alliant Credit Union's website. The process works like this:
Confirm your membership eligibility.
Provide personal information, including your name, address, date of birth and Social Security number.
Sign the account agreement.
Submit your driver's license or other government-issued ID if asked.
Authorize account access.
Alliant Credit Union pulls a soft inquiry of your credit report as part of the approval process.
Key Information

Customer Service number: 800-328-1935

Routing number: 27108528

Login: Alliant Credit Union Login Help

Promotions: Newest Alliant Credit Union Promos and Bonuses
Alliant Credit Union Fees
There aren't many costs to banking with Alliant. Checking, savings and CD accounts all come with no monthly maintenance fees. For the most part, you won't encounter any fees unless you trigger them through your activity.
The fees charged are standard for most banks and credit unions. Most of them are easy to avoid.
Monthly maintenance fee: $0
Courtesy pay: $28
Incoming wire transfer: $0
Outgoing wire transfer: $25-$50
Returned deposit: $15
Stop payment: $25 if submitted in writing vs. online or by phone
Non-sufficient funds fee: $25
Inactivity fee: $10
Dormant account fee: $10
Alliant Credit Union vs. Competitors
It's a good idea to consider all your options before you select a financial institution. Here's a look at Alliant Credit Union against a few of its competitors.
Bank
Best For
Alliant Credit Union

Higher-than-average interest rates for checking and savings accounts
Award-winning mobile banking app

Ally Bank

Interest compounds daily
Short-term CDs (less than 12 months) available

Capital One 360

No monthly maintenance fees
No minimum balance required to earn interest

Navy Federal Credit Union

Multiple checking and savings accounts available
342 physical branches around the world
Alliant Credit Union vs. Ally Bank
Both Alliant Credit Union and Ally Bank offer competitive interest rates on savings products. Alliant Credit Union's supplemental savings account is an attractive option for savers who like having better control over their money. Ally only has one savings account, but interest on the account compounds daily, potentially leading to higher returns.
Alliant Credit Union vs. Capital One 360
Both Alliant Credit Union and Capital One 360 have interest-earning checking accounts. Alliant's ATM network with more than 80,000 ATMs is superior to the 40,000 ATMs available in Capital One's Allpoint network. Capital One may be a better choice, though, if you can't meet Alliant's electronic deposit requirement to earn interest.
Alliant Credit Union vs. Navy Federal Credit Union
If you're comfortable with fully online and mobile banking, Alliant Credit Union has an impressive suite of tools. Navy Federal Credit Union may be a better choice for you if you prefer the option of visiting a physical branch and you qualify for membership.
Final Take
Alliant Credit Union has enough features in the plus column that it should appeal to a wide range of banking customers. It offers a fully functional mobile app and a user-friendly web-based interface, but it's lacking when it comes to branch locations. You'll need to use an ATM to make a cash transaction.
Access is not an issue with Alliant Credit Union. With over 80,000 fee-free ATMs plus a generous out-of-network fee rebate policy, you'll never be far from your money. If you're comfortable with an online banking experience and want to take advantage of high-interest rates, consider becoming a member.
Editor's Favorite

Alliant Credit Union's supplemental savings account is a great tool for setting and reaching financial goals. You can have up to 19 supplemental accounts — each dedicated to a specific savings goal.

This is an advantage over keeping all of your money in a single savings account. You can stop borrowing from one account to pay another. And there's no need to calculate how much of your savings is tagged for your emergency fund, down payment on a home or college education.
Alliant Credit Union FAQ
Here are answers to some of Alliant Credit Union's more commonly asked questions.
Where is Alliant Credit Union located?

Alliant Credit Union is headquartered in Illinois. The credit union has no physical branches, but members have access to more than 80,000 surcharge-free ATMs across the country.

Does Alliant Credit Union have Zelle?

Alliant Credit Union is not a Zelle partner. However, you can still use Zelle to send money to people if you are an Alliant Credit Union member.

What credit bureau does Alliant Credit Union use?

Alliant Credit Union primarily uses credit reports from Transunion when processing loan applications. However, it may pull information from any of the three major credit bureaus.

How do you qualify for Alliant Credit Union?

You can become a member of Alliant Credit Union if you meet any of the following membership criteria:

• An employee or retiree of a qualifying company
• An immediate family member or domestic partner of a current member
• A member of a qualifying organization
• Live or work in a neighborhood near the credit union's headquarters
• A member of Foster Care to Success

Visit Alliant's website to verify your eligibility and complete an application.

Does Alliant Credit Union offer free money for signing up for an account?

Alliant Credit Union is not currently advertising promotions for new members. However, it previously offered a $50 bonus for signing up for a Platinum Rewards credit card, and you can still get a 0% introductory rate on that or the Visa Platinum card.
This article has been updated with additional reporting since its original publication.
Rates are subject to change; unless otherwise noted, rates are updated periodically. All other information on accounts is accurate as of Dec. 7, 2020.
This content is not provided by Alliant Credit Union. Any opinions, analyses, reviews or recommendations expressed in this article are those of the author alone and have not been reviewed, approved or otherwise endorsed by Alliant Credit Union.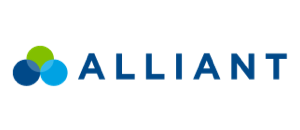 Take Advantage of our Best Offer(s)